Alpha & Omega Ministries Apologetics Blog

Reminder: No Dividing Line Tuesday
06/28/2011 - Micah Burke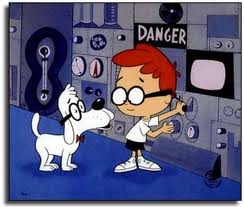 Just a reminder, there is no Dividing Line today as Dr. White is traveling.

Tune into the WAY BACK MACHINE and listen to previous Dividing Line episodes!
http://stream.aomin.org:8000/dl.m3u


11:13:46 - Category: Misc - Link to this article -

Decker on the Dangers of Translation
06/28/2011 - Alan Kurschner
Click here for his comments.


10:49:38 - Category: Misc - Link to this article -

Two Sermons from the Gospel of John
06/26/2011 - James White
21:24:26 - Category: Exegesis - Link to this article -

Calvin, Trent, and the Vulgate: Responding to Barrett Turner
06/25/2011 - Tur8infan
One of the Reformed criticisms of Rome is that she has placed herself above Scripture in various ways. She claims that her interpretation of Scripture is authentic and unchallengeable, that her dogmatic teachings (even when they are not interpretations of Scripture) are infallible and irreformable, and she claims that the Old Latin Vulgate embodies both the authentic canon and the authentic text.

It is this last claim that has recently received some attention. Barrett Turner, someone who left the church to join the Roman communion, has posted an item at the "Called to [Roman] Communion" titled: "Calvin, Trent, and the Vulgate: Misinterpreting the Fourth Session."

The basic outline of Mr. Turner's article is that (1) there is a myth about what Trent did with respect to the Vulgate, (2) that Calvin is a (or perhaps

the

) perpetrator of that myth, and (3) that the myth is false.

In the rather lengthy post below, I will attempt to first identify what Trent actually said about the Vulgate. Then I will present Calvin's comments on Trent's decrees. After that, I will carefully scrutinize the charges made against Calvin by Mr. Turner. I will then provide an excerpt from a history of the Council of Trent to help frame the historical question. I will then conclude by providing some evidence in support of Calvin from the very mouths of notable Roman advocates of Trent.

There is a lot of narrative within the post relating to Mr. Turner's own life story. This is probably quite important to him, but - of course - has nothing to do with the truth or falsity of his claims about Calvin, Trent, and the Vulgate. I'll pass over that de-conversion story material in relative silence, omitting it from my discussion as much as possible.

I. What Did Trent Do Regarding the Vulgate?

Trent made the Vulgate, not the Greek and Hebrew originals, the standard. We can see this in at least two ways:

1) Session Four, Decree Concerning the Canonical Scriptures:

But if any one receive not, as sacred and canonical, the said books entire with all their parts, as they have been used to be read in the Catholic Church, and as they are contained in the old Latin vulgate edition; and knowingly and deliberately contemn the traditions aforesaid; let him be anathema.
2) Session Four, Decree Concerning the Edition, and the Use, of the Sacred Books

Moreover, the same sacred and holy Synod,--considering that no small utility may accrue to the Church of God, if it be made known which out of all the Latin editions, now in circulation, of the sacred books, is to be held as authentic,--ordains and declares, that the said old and vulgate edition, which, by the lengthened usage of so many years, has been approved of in the Church, be, in public lectures, disputations, sermons and expositions, held as authentic; and that no one is to dare, or presume to reject it under any pretext whatever.
... (this Synod) ordains and decrees, that, henceforth, the sacred Scripture, and especially the said old and vulgate edition, be printed in the most correct manner possible; and that it shall not be lawful for any one to print, or cause to be printed, any books whatever, on sacred matters, without the name of the author; nor to sell them in future, or even to keep them, unless they shall have been first examined, and approved of, by the Ordinary; under pain of the anathema and fine imposed in a canon of the last Council of Lateran ...
What we can gather from these two items is that the Vulgate was viewed as the standard both for the canon and for the text. Moreover, both the canon of the Vulgate and the text of the Vulgate were not to be challenged. After all, you could not reject the text of the Vulgate "under any pretext whatever."



II. What did Calvin Say about the Vulgate and Trent?



Calvin's famous "Antidote to the Council of Trent" (written November 21, 1547) contains a section responding to the Fourth Session (from which the above excerpts were taken).

Calvin summarizes the fourth session this way:
There are four heads: First, they ordain that in doctrine we are not to stand on Scripture alone, but also on things handed down by tradition. Secondly, in forming a catalogue of Scripture, they mark all the books with the same chalk, and insist on placing the Apocrypha in the same rank with the others. Thirdly, repudiating all other versions whatsoever, they retain the Vulgate only, and order it to be authentic. Lastly, in all passages either dark or doubtful, they claim the right of interpretation without challenge.
His response on the third part, is a little long, but should be provided in full as context:
In condemning all translations except the Vulgate, as the error is more gross, so the edict is more barbarous. The sacred oracles of God were delivered by Moses and the Prophets in Hebrew, and by the Apostles in Greek. That no corner of the world might be left destitute of so great a treasure, the gift of interpretation was added. It came to pass — I know not by what means, but certainly neither by judgment nor right selection — that of the different versions, one became the favourite of the unlearned, or those at least who, not possessing any knowledge of languages, desired some kind of help to their ignorance. Those, on the other hand, who are acquainted with the languages perceive that this version teems with innumerable errors; and this they make manifest by the clearest evidence. On the other hand, the Fathers of Trent contend, that although the learned thus draw the pure liquor from the very fountain, and convict the infallible Vulgate of falsehood, they are not to be listened to. No man possessed of common sense ever presumed to deprive the Church of God of the benefit of learning. The ancients, though unacquainted with the languages, especially with Hebrew, always candidly acknowledge that nothing is better than to consult the original, in order to obtain the true and genuine meaning. I will go further. There is no man of ordinary talent who, on comparing the Vulgate version with some others, does not easily see that many things which were improperly rendered by it are in these happily restored. The Council, however, insists that we shall shut our eyes against the light that we may spontaneously go astray.

Who could have imagined they would be so senseless as thus boldly to despise the judgments of good men, and hesitate not to make themselves odious and detestable to all? Those who were aware that they had nothing useful in view, were yet persuaded that they would make some show of it to the world, and assign to some of their sworn adherents the task of executing a new version. In this instance, however, they use no deceit. They not only order us to be contented with a most defective translation, but insist on our worshipping it, just as if it had come down from heaven; and while the blemishes are conspicuous to all, they prohibit us from desiring any improvement. Behold the men on whose judgment the renovation of the Church depends!

It were tedious beyond measure to mark the passages erroneously and absurdly rendered. So far is there from being an entire page, that there are scarcely three continuous verses without some noted blunder. As a specimen, let the Book of Psalms suffice, in which I will touch on a few examples in passing, more to give my readers a sample which may dispose them to ascertain for themselves, than to give full information. In the second Psalm is the well-known exhortation, "Kiss the Son." For this the Vulgate has, "Lay hold of discipline!" There is no resemblance. While the former is clearly correct, why should the latter be held the more authentic? The Vulgate interpreter has,

"Sons of man, how long will you with a heavy heart?" while the Hebrew has nothing like this, but, "How long will ye turn my glory into shame?" (Psalm 4:3.)

Where David complains that his sap was turned into the drought of summer, (Psalm 32:4,) the translator has substituted, "I am turned in my sorrow till the thorn is fixed." Again, in another verse, "In their mouths is bit and bridle to prevent them from approaching thee;" but the translator says, "With hook and rein curb the jaws of those who do not draw near unto thee." And what are we to understand by "lungs filled with illusions," in Psalm 38?

But I act imprudently in entering a boundless forest; I will therefore confine myself to a single Psalm. It will be the sixty-eighth. There David, among the other praises of God, mentions this also, that he makes the single to dwell in a house, i.e., enriches the solitary and childless with a family. The translator substitutes, that he makes them "of one manner." The next words are, "He places the rebellious in a dry parched place." For this the translator has, "In like manner those who exasperate; who dwell in the tombs." Afterward, where the meaning is perfectly obvious in the words of David, the translator makes a riddle fit to puzzle an OEdipus. David says, "The kings of armies have fled, have fled, and the dwellers of the house, i.e., the women who remained at home, have divided the spoil." The translator says, "The king, the virtue of the beloved, beloved, and houses of appearance, have divided the spoil." A little further on, "Though ye have slept among the pots;" translator, "among the clergy!" "To look up to the piled mountains" he substitutes for, "To envy the fertile mountains." Where the Hebrew original has, "Even the rebellious, that God the Lord may dwell," the translator has, "Even those not believing that God the Lord dwells." Again, when the literal meaning is, "I will bring back from Bashan, I will bring back from the depths of the sea," the translator gives the very opposite, "I will turn from Bashan, I will turn into the depth of the sea." Again, "There is little Benjamin their ruler." The translator (I know not what he was thinking of) says, "In excess of mind." I have gone over the half of the Psalm or rather more. What monstrosities do my readers already perceive!

And yet, to confess the truth, there is an excuse for the Latin translator, who gave the meaning of the Greek version as exactly as he could. But who can tolerate those blunderers, who would rob the Church of the gift of interpretation, and thus, as it were, close up the entrance, that none might have access to the pure meaning of David? Add, that they not only prefer the ignorance and blunders of their interpreters to the true renderings of others, but there is no hallucination, however gross, to which they will not give the power of a divine oracle. There is an example of this in Psalm 132. The Lord there promises that he will bless the food of his people. Some luscious priestling, reading the c and t as one letter, makes the word vidum; but as there is no such word, the insertion of a letter introduced a new reading, which prevails throughout the Papacy, and hence there is no church in Italy, France, Spain, and Germany, in which they do not with loud voice bawl out, "His widow blessing, I will bless." And so attentive and clear-sighted are they, that none of them has observed the ridiculous corruption. But it is not strange that, when they rob us of the word for bread, they introduce the mention of widowhood, since the object on which they are wholly bent is cruelly to bereave souls of the bread of heavenly life. What! are they not ashamed to make the Vulgate version of the New Testament authoritative, while the writings of Valla, Faber, and Erasmus, which are in everybody's hands, demonstrate with the finger, even to children, that it is vitiated in innumerable places? In the first chapter of the Romans the translator calls Christ "the predestinated Son of God." Those not acquainted with Greek are at a loss to explain this term, because, properly speaking, only things which do not yet exist are predestinated; whereas Christ is the eternal Son of God. There is no difficulty in the Greek word, which means "declared." I have given one example. It were needless labor to give others. In one word, were this edict of the Council sanctioned, the simple effect would be, that the Fathers of Trent would make the world look with their eyes open, and yet not see the light presented to them.
...
[Click Here to Continue Reading]


17:21:15 - Category: Roman Catholicism - Link to this article -

New York Tempts the Wrath of God
06/24/2011 - Mike Porter
New York tempts the wrath of God

We live in a time of bold defiance against the King of Kings. Haughty men who set themselves as lawmakers, pretending to understand justice and equity, have declared boldly that the Law of God is unwise and unjust.

Nahum 1:3 The LORD is slow to anger and great in power, and the LORD will by no means clear the guilty.

The Assyrians were an exceedingly cruel and violent society that craved its own sinfulness and were inventive in their cruelty. Their bloodthirstiness was legendary.

At the height of their power, God sent Nahum to declare to the Assyrians that He would rise up against them and destroy them. Undoubtedly, the Assyrians were used to such bold declarations and surely could line up the nations who claimed that their gods would bring about their destruction. Indeed, if they looked to their own history with Israel, they might have remembered their time with Hezekiah and Isaiah. Even if they remembered their previous repentance at the time of Jonah, this was not the Nineveh of Jonah's time. Assyria was hardened and unmoved by the claim that Yahweh would destroy them.

In previous times, they had ready responses to claims of their impending destruction by other gods. "Your god sent us", "your god agrees with us and is punishing you", and "your god is nothing more than an idol."

But, Assyria found out that the God they mocked as being little more than an idol, or as wicked as them was the Holy God and Judge of all the earth.

The Lord may be slow to anger. He may be patient. He may endure the wickedness of men for a time. But there should never be a mistake that His patience will run out and His great wrath will be known.

Just as the Assyrians challenged God with their continual wickedness, cruelty and defiance of Almighty God, so, now, the United States flaunts its own arrogance and takes pride in its sinfulness, declaring as law that which is shameful and abhorrent.

My warning to my countrymen is simple: Do not mistake the patience of God for peace with God. Bow the knee to Christ, the King.


21:05:32 - Category: Christian Worldview - Link to this article -

Yesterday on the Dividing Line: The Dumbest Thing Ever Said about Islam, and Calls
06/24/2011 - James White
I had not intended, at all, to discuss it, but I got into the following quotation:


First, as I wrote in my book, How to Win the War Against Radical Islam, the war against the Muslim Jihadists will be long and costly and will not be won until we bomb the Kabah in Mecca. Islam is based on a brick and mortar building that can be destroyed. They pray to that building five times a day, make a pilgrimage to it, run around it, kiss a black rock on the wall, then run between two hills and finally throw rocks at a pillar. What if that building, the Kabah, was destroyed? They could not pray to it or make a pilgrimage to it. The old pagan temple of the moon-god, al-ilah, is the Achilles' heel of Islam. Destroy it and you destroy Islam's soul. [ Reference ]

I discussed how I had been twice asked about this viewpoint while traveling and speaking, and how it had struck me as the single stupidest suggestion I had ever heard. I had shown it no mercy when asked, and honestly in the five minutes before the program started I happened across an article in my RSS feeds that identified its source: Robert Morey. Well, as little as I want conflict with Bob Morey, I could not help but point out the quote and express my ardent feelings about it. At least I'm consistent. So I gave a little background on the reasons why I have never read a Bob Morey book on Islam (I read his much older book on death and the afterlife, and parts of his book on atheism as well) and why I have never used him as a source. I discussed the "Moon God" theory a bit as well, and then took calls, the first of which was on what "moderate Islam" is, the second on Shai Linne's song on particular redemption:




Here's the program.

Don't Forget the New 24/7 Dividing Line Feed

Rich is working hard to set this up so that it will run unattended and provide those interested with a 24/7 feed of Dividing Lines. Evidently, I've done over a thousand of them, so, it takes a while to run through them all. So, at the regular Dividing Line live feed, you can catch the DL day or night. Seems lots of folks like having this available, especially overseas.


14:43:39 - Category: The Dividing Line - Link to this article -

CNN's Take On Mormonism
06/24/2011 - Colin Smith
CNN posted a "religion" spot called "Explain It to Me: Mormonism" in which their religion editor explains Mormonism. Undoubtedly the fact that Mitt Romney is running for president again has ignited some interest in this "quintessential American religion." However, anyone who has done any research into Mormonism, or truly understands the doctrinal differences between Mormonism and biblical Christianity, will recognize CNN's attempt here as an effort to portray the LDS church according to the image they currently wish to have, not according to Joseph Smith and Brigham Young. Indeed, if you take this video at face value, the Mormons are just another Christian denomination, albeit with a few quirky things that make them different. What you won't find in this video are such things as: Adam-God doctrine, polytheism, progression to godhood, and Joseph Smith's repudiation of all Christian denominations. To name a few.
I have given the link to the clip below. Those of you who understand Mormonism will either get frustrated, or will laugh watching it. Those who are not that familiar with Mormon doctrine, I encourage you to dig a little deeper. There are plenty of resources on this site alone that can give you a fuller understanding of what Mormon religion is really about.

10:10:53 - Category: Mormonism - Link to this article -

Woe To Those Who Call Evil, Good
06/23/2011 - James White
11:52:07 - Category: Pastoral Theology - Link to this article -

The Deity of Christ
06/23/2011 - Jeff Downs
A new book on the Deity of Christ that will be of interest AOMin blog readers is The Deity of Christ [Theology in Community], edited by Christopher Morgan and Robert Peterson.

Chapters for this volume include:

"The Deity of Christ Today", by Stephen J. Nichols.
"The Deity of Christ and the Old Testament,", by Raymond C. Ortland, Jr.
"The Deity of Christ in John's Letters and the Book of Revelation", by Andreas Kostenberger.
"The Deity of Christ and the Cults", by Alan Gomes.

among others.


07:02:23 - Category: Resources - Link to this article -

Called to Communion, the Vulgate, and Calvin
06/23/2011 - James Swan
One of the latest blog entries from Called to Communion (CTC) is entitled Calvin, Trent, and the Vulgate: Misinterpreting the Fourth Session. The writer explains the "Reformed" popularly portray Trent as "enshrining the Vulgate" at the expense of Biblical linguistic research. Note the following excerpts:

When I first began to take interest in theology, and in Reformed theology in particular, during college, I learned the story of how the Catholic Church closed herself off to serious study of the Holy Bible at the Council of Trent (1545-1563). The act in question is the Council's enshrining the Vulgate, Jerome's Latin translation of Bible, in its first decree, which was adopted during the fourth session on April 8th, 1546... That the Catholic Church did such a thing only confirmed my predilection for the Reformed tradition.
Trent made it the official version in an astounding act of arrogance, locking her faithful up in the prison of ignorance about the Scriptures and thus about Christ. I believed this story as did several of my friends.
Everyone knew that the Vulgate had acquired errors that provided purportedly divine authorization for the Catholic view of justification, Purgatory, the penitential system, the veneration of Mary and the saints, and spurious sacraments such as confirmation and marriage. Trent made it the official version in an astounding act of arrogance, locking her faithful up in the prison of ignorance about the Scriptures and thus about Christ. I believed this story as did several of my friends.

The basic thrust of complaint is that Reformed Protestants say Trent's Vulgate decision was done in order to promote ignorance. Who exactly taught this? Which college taught this? Was it a Reformed college? The CTC blogger doesn't say, but does go on to locate the ultimate Reformed culprit, John Calvin:

The problem is that this story is a myth. It is a myth like the myth that the Catholic Church officially opposed the translation of Sacred Scripture into other vernacular languages in itself. When I was seeking Protestant sources and arguments to keep me from converting to Catholicism, I found that this misinterpretation came down to me from the very pen of John Calvin.

...
[Click Here to Continue Reading]


05:04:26 - Category: Roman Catholicism - Link to this article -

For Our Friends in Germany...
06/22/2011 - James White
Some of my material has been translated and made available in German, here. Looking forward to visiting the saints in Germany in April of 2012, Lord willing. More on that in the near future!


17:50:48 - Category: Misc - Link to this article -

Yesterday on the Dividing Line...and Now, 24/7, Plus an Old Dividing Line Interview with My Kids (from 1998)
06/22/2011 - James White
Covered a fair amount of ground on the DL yesterday, including a lot of "in the news" items at the start (including the making of spanking of a two year old a felony in Texas---believe it or not), and then got back into responding, finally, to some of Abdullah Kunde's remarks from a recent debate with Samuel Green in Australia. Here's the program.

Now, should only two hours a week of the Dividing Line not be enough for you, Rich has hatched this odd idea to go...24/7 with the Dividing Line. No, I have not moved into the office, but hey, I have been doing the DL for many years now. Evidently, he will have the "Wayback Machine" running all night tonight, for example. So, if you would like to listen to Dividing Lines from as far back as 1998, you can click on the regular DL link and listen in. Eventually his goal is to have it running 24/7, but I am not sure when that will go live constantly.

By the way, one of the earliest half hour DL's we did back when we were live on a local radio station (ok, when we went back on the air on KXEG; we had been doing DL's way back in the mid to late 80s, actually) included an "interview" I did with my son and daughter, Josh and Summer. Josh was about 12 and Summer 9 when I did it. I had not heard it since it was aired, and thought that at least a few folks in our readership/audience would find it interesting. You can listen to it here. In light of my harping on the need to communicate a Christian worldview to our children, it is, I hope, still helpful after nearly a decade and a half.


16:17:04 - Category: The Dividing Line - Link to this article -

A Note on Plousios Mercy and Nekros Sinners
06/17/2011 - Alan Kurschner
Ephesians is an incredibly saturated epistle on the benefits of Christ's death and resurrection. I was meditating on Ephesians 2:4-5 this evening:

"But God, being rich in mercy, because of his great love with which he loved us, even though we were dead in transgressions, made us alive together with Christ—by grace you are saved!"

When I reflect on this passage, I am reminded how vital it is to embrace a Reformed understanding of our salvation, for without it, the precious truth in this verse will fall on deaf ears. Arminians measure God's mercy quantitatively, or often the case, by how much he gives an "opportunity." But Scripture's focus is repeatedly on the quality of God's grace. And we worship a great God who actually saves not give "opportunities." Salvation is all of God, and none of Man. And this is no more illustrated than in this Ephesian's passage.

Paul just characterized the hopelessness to be "children of wrath" (v 3). But (de) God! in his plousios ("plentiful-rich") mercy is grounded in his great love. How is his mercy and love demonstrated? Was it through prodding a "neutral will" that convinced us to believe on him? No! We were dead (nekros) in our sins! Not injured or sick, but dead! We were not drowning in sin, but we were already drowned in our sin, at the bottom of the sea.

This deadness of the unregenerate nature is another way of saying we were slaves to sin. Our will was not free---it was enslaved. Elsewhere Paul describes the unregenerate's will as possessing moral inability:

"(7) because the outlook of the flesh is hostile to God, for it does not submit to the law of God, nor is it able to do so (ou dynamai, "moral inability") (8) Those who are in the flesh cannot (ou dynamai, "moral inability") please God." (Rom 8:7–8)

Jesus uses the same moral inability language: "No one can (ou dynamai, "moral inability") come to me unless the Father who sent me draws him, and I will raise him up at the last day." (John 6:44)

Jesus did not come to affirm a free will—but to set it free.

So the unregnerate cannot choose God because they do not want to. They choose according to their desires. The unregenerate cannot choose God because they are children of wrath. What do children of wrath desire? Paul explains:

"(18) They are darkened in their understanding, being alienated from the life of God because of the ignorance that is in them due to the hardness of their hearts. (19) Because they are callous, they have given themselves over to indecency for the practice of every kind of impurity with greediness." (Eph 4:18–19)

They freely choose according to their nature, yet their nature at the same time can be considered enslaved because it has not experienced the miracle of rebirth, which brings us to Paul's next truth:

[Despite our enslavement of being dead to sin, God] made us alive [rebirth!] together with Christ—by grace you are saved!

Paul says then that it is by grace you are saved. What is the nature of grace? It is the bestowal of his love in the act of making us alive. It is irresistible because it is efficacious. That is, it cannot be a cooperative effort with Man's will. For that is the whole point of God's action in that he "made us alive" when we were spiritually dead. Anything less than irresistible regenerating grace cannot be considered redemptive grace.

Praise God for his plousios merciful miracle of raising nekros sinners to life in Jesus.





22:08:58 - Category: Reformed Apologetics - Link to this article -

Today on a Skype-Driven DL: A Partial Radio Free Geneva
06/17/2011 - James White
Started off the program with commentary on the moral depravity of our Western culture in light of the Anthony Weiner scandal and the New York legislature looking at adopting the profanation of marriage. Then transitioned into Radio Free Geneva and managed to finish off the Ron Armstrong/Cornerstone Community Church "sermon" on predestination. I will be home, Lord willing, next week, though the Tuesday DL time may need to be in the afternoon slot. We will see. Here's the program.


12:36:10 - Category: The Dividing Line - Link to this article -

The Top of the World
06/16/2011 - James White
When "Jack" stood astride the bow of the Titanic and claimed to be at the top of the world, he was, as far as I can see from a quick look at the statistics, about 60 feet above sea level. Well, that is not quite the top of the world. [OK, OK, so I'm not a movie quote guy...he said "king" of the world. But that would be irrelevant to my point, so...how about a little movie redaction and revisionism?] Neither is this, but it is a lot closer. This is Loveland Pass, the continental divide in Colorado. This morning I drove out to Loveland Pass for one reason: I want to attempt to complete the Triple By-Pass bike ride in July of 2012, and Loveland Pass is the highest of the three passes on the 120 mile journey. Since it is not overly far away from Boulder (about 75 miles), and since climbing it would give me even more time above 9000 ft. in altitude, I headed off to check it out.

To say that the Rocky Mountains are stunning is, of course, an understatement. The drive out was amazing, but nothing could have prepared me for the steep, "I sure hope I don't miss this turn" climb up from I-70 to the top. Most turns have no guard rails, just…thin air over there to your right or left. And this is what immediately began gnawing at me. You see, as those who know me personally are aware, I do not like heights. OK, that is an understatement. I remember when my family visited the Washington Monument when I was about eight years old. I plastered my back against the inside wall and stood there, longing to look out the little windows, but incapable of doing so. I did manage to briefly sneak a peak a few years later when we visited again, but to this day my knees get weak and my heart rate rises when I am near anything I can fall off of, or, if I see someone else in the same position, such as leaning over a railing. It has diminished a good bit over the years, but it is still very much a part of my psyche. Even as I drove up to the Pass, I found myself way over into the other lane, away from sharp drop offs, as long as traffic allowed.


As I descended the other side, I was pretty well convinced there was no way on earth I could handle riding this thing on a bike. You see, I had noticed a sign on I-70 right before I took the turn toward the Pass. All trucks carry hazardous cargo had to take this jaunt to avoid the Eisenhower Tunnel. So, you have a bunch of big rigs hauling mainly fuel loads going up and down this winding, steep road. Given that at times there is zero shoulder, with no guard rail---yikes! I passed one fellow climbing up to the top and saw that he was working pretty hard. So I went down the other side and eventually pulled into the Keystone Ski Area, mainly because I saw a sign that said "free parking." So I saddled up and headed back the way I came on the bike, thinking I'd go…as far as I could go.

The climb was gorgeous, and thanks to my time in Santa Fe, I was not really bothered by the altitude. Sure, I could tell I was way above even where I had been in Santa Fe, and I was surely breathing a lot deeper and faster by the time I got to the top as I would, say, down in Phoenix, but it still wasn't a major issue. The major issue was, of course, the road itself, and my own fight to keep childhood panic issues under control. As I passed the tree line and realized I was very close to the top, I just buried that little voice and pressed on, reaching the summit and taking some pictures. A couple from Michigan took the picture of me with the Loveland Pass sign in the background for me. I tried to call my wife from up there, but, just like at the ski station in Santa Fe, cell service was…not to be found.


I knew, however, that the tough part was yet to come, mentally, anyway. I had had a tailwind on the way up, and now I was going to have to face it buffeting me back and forth on the steep descent. I pulled on a bright fluorescent yellow jacket (I cooled down real quick with the wind coming off the still deeply piled snow drifts) and headed back down. Slowly. Carefully. I kept a sharp eye out behind me, dreading the first big rig and wondering how I would handle it. Down and down I went, free wheeling most of the way, riding the brakes due to the swirling wind. Down into the trees, which helped with the wind. And still watching for that first big rig. And wouldn't you know it, the Lord had mercy on this nutty apologist: I managed to descend over 8 miles without a single truck passing me. A few cars and pickups did, but not a single big rig. I had seen at least two dozen pass me going down as I was going up, but not a one as I descended. Very thankful.


I have ridden 157 miles in one day. I have climbed over 9000 ft. in one day. I've descended Mt. Lemmon, Mt. Humphreys, and a few other notable spots. I've ridden El Tour de Tucson many times, dodging as many as 9000 other cyclists to get to the finish. But I've never done anything like I did today. It was a relatively short ride; I only climbed a total of 2600 ft (ok, yeah, all above 9,350 ft. above sea level!). But in many ways, this was the toughest ride I've ever done. Toughest not in the heart or the lungs or the legs, but in the mind. It is surely the most striking ride, scenery wise, as you can see! Thankfully, the Triple By-Pass ride is in July, so the snow should be gone by then. But it will still require an effort that will have my training focus for the next thirteen months.


14:59:48 - Category: Personal - Link to this article -

Amazing Free Will
06/15/2011 - Alan Kurschner
Amazing Free Will how sweet the sound,
That saved a neutral soul like me.
I once was sickly not even drowned,
Was seeking then given opportunity.

T'was a soft voice that taught my Will to decide.
My seeker-self ultimate prime.
How precious did that Free Will coincide
Looking down the corridors of time.

Through foreknowledge and capacity
'Tis also Free Will that determined my possible lot
Whosoever Will!, can come through synergy
"How often I wanted to gather you but you would not"

Adam preserved ability for me.
My cooperation my hope secure.
Faith then rebirth hence eternity,
His salvific potential always near

Yea, this Free Will shall never fail,
but irresistible grace may cease,
Sinner's prayer way back as I can tell
God must honor when I decease

When I've been there a thousand years
Bright shining standing in my glory.
I've no less days to reflect in mirrors
Than when I've first chosen Him, wholly.



22:15:17 - Category: Misc - Link to this article -

No DL on Thursday: Mark Your Calendar for Friday Morning!
06/15/2011 - James White
We will do the DL via Skype again, this time from Boulder, Colorado, Friday morning at the regular AM time (11am MST). We will continue and maybe finish up our current study of the Predestination sermon by Ron Armstrong of Cornerstone Community Church.

Also, please note that I will be speaking on the reliability of the New Testament text at the Flatirons Baptist Church starting tomorrow night (Thursday), beginning at 6:45pm. If you are in the area, come on out!

Also, I walked through John 6 with the folks at Calvary Santa Fe last night. You can grab the study here. Share it with a friend!


19:26:22 - Category: Misc - Link to this article -

Continuation of Radio Free Geneva from Santa Fe, NM
06/14/2011 - James White
Continued the Radio Free Geneva we began Thursday, examining Pastor Ron Armstrong's comments on predestination from the Cornerstone Community Church. Got much more into the "meat and potatoes" today. Had one technical glitch (never, ever trust hotel wi-fi!), but thanks to Barry and Rich the file has been edited and all should be well. We are going to try for a Friday morning DL from Boulder, tentatively at least. Here's today's program.



13:49:16 - Category: The Dividing Line - Link to this article -

Lecture on the Reliability of the New Testament
06/14/2011 - Tur8infan
In the video embedded below, Dr. White provides some important information on the question of the reliability of the New Testament, particularly in view of the manuscript variations. -TurretinFan


12:57:06 - Category: Textual Issues - Link to this article -

Reflections on a Long Journey
06/13/2011 - James White
This is a personal entry, and it is not focused upon a lofty theological concept, so if you are looking for that...might want to keep looking.

I've thought about writing this entry for months. Every time I was tempted to turn around and give in to the body's constant cry, "Come on, this is too much, go back," I thought about writing this blog entry. In April of 2010 I changed the focus of my physical exercise by completely changing my diet. As a result, I was able to get back to riding shape, nearly as light as I was back in the 90s. So I came into the 2010/2011 riding year already logging more miles than I had since 1998 (when I set my record at 6,300 miles). After the first few weeks my spreadsheet was predicting a distance well beyond the 5,420 miles I had ridden in the previous year. So I did some calculations, and set two goals, both of which seemed like they would challenge me to my utmost: 8,130 miles (150% of the previous year's distance) and, for the first time, an ascent goal of 50 miles. I had climbed 28 the previous year. I harbored serious doubts I could make these lofty goals, but, it was worth a try. I am closing in on 50, and if the Lord is gracious to me health wise, I wish to be the fittest 50 year old I can be. My dear 29-year old wife, oddly, has the same goal (that is a kind of mathematics that men are wise not to question).

Reaching those goals became even more unlikely when I underwent cardiac ablation surgery in January, and was off the bike for more than three weeks (spent in the UK). But since the doctor gave me the "go for it" approval once I got back, I did so. Since February 15, when I got back on the bike, I have averaged over 200 miles a week. As I kept piling on the miles, and the climbs, my spreadsheet told me that I was not only going to make my goals, I may well need to consider raising my aspirations, which I began to do a number of weeks ago. First I changed it to 8400 miles, then 8500, 8750, and finally 8888 (nice looking number). The ascent goal went from 50 to 54 to 58 to 60, especially over the past two months when I have averaged over 10,000 ft. per week of climbing (yes, Mabel, there are mountains in Arizona). In the past seven days alone I've done over 16,000 ft. and 254 miles.

About two weeks ago I sat down and crunched the numbers and realized that if I really, really, really pushed hard, I could do something that I had never even dreamed of doing. So I decided to do it. It's been hard, but today I am glad I pushed for it. When I got on the bike this morning at a recreation center in Santa Fe and began following the little arrow on my Garmin 800 as it led me out of town toward the high mountains to the northeast, I knew what I needed to do: 50.09 miles, exactly. I knew they were going to be tough miles, as my goal was the ski station at the end of the road, 10,300ft. above sea level. It was a gorgeous ride, and when I unclipped back at the car I had ridden...50.09 miles. Why 50.09 miles? Because that gave me, for the 2010/2011 riding year, 9000.00 miles, on the nose. The more than 7000 ft. of ascent likewise put me at 64.13 miles of ascent (over 338,000 ft), well past the 100 kilometer mark.

If anyone had suggested to me a year ago that I could ride 9000 miles, climbing 338,000 ft. in the process, over the course of the coming year, I would have laughed. I am surely not going to try to beat that this year. I have a much more reasonable 6,500 as my goal, though I will be focusing even more specifically on building climbing strength and endurance. Some of that can be done on my trainer, so I am really not setting an ascent goal either. This year it isn't about those numbers, it is about the Triple By-Pass Bike Ride in July of 2012 (a daunting challenge of 120 miles climbing three major passes, two of which are above 11,000ft above sea level, for a total climb on the ride of a lung-searing 10,500 ft).

How long did it take to ride 9000 miles? 542 hours according to my computer. I would say 500 hours of that was spent listening to dozens of debates, radio programs, and mainly...books, all converted to audio either by my Kindle or on my Mac. That was 500 hours of study time, sermon prep, DL prep, book research, etc. I am so thankful to have found a way to combine my passion for cycling with my passion for study.

If you go back through the blog archives around this time period you will find previous reports since I got back on the bike in 2005. But none of them gave an inkling of a 9000 mile year, that's for sure. As I think of how many times the Lord protected me over those 9000 miles from dangers seen, and unseen, I am again made thankful. I never know when I will take my last ride, but I leave that in the Lord's hands. Till then, there are many more mountains to climb, and many more books to "read" while doing so.


21:07:08 - Category: Personal - Link to this article -

Martin Luther's Calvinism?
06/13/2011 - James Swan
There appears to be nothing more infuriating to a Lutheran than to suggest that Luther was fundamentally a Calvinist in his view of sovereignty and predestination. While Luther certainly believed in predestination, it was expressed in a much different way than the Reformed posit. I recently finished up a short research paper attempting to sort out this very issue:

Is Luther's Doctrine of Predestination "Reformed"?




20:39:49 - Category: Reformed Apologetics - Link to this article -

Quick Note from Beautiful Santa Fe, New Mexico
06/13/2011 - James White
A quick note from here in Santa Fe. This picture was taken this morning at 10,000 ft. above sea level, just below the ski station, looking toward Santa Fe and Albuquerque. You can see the smoke from the Wallow Fire in the distance, unfortunately, but it is still gorgeous. Yes, I was on a ride, a 50 miler climbing 7000+ ft., spending two hours working hard between 9000 and 10,300 ft. above sea level (now that I've discovered Garmin Connect, I can share my rides, like today's). Today marked the end of my riding year, and I plan on commenting on that a bit more later. In any case, I've been working hard here in Santa Fe, and you can listen in to the presentations I've done on the Practical Implications of Reformed Theology here, through the gracious facilities of Calvary Santa Fe.

We will be continuing the Radio Free Geneva examination of the Cornerstone Community Church sermon on predestination tomorrow on the DL via Skype. Yes, I know the video has been removed from the web. Doesn't change my plans one bit. :-)


16:31:23 - Category: Misc - Link to this article -

Review of "The Fathers Know Best" by Jimmy Akin
06/11/2011 - Tur8infan
"Catholic Answers" recently published a book attributed to Jimmy Akin entitled "

The Fathers Know Best

." It purports to be "Your essential guide to the teachings of the Early Church." The book does not provide any meaningful contribution to the study of patristics and little to the Roman-Reformed dialog.



Content in General


Part one of the book (pp. 15-93) contains an introduction to the book itself, some discussion of "the World of the Fathers," and some brief discussion of the authors, councils, and works cited in part two, as well as an identification of heresies.

Part two of the book (pp. 97-418) is the obvious focus of the book. It provides a series of topics, with a brief introduction (sometimes as short as a single paragraph, sometimes as much as about two pages) and then a collection of quotations allegedly on the topic.



Quality of the Content


The book has no significant interaction with viewpoints opposed to Rome's. There is virtually no interaction with respect to non-Roman understandings of the Fathers and there is little interaction with theological disagreements with Rome. The most significant interactions with non-Roman positions are found in the sections on reincarnation and the Anti-Christ, but even they are not particularly in depth.

There is almost no analysis of the fathers' writings. In general, the quotations from the fathers are simply presented without any individual explanation. There is an occasional footnote, but there is no detailed explanation provided as to why particular quotations should be understood to support the Roman position.

The selections from the early writings that are selected for the purpose of promoting the idea that the fathers and Rome taught the same thing. The result is not a representative picture of the fathers' writings. Odd patterns emerge when one reviews the quotations cited: St. Sechnall of Ireland gets quoted four times, but Gregory the Great gets cited only once.



Originality of the Content


Apparently there were no original translations provided in this work. The book acknowledges that part two is mostly a rehash of a column from

This Rock

magazine. Moreover, the content of that magazine has already been amalgamated on-line. Based on a cursory review, it appears that the on-line version may have slightly more quotations. In some cases, however, the translation selected for the book differs. In some cases, the exact end-points of the quotation differs, even if the translation is the same. The introductions to the material are expanded, and - of course - part one of the book is apparently new material.



Scholarly Character of the Content


In part one of the book, aside from an initial burst of citations to Scripture, citations in general are rare. The content of part one may or may not be accurate, but you only have Akin's word for it, in general.

In part two of the book, Scripture is sometimes cited and the

Catechism of the Catholic Church

is also sometimes cited. Occasionally a papal work, such as an encyclical, or similar source of Catholic dogma is cited and at least once or twice an encyclopedia, such as the

New Catholic Encyclopedia

is cited. Aside from those citations, citations to scholarly works are relatively rare.

Almost all of the citations (leaving aside Scripture and magisterial sources) are to J.N.D. Kelly. Kelly's

Early Christian Doctrines

, is cited on pp. 160, 175, 183 (2x), 256, p. 292-3 (3x), and 299, sometimes at considerable length. As with the quotations from the fathers, the quotations are selected based on what Akin believes is helpful, with the inconvenient comments from Kelly omitted.

Second to Kelley is Luther, whose Large Catechism is cited on p. 267 and whose Smalcaid Articles are cited on p. 412 (alongside the Westminster Standards in that instance). The few other cited authors are one-offs. Shirley MacLaine is cited on p. 399 and Geddes MacGregor is cited on that page as well. Ramsay MacMullen is cited on p. 359, and Timothy "Kallistos" Ware is cited at p. 138.

In all or almost all of these cases, the citation is provided with a quotation rather than simply being a citation to support an assertion allegedly grounded in the author cited. In fairness to Akin, I should point out that he provides citations to every one of his "More than 900 quotations" (I did not verify this claim) from ancient writings.

Merit of the Quotations
Whether the quotations support the point for which they are used is something of a mixed bag. Previously, we discussed an example of a misused quotation in this book. Perhaps in other posts, we will discuss other issues with other quotations.

It should also be pointed out that a lot of the quotations are not from fathers at all. Some of the quotations are from folks like "Pseudo-Ignatius," "Pseudo-Melito," and "Pseudo-John" as well as to anonymous works.

Conclusion
It's not surprising that I don't recommend this book. Although a significant amount of effort was doubtless put into improving the introductions and providing part one of the book, the effort didn't yield something particularly worthwhile. Instead, by and large the book is simply a collection of quotations that Akin seems to think are helpful to Rome's view of history.

Akin's approach is neither scholarly nor apologetic. He does not interact in a significant way with the Reformed objections to Rome's historical claims, and his collection of quotations is not accompanied by any serious in-depth examination of what the quotations say.

If one is looking for some new and interesting contribution to the field of patristics or Roman-Reformed dialog, one will be very disappointed by Akin's work. On the other hand, if what you want is a propagandizing quote book, you cannot shell out the money for the much better done Jurgens' set, and you don't wish to use the web site indicated above, then perhaps this book is for you.

Here's one quotation from Gregory the Great that you won't get in "The Fathers Know Best":



Gregory the Great commenting on Job 15:10

:
But that those things which they [i.e., heretics] maintain they recommend to the weak minds of their fellow-creatures as on the ground of antiquity, they testify that they have ancient fathers, and the very Doctors of the Church themselves they declare are the masters of their school; and whilst they look down upon present preachers, they pride themselves with unfounded presumption on the tutorage of the ancient fathers, so that they avouch that the things they themselves assert the old fathers held as well, in order that what they are not able to build up in truth and right, they may strengthen as by the authority of those. See Library of the Fathers of the Holy Catholic Church, Gregory the Great, Morals on the Book of Job, vol. II, Parts III and IV, Book XII, Chapter 28, §33 (Oxford: Parker, 1845), p. 66.

Latin text: Sed ut ea quae asserunt commendare stultis mentibus hominum quasi de antiquitate possint, antiquos patres se habere testantur, atque ipsos doctores Ecclesiae suae professionis magistros dicunt. Cumque praesentes praedicatores despiciunt de antiquorum Patrum magisterio falsa praesumptione gloriantur, ut ea quae ipsi dicunt, etiam antiquos patres tenuisse fateantur, quatenus hoc quod rectitudine astruere non valent quasi ex illorum auctoritate confirment.

Moralium Libri, Sive Expositio In Librum B. Job

, Liber XII, Caput XXVIII, §33, PL 75:1002A-B.
-TurretinFan

P.S. Quote books have their place. However, quote books should provide something better than what is out there.


10:05:45 - Category: Roman Catholicism - Link to this article -

God's Gracious Gift to Humanity is the "Capacity of Free Will"
06/09/2011 - Alan Kurschner
Martin Glynn responded to a question I posed recently to Arminians, which was:

Since you believe that God is all-powerful and all-loving, why does God not cause everyone to be saved?
Glynn writes:

"I have never heard a self-proclaimed Arminian say that a human's free will can "impede" God's will to change their hearts, and a true Arminian never would."

This is affirmed consistently by Arminians, in one way or the other. It always comes down to man's will is the final determiner. It is like when Arminians have said that salvation is 99% God, but 1% Man, which is misleading, since that 1% determines the 99%. But let God be true, and Man a liar---Salvation is all of God, and none of Man.

Next he states:

"There is a difference between "resisting" God's will and "impeding" God's will. My son can resist me picking him up; he's not going to impede me though. In Star Wars: A New Hope, Luke , Han, and Leia resisted the trash compactor, but they weren't impeding it (told you I was in a silly mood)."

To resist God's will is to impede his will in the Arminian salvific schema. And his analogy fails because in Arminian theology God will not impose his salvific will on someone if he resists. So I find his illustration incongruous with the category of Arminian theology.

Next he writes this Pelagianesque statement: "The human ability to resist God's grace is grounded in the nature of the grace, not in the power of man. God offers His grace in such a manner as to allow it to be resisted, but He could do otherwise. He chooses not to."

Instead, the Bible affirms that the human ability to resist God's grace is grounded in our sinful rebellious nature. God's grace effects Man to live righteously---not to provide us some anthropological "neutral will."

My original question: Since you believe that God is all-powerful and all-loving, why does God not cause everyone to be saved?

Glynn finally gets to answering my question: "Because He wants us to make a choice."

His answer demonstrates that the non-Calvinist couches the ultimate reason for their salvation in their own will.

"But to all who have received him—those who believe in his name–he has given the right to become God's children –children not born by human parents or by human desire or a husband's decision, but by God." (John 1:12–13)

Next he writes: "This is the nature of love. If you love someone, do you force them to be with you, or do you want them to want to be with you? Hopefully the latter."

I have to wonder if Glynn ever prays to God to change the heart of the rebel sinner, for according to his theology that would be "forcing them to be with you."

What does the Bible teach about God's love in salvation?

"For he chose us in Christ before the foundation of the world that we may be holy and unblemished in his sight in love. (5) He did this by predestining us to adoption as his sons through Jesus Christ, according to the pleasure of his will–" (Eph 1:4–5 NET)

Then he writes:

"So, let me say directly and simply: God, in His sovereignty, created us with the capacity to follow after Him or to reject Him because part of His purpose in creating us is to have with us the kind of relationship which is grounded in love, trust, and devotion instead of necessity and servitude."

Glynn's translation:

"In him we have redemption through his blood, the forgiveness of our trespasses, according to the the riches of his grace, which is the [capacity for free will] that he lavished on us in all wisdom and insight." (Eph 1:7–8)






20:29:57 - Category: Reformed Apologetics - Link to this article -

Today on Radio Free Geneva...
06/09/2011 - James White
We began our review of Ron Armstrong's sermon on predestination, as promised (see previous entries for links). Only managed to get about ten minutes into it, so I will continue my review, Lord willing, next week as we do some Skype-based DL's as I travel to New Mexico and Colorado. Join us then! Here's today's program.


20:07:45 - Category: The Dividing Line - Link to this article -

Tomorrow on the Dividing Line: Radio Free Geneva!
06/08/2011 - James White
Yes ladies and gentlemen, boys and girls, children of all ages, it's time for a Radio Free Geneva. Yes, I know Gene Cook reviewed this sermon a while back, or so I've been told. That's OK, it is still worth it. If you know any of the young folks who were in the audience at Cornerstone Community Church in Wildomar, California for this presentation, let them know about this program. We will not be able to go through the entire sermon tomorrow, but we will get started. I hope to be able to continue reviewing it even while I'm on the road the next two weeks, doing the DL via Skype at, well, odd times (keep an eye on the blog, Facebook, or Twitter, for announcements about when we will be able to sneak programs in). I announce things on Twitter fastest (@Droakley1689). In any case, for those who did not watch it before, here is the sermon. Join us tomorrow at 7pm EDT as we begin to expose this tradition-laden response to the light of the Scriptures!


15:35:12 - Category: The Dividing Line - Link to this article -

Today on the Dividing Line: Jeremy Tate's Reformed to Rome Journey, Calls Including BioLogos
06/07/2011 - James White
Announced that we will be doing a Radio Free Geneva on Thursday, discussing this sermon, and then went through some thoughts prompted by Jeremy Tate's article here. Then took calls, including one from John on BioLogos and theistic evolution, and others. Another wide ranging program! Here's the program.


17:44:05 - Category: The Dividing Line - Link to this article -

Afternoon Time for the DL Tomorrow/SermonAudio Link
06/06/2011 - James White
We will be doing the DL at the AFTERNOON time (7pm Eastern, 4pm Pacific) tomorrow. The Man Behind the Control Board, Rich, is out of town, so the Big VP, Barry Ladden, will be filling in on the controls. Could be interesting! Nope, I have no idea what we will be talking about---almost never do until the day of the program---but, we will see!

Also, had a great time over in Houston at Grace Reformed Baptist Church. Worked hard, and they've posted all the presentations on Sermon Audio, here.


16:12:44 - Category: Misc - Link to this article -

I Have a Quick Question for Arminians:
06/05/2011 - Alan Kurschner
Since you believe that God is all-powerful and all-loving, why does God not cause everyone to be saved? What is so all-mightily restraining his will to be able to save all people?

If you respond by saying that it is the resisting free-will of the unbeliever that impedes God to change their hearts, then why pray, "God, change the unbeliever's heart"? If God is "all-loving" as you claim, should not his love for the hell-bound be more important than him "respecting" the resisting free-will? What sort of divine love is that in your worldview?

At the end of the day, your theology results in the difference of someone becoming saved—not through God's love and power—but through a felicitous factor in the sinner.

"though they were not yet born and had done nothing either good or bad—in order that God's purpose of election might continue, not because of works but because of him who calls" —Apostle Paul


17:10:42 - Category: Reformed Apologetics - Link to this article -

Houston, Santa Fe, Boulder....Here I Come!
06/02/2011 - James White
Hitting the road for a few weeks (literally, as I will be training for the Sunrise Century while in Santa Fe and Boulder during the days, speaking at night!). This weekend I am in Houston (pondered riding...considered the hassles, and mainly, the humidity, and decided I needed a break!):


Grace Reformed Baptist Church
3930 Glade Valley Dr. in Kingwood, TX
For questions or information, call: 281-540-2222.

Friday, June 3
- conference evening session (7:00)

Saturday, June 4
- conference 1st afternoon session (1:30-3:00)
- conference 2nd afternoon session (3:30-5:00)
- conference evening session (7:00)

Sunday, June 5
- preaching at Grace Reformed Baptist Church (10:15)


Then, the next week, I'm off to two destinations, Santa Fe, New Mexico (7200 ft. altitude) and Boulder, Colorado (5,300 ft. altitude). See here for info on the Santa Fe presentations and here for the Boulder presentations. Look forward to seeing you all there!


19:29:49 - Category: Personal - Link to this article -

Today on the Dividing Line
06/02/2011 - James White
Reported on my very interesting discussion with Mormon missionaries at a ward chapel in the Phoenix area Tuesday evening, then took a call from a brother in the West Indies on the subject of Revelation 5:9-10, then talked to the Open Air Atheist a bit, and finished off with two more calls. Another "eclectic" program! Here's the program.


18:32:04 - Category: The Dividing Line - Link to this article -