Alpha & Omega Ministries Apologetics Blog

Repentance is from Sin
08/31/2009 - Tur8infan
Mr. Greg Koukl has lots of good things to say on many topics, but I was a bit disappointed by his recent post/video on the topic of Repentance, which he titles: "Repentance Has Nothing to Do with Sin." (link to post with embedded video) [UPDATE: Mr. Koukl has pulled his video, and has posted some clarification, which you can find at the link. Hopefully the remainder of this post will be helpful as a general commentary on the nature of Biblical repentance without regard to its relevance to Mr. Koukl in particular. See his clarification in the linked post for his own take on this.]

With all due respect to Mr. Koukl, Biblical repentance (the kind we preach when preach Jesus' gospel of repentance and faith) has to do directly with sin. Repentance is a turning from sin to Christ. The Westminster Shorter Catechism puts it well:

Q. 87. What is repentance unto life?
A. Repentance unto life is a saving grace, whereby a sinner, out of a true sense of his sin, and apprehension of the mercy of God in Christ, doth, with grief and hatred of his sin, turn from it unto God, with full purpose of, and endeavor after, new obedience.

The Westminster Larger Catechism has a similar description:

Q. 76. What is repentance unto life?
A. Repentance unto life is a saving grace, wrought in the heart of a sinner by the Spirit and Word of God, whereby, out of the sight and sense, not only of the danger, but also of the filthiness and odiousness of his sins, and upon the apprehension of God's mercy in Christ to such as are penitent, he so grieves for and hates his sins, as that he turns from them all to God, purposing and endeavouring constantly to walk with him in all the ways of new obedience.

My Reformed Baptist brethen may enjoy the London Baptist Confession of Faith (1689):
CHAPTER 15
OF REPENTANCE UNTO LIFE AND SALVATION

Paragraph 1. Such of the elect that are converted at riper years, having sometime lived in the state of nature, and therein served divers pleasures, God in their effectual calling gives them repentance to life.

Paragraph 2. Whereas there is none that does good and does not sin, and the best of men may, through the power and deceitfulness of their corruption dwelling in them, with the prevalency of temptation, fall in to great sins and provocations; God has, in the covenant of grace, mercifully provided that believers so sinning and falling be renewed through repentance unto salvation.

Paragraph 3. This saving repentance is an evangelical grace, whereby a person, being by the Holy Spirit made sensible of the manifold evils of his sin, does, by faith in Christ, humble himself for it with godly sorrow, detestation of it, and self-abhorrancy, praying for pardon and strength of grace, with a purpose and endeavor, by supplies of the Spirit, to walk before God unto all well-pleasing in all things.

Paragraph 4. As repentance is to be continued through the whole course of our lives, upon the account of the body of death, and the motions thereof, so it is every man's duty to repent of his particular known sins particularly.

Paragraph 5. Such is the provision which God has made through Christ in the covenant of grace for the preservation of believers unto salvation, that although there is no sin so small but it deserves damnation, yet there is no sin so great that it shall bring damnation to them that repent, which makes the constant preaching of repentance necessary.


Mr. Koukl makes hay of the fact that the Greek word for repentance, μετανοέω (metanoeō), does not necessarily have to do with sin. That's absolutely true: it means a change of mind. The word itself doesn't even necessarily have to do with God. Like the English word "turn" it can be applied to various things. Thus, we sometimes see it used in Scripture of things other than turning to God (God even anthropomorphically describes himself as repenting from some thing he would otherwise have done).

Those etymological and linguistic arguments miss the mark. Godly repentance, the kind that Christ preached, is two sided: it is a turning from sin, and a turning to God. It would be wrong to preach a one-sided repentance that only addressed sin, but it is also wrong to preach a one-sided repentance that does not address sin.

What's more, while repentance is toward God, that's normally only implied in Scripture, whereas repentance from sin (despite Koukl's claimed word study) is frequently expressly or indirectly stated.

In the Old Testament, we see a few examples:

Jeremiah 8:6 I hearkened and heard, but they spake not aright: no man repented him of his wickedness, saying, What have I done? every one turned to his course, as the horse rusheth into the battle.

Ezekiel 14:6 Therefore say unto the house of Israel, Thus saith the Lord GOD; Repent, and turn yourselves from your idols; and turn away your faces from all your abominations.

Ezekiel 18:30 Therefore I will judge you, O house of Israel, every one according to his ways, saith the Lord GOD. Repent, and turn yourselves from all your transgressions; so iniquity shall not be your ruin.

We also see additional examples, that I won't provide here of the usage of the term "repentance" for other things than turning from sin. Nevertheless, it should be clear that the emphasis in those cases is normally on the negation of some prior course of action or behavior. God "repents" of his plan to destroy Israel, or something like that. I welcome folks to try to prove me wrong, but it seems like the emphasis of repentance throughout Scripture is on the negative - the turning from, rather than the turning toward (which is normally much more indirectly indicated).

We are not limited to the Old Testament, of course, and the New Testament provides even more examples of the same connection between sin and repentance:

Matthew 9:13 But go ye and learn what that meaneth, I will have mercy, and not sacrifice: for I am not come to call the righteous, but sinners to repentance.

Mark 1:4 John did baptize in the wilderness, and preach the baptism of repentance for the remission of sins.

Mark 2:17 When Jesus heard it, he saith unto them, They that are whole have no need of the physician, but they that are sick: I came not to call the righteous, but sinners to repentance.

Luke 3:3 And he came into all the country about Jordan, preaching the baptism of repentance for the remission of sins;

Luke 5:32 I came not to call the righteous, but sinners to repentance.

Luke 15:10 Likewise, I say unto you, there is joy in the presence of the angels of God over one sinner that repenteth.

Luke 17:3-4
Take heed to yourselves: If thy brother trespass against thee, rebuke him; and if he repent, forgive him. And if he trespass against thee seven times in a day, and seven times in a day turn again to thee, saying, I repent; thou shalt forgive him.

Luke 24:47 And that repentance and remission of sins should be preached in his name among all nations, beginning at Jerusalem.

Acts 2:38 Then Peter said unto them, Repent, and be baptized every one of you in the name of Jesus Christ for the remission of sins, and ye shall receive the gift of the Holy Ghost.

Acts 3:19 Repent ye therefore, and be converted, that your sins may be blotted out, when the times of refreshing shall come from the presence of the Lord;

Acts 5:31 Him hath God exalted with his right hand to be a Prince and a Saviour, for to give repentance to Israel, and forgiveness of sins.

Acts 8:22 Repent therefore of this thy wickedness, and pray God, if perhaps the thought of thine heart may be forgiven thee.

Acts 26:20 But shewed first unto them of Damascus, and at Jerusalem, and throughout all the coasts of Judaea, and then to the Gentiles, that they should repent and turn to God, and do works meet for repentance.

2 Corinthians 12:21 And lest, when I come again, my God will humble me among you, and that I shall bewail many which have sinned already, and have not repented of the uncleanness and fornication and lasciviousness which they have committed.

Hebrews 6:1 Therefore leaving the principles of the doctrine of Christ, let us go on unto perfection; not laying again the foundation of repentance from dead works, and of faith toward God,

Revelation 2:21-22
And I gave her space to repent of her fornication; and she repented not. Behold, I will cast her into a bed, and them that commit adultery with her into great tribulation, except they repent of their deeds.

Revelation 9:20-21
And the rest of the men which were not killed by these plagues yet repented not of the works of their hands, that they should not worship devils, and idols of gold, and silver, and brass, and stone, and of wood: which neither can see, nor hear, nor walk: neither repented they of their murders, nor of their sorceries, nor of their fornication, nor of their thefts.

I've omitted the cases where the connection was less obvious and immediate, and so I hope that my readers will find the above examples sufficient to illustrate the matter. Repentance of the Biblical variety has much to do with sin, in fact it is a turning from sin that we preach when we tell the lost to "Repent and Believe" as Jesus our Master instructed.

-TurretinFan


15:54:40 - Category: Theology Matters - Link to this article -

Richard Dawkins: the Peter Ruckman of Atheists
08/30/2009 - James White
There have been a number of excellent works recently nailing down the undeniable evidence for intelligent design from sound, solid, scientific sources. I have mentioned how much I enjoyed Why Us?: How Science Rediscovered the Mystery of Ourselves and if I could ever get a few hours I am looking forward to reading Signature in the Cell. The evidence for intelligent design in living systems is simply beyond question, and more and more concerned and thoughtful people are seeing this fact.
This drives fundamentalists crazy. I mean, of course, atheistic fundamentalists, like Richard Dawkins. As more and more evidence comes to light that demonstrates Dawkins and his ilk are on the short end of the argument, they become ever more shrill in their invective. Just like Peter Ruckman, the wild-eyed king of the most rancid form of King James Onlyism, when faced with facts, the fundamentalist atheist/KJV Onlyist can only respond with shouts of anger and personal insults. We've documented this about Ruckman for years (see here), and here is today's example of how far Dawkins has descended into the pit of arrogant fundamentalism, taken from his new book, cited here.


Evolution is a fact. Beyond reasonable doubt, beyond serious doubt, beyond sane, informed, intelligent doubt, beyond doubt evolution is a fact. The evidence for evolution is at least as strong as the evidence for the Holocaust, even allowing for eye witnesses to the Holocaust. It is the plain truth that we are cousins of chimpanzees, somewhat more distant cousins of monkeys, more distant cousins still of aardvarks and manatees, yet more distant cousins of bananas and turnips . . . continue the list as long as desired. That didn't have to be true. It is not self-evidently, tautologically, obviously true, and there was a time when most people, even educated people, thought it wasn't. It didn't have to be true, but it is. We know this because a rising flood of evidence supports it. Evolution is a fact, and [my] book will demonstrate it. No reputable scientist disputes it, and no unbiased reader will close the book doubting it.
It is hard to know what planet Dawkins is on these days, but when you refuse to even admit there is a debate to be had, you are fully self-deceived, just like Pete Ruckman. Peas in a pod.


21:01:19 - Category: Christian Worldview - Link to this article -

Analogical Argument on the Object of Prayer
08/30/2009 - Tur8infan
There are many great arguments that are presented as to why we should not pray to anyone besides God. One underused argument, however, is the analogical or typological argument. The Old Testament worship of God employed incense. That incense is a symbol and picture of our prayers. We can see its connection to prayer in the New Testament:

Luke 1:9-11


According to the custom of the priest's office, his lot was to burn incense when he went into the temple of the Lord. And the whole multitude of the people were praying without at the time of incense. And there appeared unto him an angel of the Lord standing on the right side of the altar of incense.



Revelation 8:3-4


And another angel came and stood at the altar, having a golden censer; and there was given unto him much incense, that he should offer it with the prayers of all saints upon the golden altar which was before the throne. And the smoke of the incense, which came with the prayers of the saints, ascended up before God out of the angel's hand.



It was, indeed, prophesied in the Old Testament that incense would be offered unto the name of the Lord throughout the world.

Malachi 1:11

For from the rising of the sun even unto the going down of the same my name shall be great among the Gentiles; and in every place incense shall be offered unto my name, and a pure offering: for my name shall be great among the heathen, saith the LORD of hosts.



Furthermore, Scripture informs us of the fact that prayer corresponds to incense and sacrifice:

Psalm 141:2

Let my prayer be set forth before thee as incense; and the lifting up of my hands as the evening sacrifice.



Thus, today we do not offer literal incense to God but instead offer prayers. This understanding, of course, is not unique to me, but is confirmed by such fathers and early Christian writers as Justin Martyr, Irenaeus, Clement of Alexandria, Origen, Cyprian of Carthage, Methodius, Lactantius, Athanasius, Ephraim the Syrian, John Chrysostom, Augustine, and John Cassian (see the expanded version of this post for the actual quotations from those fathers - link) Doubtless many more could be added to these.

The point is that Scripture is fairly clear in making the association between Old Testament incense and prayer, and the fathers agreed. In the New Testament we no longer use incense. I realize that there are churches today who use incense, but that was not the practice of the ancient churches. Arnobius (flourished about A.D. 284-305) acknowledges this in Against the Heathen, Book 6, Section 1. Similarly, John Chrysostom explains: "

You must worship 'in truth'; as former things were types, such as circumcision, and whole burnt offerings, and victims, and incense, they now no longer exist, but all is 'truth.'

" (John Chrysostom, Homily 33 on the Gospel of John, at John 4:24)

But how does this tell us that we should not pray to saints? Let us look closely at the institution and formula of incense:

Exodus 30:34-38


And the LORD said unto Moses, Take unto thee sweet spices, stacte, and onycha, and galbanum; these sweet spices with pure frankincense: of each shall there be a like weight: and thou shalt make it a perfume, a confection after the art of the apothecary, tempered together, pure and holy: and thou shalt beat some of it very small, and put of it before the testimony in the tabernacle of the congregation, where I will meet with thee: it shall be unto you most holy. And as for the perfume which thou shalt make, ye shall not make to yourselves according to the composition thereof: it shall be unto thee holy for the LORD. Whosoever shall make like unto that, to smell thereto, shall even be cut off from his people.



Notice that the incense is reserved for Jehovah: "it shall be unto thee holy for the LORD." Furthermore, God threatens with death those who used it for any other purpose: "Whosoever shall make like unto that, to smell thereto, shall even be cut off from his people." By analogy, prayer is reserved for Jehovah as well.

Thus, as we saw above, the prophet Malachi declares that incense will be offered "unto my name ... saith the LORD of hosts." It is to God and God alone that we make our prayers. Prayers to anyone but God is an abuse of the incense of prayer. We are not free to pray to whomever we want to, but instead we are to pray to God alone by the merits of Christ alone, since he is the only mediator between God and man. I realize that there are other and excellent arguments against prayers to others than God, but for what it's worth I offer this additional argument for your consideration.

-TurretinFan


19:23:16 - Category: Roman Catholicism - Link to this article -

The True Shepherd: John 10:1-18
08/30/2009 - James White
>


18:30:00 - Category: Exegesis - Link to this article -

If I Could Just Stop Sleeping....
08/28/2009 - James White
...I might have time to get to all I want to do right now! I just received this book (again from the Ministry Resource List, one of the greatest sources of encouragement over the past year, let me tell you!), and I am chomping at the bit to get into it. Just flipping through it revealed that this will fit tremendously well with another resource I have, the full size, museum quality facsimile of the 328a Quranic manuscript. It also has a fascinating section on the Zaynab incident that I can't wait to work through. Once again, thanks to those who provide these useful, and encouraging resources!
Quick Update: Once again, I am humbled by all those who visited the list and ordered books. I have added four more books this evening, all rather esoteric sources on mythology and the alleged parallels to Jesus and the gospel, as I have barely three weeks till the debate with Dan Barker on that very subject, and the more documentation I have in hand, the better!


17:26:26 - Category: Islam - Link to this article -

Dr. James White on Evangelizing Roman Catholics (and other things)
08/28/2009 - Tur8infan
Thanks to Monergism.com I recently located a discussion recorded on October 16, 2005, at the Omaha Bible Church featuring Dr. James White discussing evangelizing Roman Catholics (here's a link to the mp3 - about 1 hour). This is one of several presentations that was given that weekend. The rest are provided below: Also, while we are identify recordings Dr. White made at Omaha Bible Church, there were a couple of recordings from January 2003 as well:
The Heart of the Gospel (Part 1) (link to mp3 - about 1 hour)
The Heart of the Gospel (Part 2) (link to mp3 - about 19 minutes)

Bonus: From about the time the 2005 conference ended, an interview of Dr. James White (link to to mp3 - about 50 minutes).

Enjoy!

-TurretinFan


08:50:21 - Category: Reformed Apologetics - Link to this article -

Arminianism's Depersonalization of the Gospel
08/28/2009 - James White
00:01:00 - Category: Reformed Apologetics - Link to this article -

Meandering Thoughts on Australia, Basic Exegesis, and a Call from a Roman Catholic, on Today's DL
08/27/2009 - James White
Sort of took a walkabout the first part of the program, discussing Australia and...various things. Then we took a call from Harrisburg on exegesis, then, after the break, Michael, a Roman Catholic from California, called, and we spent the rest of the show discussing prayer to Mary and related subjects. Here's the program.


18:27:34 - Category: The Dividing Line - Link to this article -

Those in Glass Churches ...
08/27/2009 - Tur8infan
I noticed that Steve Ray is mocking communion supplies that involve pre-packaged cup/wafer combinations (link - link to website he's mocking). But it wasn't so long ago when those in the Roman communion could generally only communicate under the species of bread - the people of that church being denied the symbol of Christ's blood. Yes, we are aware that Trent insisted: "If any one denies that, in the venerable sacrament of the Eucharist, the whole Christ is contained under each species, and under every part of each species, when separated; let him be anathema." (Trent, Session 13, Canon III on the Eucharist - see also the similar comments of the Council of Constance in 1415) And yet we are also aware that Jesus, on the night he was betrayed "took the cup, and gave thanks, and gave it to them, saying, Drink ye all of it;" (Matthew 26:27) and while we are not sacramentalists, if you are going to take John 6 in a hyper-literal and carnal manner you must pay attention to the details of its commentary: "Then Jesus said unto them, Verily, verily, I say unto you, Except ye eat the flesh of the Son of man, and drink his blood, ye have no life in you." (John 6:53) Even if the bread were also the blood of Christ (or even if it were tinged with the contents of the cup), it's eaten, not drunk.

Oh, it is easy to mock folks with expressions like "crackers and grapejuice" but when your own church's communion, until recently, consisted of crackers that you told the people were the "whole Christ," your stones may be doing more damage to your own place of worship.

-TurretinFan


13:41:21 - Category: Roman Catholicism - Link to this article -

Something that Made Phil Johnson and Me Wince
08/26/2009 - James White
While in Australia Phil Johnson and I did what you are supposed to do when in another country: act like the natives. So, we watched the Ashes. I actually knew about the Ashes from my visits to the UK (where, back in 2005, England had finally won them back, only to lose them in 2007). My separated-at-birth brother Roger Brazier had patiently attempted to explain the game to me during a very long drive through London rush hour traffic a few years ago, but let's face it. You can't figure cricket out without watching it. So when I discovered the Ashes were being shown on television, I finally got to watch and learn. Phil helped.
Well, one afternoon/evening we were both working on our MacBook Pros (ahemm) and the Ashes were on the telly. (Did you catch that?) That's when we saw the following. And from what I'm told, that ball is hard and unforgiving.






16:27:10 - Category: Personal - Link to this article -

Purgatory and Indulgences, Alive and Still Heretical
08/26/2009 - James White
You wonder, at times, how it is that those who listen regularly to Roman Catholic apologists do not notice the wide range of differences between them on important matters of theology and practice. Don't they cringe just a little when they hear the "sola scriptura is a blueprint for anarchy" silliness knowing that they are using a double standard? We can hope some do, and that the Lord will use that as a means of showing them His truth.
In any case, in modern Romanism in America it is common to hear a Westernized, softened view of purgatory. You see, there is no escaping the fact that Roman Catholics of the past viewed purgatory as a time of suffering and purification. The fact that indulgences were measured in "days" is not just some odd measuring system, as Tim Staples has suggested. This is obvious due to the fact that despite all the historical controversy over the "Sabbatine privilege" and the Carmelite Order, for many years people believed, and practiced, a belief in indulgences that included Mary descending into purgatory to release the person who died wearing the scapular on "Saturday." Whatever else you do with that, it's hard to get to "Saturday" without the passage of time. The modern "it's not really a place, and there's no time there, it's just a state of mind" type of thinking flies in the face of everything we know of the beliefs of the leaders of the Roman Church in the past. It relies upon the ignorance of the audience who allow today's speakers to mediate their knowledge of church history to them, chewed up and predigested.
With that being said, I was pointed to an answer given by Robert Sungenis to the question "What will Purgatory be like?" If you thought indulgences were dead and gone, well, read this:

R. Sungenis: John, the truth is, we don't know what Purgatory is going to be like. The Church has received no revelation on its specific character, and there is no detailed information in the Bible. All we know is that it will be a time of purgation and punishment for unconfessed venial sins.

But there is another factor we, as Catholics, should consider. Here it is: Good Catholics have no excuse for going to Purgatory. If they are really pay attention to their Catholic faith and take advantage of all the Indulgences that are continually being made available to escape any and all punishment in Purgatory, then it stands to reason that no good Catholic should go to Purgatory. If they do, then it's their own fault for not taking advantage of the graces God has given us. The Church has given us a multitudinous array of penances and prayers we can do in order to get a plenary Indulgence. They are just dripping, waiting for us to gather them up. So, don't worry about Purgatory. Spend your time taking advantage of the Indulgences God gives us through the Church.
First, note the phrase, "it will be a time of purgation and punishment for unconfessed venial sins." I confess I have no idea how you can have "satispassio," the suffering of atonement, without the passage of time, but I will leave that to our modern Roman Catholic advocates to figure out. It looks like Sungenis is not among them.
Next, think through what it means that the punishments due to "venial" sins---which can keep you out of the presence of God due to your impurity---can be removed through the blasphemous practice of indulgences. There are few things that show the reality of Romanism more than indulgences, that is for certain. Every noble attempt to make Rome's gospel look like it is just close enough to slip by the anathemas of Scripture falls to ruin upon the most basic examination of the horrific complex of doctrines that is purgatory and indulgences. That Christ's atonement does not remove my impurity, but my climbing up stairs on my knees does, is more than enough to close the door on Rome's gospel, to be certain.


15:10:03 - Category: Roman Catholicism - Link to this article -

Lane Chaplin Interviews Dr. James White
08/26/2009 - Tur8infan
Lane Chaplin has interviewed Dr. James White on the topic, "Does Reformed Theology Matter?"After a short introduction, Mr. Chaplin interviews Dr. White from Dr. White's own office on the importance of Reformed theology. There's even a video clip from one of Dr. White's debates. Enjoy!

-TurretinFan


10:49:50 - Category: Reformed Apologetics - Link to this article -

Did Hippo, Carthage, or Rome's Bishop Settle the Canon?
08/25/2009 - Tur8infan
Some Roman Catholics are under the false impression that the councils of Hippo (A.D. 393) and/or Carthage (A.D. 397) authoritatively settled the canon of Scripture for the church - either directly or by endorsement by one or more Roman bishops. To be deep in history, however, is to cease to be so naive.

John of Damascus (lived from about A.D. 676 – 749) wrote on the canon of the New Testament:
The New Testament contains four gospels, that according to Matthew, that according to Mark, that according to Luke, that according to John; the Acts of the Holy Apostles by Luke the Evangelist; seven catholic epistles, viz. one of James, two of Peter, three of John, one of Jude; fourteen letters of the Apostle Paul; the Revelation of John the Evangelist; the Canons of the holy apostles, by Clement.
- John of Damascus, An Exact Exposition of the Orthodox Faith, Book 4, Chapter 17

You will note that differs from our canon by the inclusion of the canons of Clement. He was wrong to include that work, but the fact remains that there was not a "catholic" (universal) canon of the New Testament even as late as the 8th century. There was widespread agreement by that time on the 27 books that we recognize were inspired, but there was no authoritative presence telling all Christians they must accept one set of books or another. Ask any Eastern Orthodox scholar when their church defined the canon - the answer will not be a date, and it may be a lecture on the difference between the eastern churches and those of the West.

On the Old Testament, John of Damascus similarly provides a list:
Observe, further, that there are two and twenty books of the Old Testament, one for each letter of the Hebrew tongue. For there are twenty-two letters of which five are double, and so they come to be twenty-seven. For the letters Caph, Mem, Nun, Pe, Sade are double. And thus the number of the books in this way is twenty-two, but is found to be twenty-seven because of the double character of five. For Ruth is joined on to Judges, and the Hebrews count them one book: the first and second books of Kings are counted one: and so are the third and fourth books of Kings: and also the first and second of Paraleipomena: and the first and second of Esdra. In this way, then, the books are collected together in four Pentateuchs and two others remain over, to form thus the canonical books. Five of them are of the Law, viz. Genesis, Exodus, Leviticus, Numbers, Deuteronomy. This which is the code of the Law, constitutes the first Pentateuch. Then comes another Pentateuch, the so-called Grapheia, or as they are called by some, the Hagiographa, which are the following: Jesus the Son of Nave, Judges along with Ruth, first and second Kings, which are one book, third and fourth Kings, which are one book, and the two books of the Paraleipomena which are one book. This is the second Pentateuch. The third Pentateuch is the books in verse, viz. Job, Psalms, Proverbs of Solomon, Ecclesiastes of Solomon and the Song of Songs of Solomon. The fourth Pentateuch is the Prophetical books, viz the twelve prophets constituting one book, Isaiah, Jeremiah, Ezekiel, Daniel. Then come the two books of Esdra made into one, and Esther. There bare also the Panaretus, that is the Wisdom of Solomon, and the Wisdom of Jesus, which was published in Hebrew by the father of Sirach, and afterwards translated into Greek by his grandson, Jesus, the Son of Sirach. These are virtuous and noble, but are not counted nor were they placed in the ark.
- John of Damascus, An Exact Exposition of the Orthodox Faith, Book 4, Chapter 17

You will notice that this is just the same (if we understand his "two books of Esdra" to refer to Ezra and Nehemiah, which seems probable and if we further assume that Lamentations is viewed as a part of Jeremiah, which is also probable) as our canon of the Old Testament, including the relegation of Wisdom and Sirach to a lesser status (useful, but not inspired).

What's more, we see that John of Damascus (iconophile though he may have been) shares a very high view of Scripture:
It is one and the same God Whom both the Old and the New Testament proclaim, Who is praised and glorified in the Trinity: I am come, saith the Lord, not to destroy the law but to fulfil it [St. Matt. v. 17.]. For He Himself worked out our salvation for which all Scripture and all mystery exists. And again, Search the Scriptures for they are they that testify of Me [St. John v. 39.]. And the Apostle says, God, Who at sundry times and in diverse manners spake in time past unto the fathers by the prophets, hath in these last days spoken unto us by His Son [Heb. i. 1, 2.]. Through the Holy Spirit, therefore, both the law and the prophets, the evangelists and apostles and pastors and teachers, spake.

All Scripture, then, is given by inspiration of God and is also assuredly profitable [2 Tim. iii. 16.]. Wherefore to search the Scriptures is a work most fair and most profitable for souls. For just as the tree planted by the channels of waters, so also the soul watered by the divine Scripture is enriched and gives fruit in its season [Ps. i. 3.], viz. orthodox belief, and is adorned with evergreen leafage, I mean, actions pleasing to God. For through the Holy Scriptures we are trained to action that is pleasing to God, and untroubled contemplation. For in these we find both exhortation to every virtue and dissuasion from every vice. If, therefore, we are lovers of learning, we shall also be learned in many things. For by care and toil and the grace of God the Giver, all things are accomplished. For every one that asketh receiveth, and he that seeketh findeth, and to him that knocketh it shall be opened [St. Luke xi. 10.]. Wherefore let us knock at that very fair garden of the Scriptures, so fragrant and sweet and blooming, with its varied sounds of spiritual and divinely-inspired birds ringing all round our ears, laying hold of our hearts, comforting the mourner, pacifying the angry and filling him with joy everlasting: which sets our mind on the gold-gleaming, brilliant back of the divine dove [Ps. lxviii. 13.], whose bright pinions bear up to the only-begotten Son and Heir of the Husbandman [St. Matt. xxi. 37.] of that spiritual Vineyard and bring us through Him to the Father of Lights [Jas. i. 17.]. But let us not knock carelessly but rather zealously and constantly: lest knocking we grow weary. For thus it will be opened to us. If we read once or twice and do not understand what we read, let us not grow weary, but let us persist, let us talk much, let us enquire. For ask thy Father, he saith, and He will shew thee: thy elders and they will tell thee [Deut. xxxii. 7.]. For there is not in every man that knowledge [1 Cor. viii. 7.]. Let us draw of the fountain of the garden perennial and purest waters springing into life eternal [St. John iv. 14.]. Here let us luxuriate, let us revel insatiate: for the Scriptures possess inexhaustible grace. But if we are able to pluck anything profitable from outside sources, there is nothing to forbid that. Let us become tried money-dealers, heaping up the true and pure gold and discarding the spurious. Let us keep the fairest sayings but let us throw to the dogs absurd gods and strange myths: for we might prevail most mightily against them through themselves.
- John of Damascus, An Exact Exposition of the Orthodox Faith, Book 4, Chapter 17

Scriptures tell us what to believe and how to live. I would be very interested if someone wanted to try to find any comparable statement by John Damascene on oral tradition or (with still lower probability) the interpretative tradition of "the church."

-TurretinFan


11:50:40 - Category: Roman Catholicism - Link to this article -

Warner Accepts the Hoary Notion that Calvinism is a "Philosophical System"
08/24/2009 - Alan Kurschner
Tim Warner on the origins of Calvinism asserts that it is "Christian philosophical speculations, [that] eventually led to what is today called, 'Calvinism.'"

I do not know too many philosophers that have written a mountain of commentaries, which I suspect Warner has not read a single volume.

Nor do I know too many Christian philosophers who have been humble to the point of uttering the following words:

And yet I will exert special effort to the end that they who lend ready and open ears to God's Word may have a firm standing ground. Here, indeed, if anywhere in the secret mysteries of Scripture, we ought to play the philosopher soberly and with great moderation; let us use great caution that neither our thoughts nor our speech go beyond the limits to which the Word of God itself extends. For how can the human mind meaure off the measureless essence of God according to its own little meaure, a mind as yet unable to establish for certain the nature of the sun's body, though men's eyes daily gaze upon it? Indeed, how can the mind by its own leading come to search out God's essence when it cannot even get to its own? Let us then willingly leave to God the knowledge of himself. For, as Hilary (of Poitiers) says, he is the one fit witness to himself, and is not known except through himself. But we shall be "leaving it to him" if we conceive him to be as he reveals himself to us, without inquiring about him elsewhere than from his Word. — John Calvin, Institutes of the Christian Religion, I:XIII:21.
One wonders if Tim Warner has examined the origins of his own Arminian Tradition, which is actually the philosophical system called libertarianism that underlies humanism, Roman Catholicism, and Greek pagan philosophy. But make no mistake, this system is not so much a "historical tradition" as it is the ahistorical phenomenon found in the heart of every creature, which desires to be autonomous from his Creator. And only by the grace of God does the creature recognize that there is only one free being in the universe: God.






21:44:57 - Category: Reformed Apologetics - Link to this article -

Calvin and Servetus Revisited... Again
08/24/2009 - James Swan
Not long ago I posted Calvin and Servetus Revisited. In that entry I included a 20 minute section on Calvin and Servetus that Dr. White did on the Dividing Line. During his explanation, he mentioned that Servetus has been credited with describing the circulatory system and that he hadn't had a chance to check the accuracy of this claim.

I think I've found the source. I picked up a very interesting book recently entitled Out Of The Flames (New York: Broadway Books, 2002) by Lawrence and Nancy Goldstone. The book is entirely about Michael Servetus and his book the Christianismi Restitutio. This book by Servetus was that text sent to Calvin as an attack on the Institutes. According to the authors, the Christianismi Restitutio became one of the rarest books in the world. They tell quite a fascinating tale of how this rare book survived through the centuries.

It appears the claim about the circulatory system comes from the Christianismi Restitutio. The following quote appears on page 171 in Book V:

The substantial generation of the vital spirit is composed of a very subtle blood nourished by inspired air...It is generated in the lungs from a mixture of inspired air with elaborated, subtle blood which the right ventricle of the heart communicates with the left. However, this communication is not made through the middle wall of the heart as is commonly believed, but by a very ingenious arrangement, the subtle blood is urged forward by a long course through the lungs; it is elaborated by the lungs, becomes reddish yellow and is poured from the pulmonary artery into the pulmonary vein. Then in the pulmonary vein it is mixed with inspired air through the expiration it is cleansed of its sooty vapors. Thus finally the whole mixture, suitably prepared for the production of the vital spirit, is drawn onward from the left ventricle of the heart by diastole. [Out Of The Flames, pp. 197-198].

The authors add, "This was a description of pulmonary circulation, perhaps the single most important statement about the workings of the human body in fifteen hundred years." The Goldstone's also tell quite an interesting historical story of how this claim from Servetus was unearthed, given the fact the copies of the Christianismi Restitutio were not thought to exist. It wasn't until 1694 that someone actually mentioned the claim in print. What first began as hearsay later was documented when an copy of the Christianismi Restitutio was discovered, and it turned out, according to the authors, to be the very copy of the text used by Germain Colladon during the trial of Servetus.



17:32:00 - Category: Reformed Apologetics - Link to this article -

Why Good Greek Grammar Matters: An Exegetical Response to Tim Warner's Preterit Interpretation of the Golden Chain - Part 1
08/24/2009 - Alan Kurschner
"(28) And we know that for those who love God all things work together for good, for those who are called according to his purpose. (29) For those whom he foreknew he also predestined to be conformed to the image of his Son, in order that he might be the firstborn among many brothers. (30) And those whom he predestined he also called, and those whom he called he also justified, and those whom he justified he also glorified."
– Rom 8:28–30.

You can find Tim Warner's article here.

He immediately begins with a caricature of Calvinism. He asserts:

According to Calvinists, from "predestination" to "glorification," everything related to our salvation is determined and performed by God. Nothing man does can in any way affect his eternal destiny.
I ask: how does an individual become justified? It is by faith. Who "performs" the faith? The individual or God? Answer: faith is expressed by the will of the individual, which is enabled by our gracious God. And can someone who does not love God be glorified? No.

He writes:

The verb [οἶδα, oida in v. 28], rendered "we know" in the NKJV and "we have observed" in our translation, is a perfect active indicative form of the verb meaning "to observe and therefore perceive [he cites Thayer's Lexicon].
He inaccurately cites Thayer's lexicon. This is not the definition that Thayer provides. What is omitted in Warner's discussion of this term is Thayer's important note: "The tenses coming from eido; and retained by usage form two families, of which one signifies to see, the other to know." Thayer continues to show that when the term is in the aorist tense it means "to see, observe, perceive." But when it is in the perfect tense, which it is in this case, it means "to know, understand." Warner acknowledges that the term is in the perfect tense. So why does he blunder and choose the aorist meaning of this term?

The reason why Warner translates it himself as "we have observed" rather than "we know" is because it supports his thesis that all of the events in the golden chain, including glorification, are a past event. In other words, for him, the salvific acts in the golden chain do not represent timeless truths, but rather what has happened to individuals in the past. To put it in his own words, which he states later: "Paul was describing what has always occurred in the past based on his observation. Therefore, even the 'glorification' must be something that has been observed previously."

He writes:

The perfect tense indicates past completed action with continuous results. Literally, "we have observed" (and therefore we know). The knowledge claimed is based solely on past observation. This is a requirement of this term.
He continues to predicate his thesis on his flawed lexical assertion that oida, "we know," means "we observe as a past action." As demonstrated above, he misread Thayer's lexicon.

In addition, Warner is not familiar with current Greek linguistics or he would be qualifying this absolute statement about verb tense. Traditional Greek has taught that this is what the perfect tense means, but recent scholarship has qualified this substantially, or jettisoned it all together. The perfect tense-form can be found in various temporal contexts, not just past time. Moreover, οἶδα, oida in verse 28 would be a "Perfect with a Present Force." In fact, oida is the most common verb for this Greek category given its stative lexical meaning. In other words, the present temporal reference of this word is due to the stative lexeme and context, not the tense-form.

Greek verbal aspect theory emphasizes the distinction of form and function; semantics and pragmatics; spatial quality and temporal reference; aspect (i.e., author's subjective portrayal of the action) and Aktionsart (i.e., objective "kind of action").

Traditionally, grammarians confused the latter elements with the former. For example, it was (and still is among many New Testament interpreters) thought that the verb tense grammaticalized (or encoded) time. But verbal aspect has argued often persuasively that temporal reference is not an inherent (semantic) value of the verb-tense (the future "tense" is an exception, but even then there are qualifications). It is the context that provides us clues to the temporal reference. Further, the perfect tense-form serves to highlight the action of the verb (contrasted with the aorist tense-form, which is the least significant tense-form and only serves to move the storyline or argument along without depicting how the action exactly unfolds).

Continuing, Warner writes:

Remember, Paul was encouraging them in persecution to place their hope in the future resurrection and inheritance, and that God was at work in them even in their present situation. So, it is natural that he would offer some demonstration from history to support the observation of this fact.
Warner is setting up the reader for his thesis, which again he thinks that Paul is only describing what has happened in the past; i.e., the golden chain is not providing timeless truths of God's acts of salvation.

He writes:

Verses 29-30 do not offer a theological argument, or insight into God's secret purposes. Rather, they offer historical demonstration of what Paul and his readers had indeed observed, that God works for the good of those who love Him.
Again, he utilizes the erroneous "observed" definition. And one truly has to wonder how Warner can miss the explicit revealing of God's purpose! Paul uses the infinitive of purpose: εἰς τὸ εἶναι (eis to einai)…"so that He would be the firstborn among many brethren." That is, we are predestined to be conformed to Christ so that Christ may be preeminent over a new humanity.

We will continue in part two…



15:26:57 - Category: Reformed Apologetics - Link to this article -

Wrapping Up in Australia
08/23/2009 - James White
I completed my assignments at the Glory of the Atonement Conference at Grace Bible Church last evening. I had a wonderful time with the brethren here in Brisbane, despite my weakened voice (evidently, there are some things blooming here that my sinuses have never encountered before!). I am excited that we have already begun discussions about coming back, currently looking at New Zealand, Melbourne, Sydney, and Brisbane. Might have to make that a two-tripper!
Today is the only day I am not traveling, or speaking, during all ten days of this trip. I brought my riding gear and Scott and Dominic from the church took me riding up Mt. Cootha early in the morning. We got to the top at sunrise, as you can see in this pic from my BlackBerry. Humidity was 100%, hence the fog and haze. It is a very scenic spot, to be sure. Tricky riding back, though, as the poor Aussies drive on the wrong side of the road, so I had to keep thinking "left, left, left!"
I head home tomorrow. I will leave Tuesday morning, fly through darkness, and land in LA...before I left on Tuesday morning. An odd feeling, to be sure. Hopefully I will be sufficiently recovered by Thursday for a good edition of the Dividing Line. Lord willing, see you then!


16:54:29 - Category: Personal - Link to this article -

Truth and Error in the Church
08/22/2009 - Jeff Downs
The guys over at Reformed Forum recently interviewed Martin Downes (no biological relationship to me) with reference to his new book Risking the Truth: Handling Error in the Church (Christian Focus, 2009).

In this issue of the program "The nature of error and heresy is delineated and the best approach to handling it pastorally in the life of the local congregation and in the larger church is discussed at length."

You can read the first chapter (an interview with Carl Trueman) on the topic "Sin in High Places" by clicking here, and you can listen to the interview with Martin Downes here.

This topic is very important and I would encourage the readers of this blog to pick up a copy of the book.


05:19:51 - Category: Resources - Link to this article -

Quick Note on Great Bible Covers
08/21/2009 - James White
I just got a note from Arthur over at Renaissance Art. They have begun making 1/4 custom leather covers, and since they just introduced them on their website, they are having a 20% off sale. I know many of you have purchased covers from Renaissance Art, and found them to be a great value---gorgeous leather, expert craftsmanship. Go here to see examples and to get yours. 144 color combinations!
15:53:57 - Category: Misc - Link to this article -

Justification and the Uniqueness of Jesus
08/20/2009 - James White
13:51:47 - Category: Theology Matters - Link to this article -

Report from Brisbane, Australia
08/19/2009 - James White
Settling in now that I've arrived in Brisbane. Conference starts tomorrow, and I have some work to do between now and then, so I will have to make this brief.
Had a great day in Sydney yesterday. Hopefully when I get back I'll be able to carve out some time before my next event to sit down and really thank all the brothers there in Sydney who worked so hard, and fast, to put those few days together. Really enjoyed my time at Sydney University, Moore College, and last evening at the church in Neutral Bay. David Ould, Duncan Lockard, and Gerard O'Brien put in a lot of time and effort, as well as many miles of driving, to put the entire schedule together, and I am really thankful.

Yesterday I had a great opportunity to visit MacQuarie University and Dr. Don Barker, a papyrologist who oversees the program of study there. Some of you will recall that during my interview with Dan Wallace on the DL just a few weeks ago he mentioned being in Sydney at MacQuarie University to see P91. Well, once I heard that, I contacted David Ould, who knows Don Barker, and immediately our appointment was set up.
I had the opportunity to examine the fragment up close, as you can see. It is from Acts 2:30-37 (recto) and Acts 2:46-3:2 (verso). It is dated to the third century. The larger portion of this page is kept in Milan, Italy. When I get some more time I will give more detail of our visit, and look closely at the fragment, as I was able to obtain relatively high quality (10 megapixel) pictures of this fragment. For the moment I will just say it was a thrill to examine this fragment and to talk with Dr. Barker about papyrological studies, paleography, and related issues. Just as it was wonderful to see P72 back in 1993, so it was to see P91 in Sydney!

We then fought through rush hour traffic (via the drive through at McDonald's---and let me tell you, portion sizes in Oz are 1/2 of what they are in the US, for more money!) and got back in time for me to speak at the church in Neutral Bay. We had a great turn out for a sermon on the topic of justification and the uniqueness of Jesus. I will, Lord willing, post the video soon, and I thank Tur8inFan for linking to the audio of the presentation below.
Now I need to concentrate on the conference on the atonement this weekend, and hopefully stay healthy for the flight home on Tuesday. Evidently the flu is going around big time here in Brisbane, and the flight home, going East, will be far more difficult to adjust to than the trip over here. So don't expect much Wednesday through Friday of next week!


22:20:08 - Category: Misc - Link to this article -

Dr. James White on Justification and the Uniqueness of Christ
08/19/2009 - Tur8infan
One of Dr. White's speaking engagements while in Australia was to give a talk on Justification and the Uniqueness of Jesus Christ. While I am told that a YouTube video may follow, you can get the audio now at the following link (link). That site has a handy embedded player. If, however, you'd like to just download the mp3s, the links are (part 1)(part 2).

Enjoy to your edification!

-TurretinFan


15:48:54 - Category: Reformed Apologetics - Link to this article -

Short Interview of Dr. White
08/19/2009 - Tur8infan
Nathan Bingham at the website

Cal.vini.st

has interviewed Dr. James White. The interview is in two parts (first part) (second part). It's not a very long interview (12 questions and answers), but it covers a range of topics from the atonement to Australian food.

-TurretinFan


04:49:18 - Category: Resources - Link to this article -

Out of Tune with the Roman Magisterium?
08/18/2009 - Tur8infan
Mr. Shea has posted a still further response on the topic of Mary's birth pangs or lack thereof and the woman of Revelation 12 (link to Shea's post). Mr. Shea seems to think our arguments "flat-footed" and compares discussing this with us to discussing music appreciation with a deaf man. This flatfloot, however, is less interested in arresting Mr. Shea for playing such bad music, but for doing so without the proper license.

Mr. Shea characterizes his previous arguments with respect to Mary's birth pangs and Rome's teaching or not on that subject as follows: "the whole point is that Rome acknowledges this opinion, but does not commit us to it." Here, however, the flatfoot in one thinks to investigate. Does Rome merely acknowledge the opinion or actually teach it? Are we tone deaf, or is Mr. Shea out of tune with his magisterium?

The Catechism of Trent, most recently (that I could find) promulgated by the encyclical

In Dominico Agro

, on June 14, 1761, by pope Clement XIII included the following paragraph:
The Virgin Mother we may also compare to Eve, making the second Eve, that is, Mary, correspond to the first, as we have already shown that the second Adam, that is, Christ, corresponds to the first Adam. By believing the serpent, Eve brought malediction and death on mankind, and Mary, by believing the Angel, became the instrument of The divine goodness in bringing life and benediction to the human race. From Eve we are born children of wrath; from Mary we have received Jesus Christ, and through Him are regenerated children of grace. To Eve it was said: In sorrow shalt thou bring forth children. Mary was exempt from this law, for preserving her virginal integrity inviolate she brought forth Jesus the Son of God without experiencing, as we have already said, any sense of pain.
Notice how Clement XIII's catechism not only makes the connection that Mr. Shea previously attempted to criticize ("By the logic of this argument, it would also be possible to indict Jesus as a sinner since he suffered, toiled, sweated, and died, just like Adam (cf. Gen. 3:17-19)."), namely that because the sufferings were part of the curse, therefore, Mary didn't suffer them. So, the tones of Mr. Shea's song seem to be a bit off, if we're permitted to use the official teachings of his church as our tuning fork for what constitutes Roman Catholicism - after all, they are the licensed magisterium, but I don't think he can claim that same privilege.

In fact, and germane to our discussion, this paragraph it is not just from any old catechism, but from an official catechism. You will recall earlier that Mr. Shea built his argument that Rome doesn't teach the view on the grounds that: "But as the carefully worded language of the Catechism (quoted in the combox) makes clear, the Church doesn't go to the mat on this question." By Mr. Shea's apparent reasoning, Clement XIII's Rome did "go to the mat" on this question, whether or not the ambiguous wording of the more recent 1980's catechism does. Yet Mr. Shea seems insistent on relying on the silence of the current catechism on this particular issue.

Even in his latest post, Mr. Shea writes:
Note what is not demanded here. There is no clause saying "The faithful must, on pain of excommunication, believe and profess that Mary suffered no birth pangs." So it's rather a stretch to say "Rome teaches" this. In fact, Rome acknowledges it as a very common opinion and it is certainly something many great Catholics have held.
This kind of comment simply shows how out of touch Mr. Shea is with the life, discipline, and history of his own church. As Clement XIII explained regarding the Catechism of Trent:
The popes clearly understood this. They devoted all their efforts not only to cut short with the sword of anathema the poisonous buds of growing error, but also to cut away certain developing ideas which either could prevent the Christian people unnecessarily from bearing a greater fruit of faith or could harm the minds of the faithful by their proximity to error. So the Council of Trent condemned those heresies which tried at that time to dim the light of the Church and which led Catholic truth into a clearer light as if the cloud of errors had been dispersed. As our predecessors understood that that holy meeting of the universal Church was so prudent in judgment and so moderate that it abstained from condemning ideas which authorities among Church scholars supported, they wanted another work prepared with the agreement of that holy council which would cover the entire teaching which the faithful should know and which would be far removed from any error.
So, the purpose of the Tridentine catechism was to be "another work prepared with the agreement of that holy council which would cover the entire teaching which the faithful should know and which would be far removed from any error." In fact, according to Clement XIII, the catechism was drawn up in a minimalist way: "they proposed that only what is necessary and very useful for salvation be clearly and plainly explained in the Roman Catechism and communicated to the faithful."

Is the miraculous/painless birth something to which denial has been penalized with an anathema? I'm not aware of any such promulgation. Does that mean Rome has not explicitly taught that view and even grouped it as being a matter that is "necessary and very useful for salvation"? But Mr. Shea thinks that he's free to accept it or not accept it: cafeteria-style Roman Catholicism at its most polemic (How polemic is his cafeteria position? he compares the view of Mary's birth of Jesus being painless to geocentrism and the idea that Jews are accursed).

Mr. Shea claims: "In similar ways, the Catholic Church has had all sorts of schools of opinion on all manner of subjects, while the Magisterium has refrained, sometimes for centuries, from plumping in favor or one or the other." I don't know about you, but to me putting something in a catechism and saying in an official papal encyclical that the catechism only has matters that are "necessary and very useful to salvation" sounds like "the Magisterium" taking sides on the matter. As Clement XIII points out, after all, the Roman Catechism (as it was then called) was actually the product of Pius V (pope from January, 17, 1504 – May 1, 1572).

Moreover, as I pointed out in my previous post, Mr. Shea has yet to show us someone who holds to "in partu" virginity of Mary and yet asserts that Mary had birth pangs. This is not like the Thomist / Molinist controversy in which the popes simply avoided taking sides and eventually permitted both views to be maintained. Despite Mr. Shea's lack of assistance, I've looked diligently for another side to this supposed controversy. The closest one finds is Ludwig Ott (Ott's quotation can be found on the version at my own blog. I've omitted it here, in view of its anatomically explicit nature - link to the version at my personal blog). Ott himself doesn't come out and advocate a lack of physical integrity in Mary, but he does criticize the physical integrity

in partu

position on the basis of (of all things) Scripture. He ends up expressing uncertainty over whether the Fathers were "attest[ing] a truth of Revelation" or "wrongly interpret[ing] a truth of Revelation" based on "an inadequate natural scientific point of view." That kind of agnosticism over the issue is far to the "other side" as I was able to locate from any kind of authority in Roman Catholic theology. Of course, the body of Roman Catholic literature is enormous, and I may have overlooked something.

Mr. Shea eventually ends up consenting as well, if somewhat grudgingly. He states: "None of that is to say that it is wrong to think Mary suffered no birth pangs. I think the patristic logic is sense," although he goes on to insist that since there is no anathema "that's a matter of liberty, not of 'Rome teaches'."

Finally, Mr. Shea gets to what he views as the argument. He wants to interpret the birth pangs of the Revelation 12 woman as not being literal birth pangs but some kind of psychological pains such as those experienced by Mary when Jesus was crucified.

While that might seem like an escape, it undermines the identification of Mary with the Revelation 12 woman. After all, the main reason to identify Mary with the Revelation 12 woman is the fact that the woman there gives birth to a man child. In other words, one has to interpret that giving birth literally in order to connect Mary to the Revelation 12 woman. Then to turn around and make the travails non-literal seems arbitrary at best. Finally, to make them the psychological pain Mary experienced when Jesus was crucified ignores the temporal sequence found in Revelation 12, and further demonstrates the arbitrary nature of the association between Mary and the woman of Revelation 12.

Mr. Shea might think that having to defend his position is "like arguing about music appreciation with a deaf man" and call our arguments "flat-footed," but that flat platform apparently leads to sure-footed stability of consistent explanation and a knack for detective work in tracking down what Rome actually teaches. Likewise, while we may be deaf to the sirens of Rome (though it seems to be Mr. Shea who is not quite in tune with Rome's orchestra), we lack the inner ear problems that result in the wobbly (and eventually toppling) arguments trying to link Mary and the Revelation 12 woman.

-TurretinFan


10:14:37 - Category: Roman Catholicism - Link to this article -

A Guidance for Humanity: The New Testament or the Qur'an?
08/18/2009 - James White
06:30:00 - Category: Islam - Link to this article -

Calvin and Servetus Revisited
08/18/2009 - James Swan
A recent letter asks:

Do you know if Calvin really wanted Servetus put to death? I know he wrote he wouldn't stop it, if he were put to death. I know the two often corresponded, until Calvin lost patience. But a Reformed guy told me, last summer, that when Servetus wrote he wanted to come to Geneva, Calvin tried to discourage him? And that when he did get arrested, and sentenced to burn alive at the stake, Calvin tried to get the sentence mitigated to the quicker and more humane decapitation?

A few months back Dr. White provided a very helpful overview on this issue on the Dividing Line. I extracted the 20 minute section on Calvin and Servetus as an MP3 clip. If you're engaging in dialogue with someone bringing up Servetus, simply link them to this MP3 clip and ask them to at least listen to it before further exchanges.

If you're in discussion on this, also take a look at the Banner of Truth's short concise article on Calvin and Servetus. The article outlines three different approaches taken by those who use Servetus as an argument against Calvin and Calvinism. I find this useful as a means of formulating a response. The article states:

It is very common to hear the remark, "What about Servetus?" or, "Who burned Servetus?" There are three kinds of persons who thus flippantly ask a question of this nature. First, the Roman Catholics, who may judge it to be an unanswerable taunt to a Protestant. Second, those who are not in accord with the great doctrines of grace, as taught by Paul and Calvin, and embraced and loved by thousands still. Then there is a third kind of persons who can only be described as ill-informed. It is always desirable, and often useful, to really know something of what one professes to know.

I shall narrow the inquiry at the outset by saying that all Roman Catholics are "out of court." They burn heretics on principle, avowedly. This is openly taught by them; it is in the margin of their Bible; and it is even their boast that they do so. And, moreover, they condemned Servetus to be burned.

Those who misunderstand or misrepresent the doctrines of grace call for pity more than blame when they charge the death of Servetus upon those views of divine truth known as Calvinistic. Perhaps a little instruction would be of great value to such. It is very desirable to have clear ideas of what it is we are trying to understand. In most disputes this would make a clear pathway for thought and argument. Most controversies are more about terms than principles.

The third sort of persons are plainly incompetent to take up this case, for the simple reason that they know nothing whatever about it. Pressed for their reasons, they have to confess that they never at any time read a line about the matter.

I've had my own encounters with those using the Servetus burning as a means of either discrediting the Reformation or Calvinism from all three above mentioned groups. A few years back I came across someone highlighting this old quote from freethinker Robert G. Ingersoll:

"Calvin was of a pallid, bloodless complexion, thin, sickly, irritable, gloomy, impatient, egotistic, tyrannical, heartless, and infamous. He was a strange compound of revengeful morality, malicious forgiveness, ferocious charity, egotistic humility, and a kind of hellish justice. In other words, he was as near like the "Sovereign God" of the "Institutes of the Christian Religion" as his health permitted."

There is of course, a much different John Calvin that one finds from historical research. Chris Arnzen's Iron Sharpens Iron has done a few interesting interviews (all available as free MP3 downloads) presenting quite a different image of John Calvin:

Nelson Kloosterman: John's Calvin's Teaching on Morality

Joel Beeke: The life and Ministry of John Calvin

Burk Parsons: John Calvin: A Heart for Devotion, Doctrine & Doxology

Dr Joseph Pipa: Calvin: The Preacher

Steven Lawson: "The Expository Genius Of John Calvin" (Part one)

Steven Lawson: "The Expository Genius Of John Calvin" (Part two)



03:13:49 - Category: Reformed Apologetics - Link to this article -

One Less Excuse to Learn Greek: It's Cheap
08/17/2009 - Alan Kurschner
My daughter is a biology major and will be a junior in college this fall. She just gave me the list of books she needs for class, and as usual, I was stunned. She gave me the titles and links for finding the cheapest prices for each book, prices that are for used books. Here are the basic textbooks:
Read the rest here...
HT: RD


10:17:36 - Category: Exegesis - Link to this article -

A Quick Report From Sydney
08/17/2009 - James White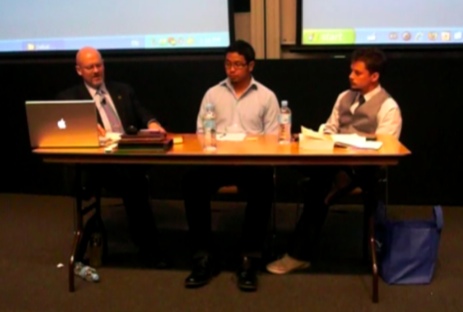 Just a quick note from Sydney via my BlackBerry. The debate was very well attended. A clear witness of the gospel was given. Thanks to all who prayed for this event. I'm currently loading the video from my little camera onto my Mac, and hope to post it on YouTube tomorrow evening (Tuesday morning US time). Still much work to do before heading to Brisbane on Thursday!



03:14:14 - Category: Misc - Link to this article -

The Sydney Atheists Visit Me on My First Night
08/16/2009 - James White
I would generally never schedule an event the same day as a trans-Pacific flight, but this time around I was to speak on "Why Otherwise Sane People Say They Actually Know Jesus" at St. John's Ashfield Anglican Church twelve hours after landing. Though I was feeling "OK," those who have traveled large distances know how you often feel "just half a bubble off," a little slow on the uptake, or as I describe it, "fuzzy brained." So I was just praying I'd be clear in my speech and hopefully encourage some of the brethren. Duncan Lockard, one of the two young university contacts who, along with David Ould, have arranged my time here in Sydney (Gerard O'Brien being the other), gave me a ride to the church. We talked with Andrew Katay, the senior minister before the service. Originally some discussion had taken place about taking some questions after my presentation, but that idea had been dropped, and I was just to give the evening sermon as a regular part of the normal service. So I was ready to do that when immediately before the start (I'd say within sixty seconds) Andrew informed me that a group from the Sydney Atheists were in attendance and that they wanted to ask questions.
So, during the opening music I re-arranged my presentation as best I could to shift it from "edification of believers only" to "that plus lay a foundation for talking to members of the Sydney Atheists who are in attendance." This is where being fuzzy brained does not help, as re-arranging sermon texts and points during music immediately before you speak is generally to be left to those who are clear of mind, to be sure. But, I made the switch, and once I opened it up for questions, the first, and last, came from the atheists down toward the front. The first was on how the Bible had been used (or abused) in the past to support various beliefs that we today reject, to which I responded, as I did in my debate with Tim Staples more than thirteen years ago, that the abuse of a sufficient source is not an argument against the sufficiency, or in this case, the inspiration, of said source. I emphasized the need for consistent exegesis based upon sola scriptura and tota scriptura. Then at the end another of the atheists, who was wearing an 'A-Theist' t-shirt, but who had been listening closely, asked about what I had said about man suppressing the knowledge of God (Romans 1:18-20). "What does this spiritual element look like, and how is it that even the most open minded skeptic can look at the same data you look at, and not see the evidence of God?" I focused upon the contradiction of the phrase "open minded skeptic," reminding him of the example I had used earlier of pots and dishes claiming they have no maker. I emphasized that if we are, in fact, the creations of God, the very idea of "open minded skeptic" is incoherent. I then discussed the fact that the spiritual element of man cannot be separated out from the rest of man's created nature. Why do some never see? I pointed out that regeneration is a gift of God's free grace, and that it cannot be demanded of God. I had to be rather brief, but it definitely made for an interesting evening.
I am uncertain how news of my visit made it to the Sydney Atheists, but after the service I was certainly encouraged to visit with a number of Australian brethren who all said the same thing: they listen to the Dividing Line and find it very edifying.
So in just a few hours I will be at Sydney University for the debate with Abdullah Kunde. I don't feel overly fuzzy brained this morning, so Lord willing a good nights rest will allow me to think clearly when the interaction begins.


15:22:48 - Category: Misc - Link to this article -

Greetings from Sydney!
08/15/2009 - James White
It is a beautiful 77 degrees here in Sydney right now, but where did Saturday go? Oh well, I'll get it back a week from Tuesday I suppose. In just a few hours I will be speaking on why sane people still believe in Jesus, which, given the secularism of Australia, seems an appropriate topic. I have gotten enough sleep, thankfully (5.5 solid hours on the plane, two more once I got here), so I should be fine.
Goodness things are expensive here! Even given the small difference in the Australian dollar and the US dollar, things add up quickly. I picked up half a gallon of milk to make some protein shakes to keep my food costs down, and just half a gallon was $6! Not sure how folks get by!
By the way, an unusual product recommendation for those who travel a good bit. I ran across a number of good reviews of the Jabra C820S noise-canceling headphones. I had been using ear buds, but they are hard to sleep in and don't do a real good job. I figured with this trip, and, Lord willing, London in February, it would be worth the investment, especially since they are much better priced than most of the other models, and the reviews were glowing. Well, when I get a chance, I will add my own glowing review! Very comfortable, and goodness, talk about quiet! One of the reasons I got that good 5.5 hours of solid sleep!
Tomorrow at noon I will be debating Abdullah Kunde at the University of Sydney. Please pray that a clear witness to the Gospel will be provided and that the Lord will glorify Himself in drawing sinners to Himself.
Also! I need to make sure folks are praying toward some great opportunities this fall, including a second debate with Dan Barker in the Portland area in September, and, as of just last week, Imam Shamsi Ali has agreed to debate "Jesus in the Bible and the Qur'an" in early November back in New York (exact date and location pending). I will be in Southern California at the end of October, and a few weeks earlier, ministering in Montana. We are working on a possible debate the first weekend in December in St. Louis, I'm teaching in San Francisco in January (GGBTS) and would love to arrange a debate up there before or after the class, and then praying that things will come together for another debates series in London in February!
Thanks to all who have helped to get me here, and please continue to pray for my health, for the ministry of the Word, for the support of the ministry (still some unmet needs on this trip!), for my family back home, and for the many opportunities coming up in the Fall!
21:58:41 - Category: Personal - Link to this article -

Dr. White's Itinerary in Sydney, Australia - UPDATE 2
08/15/2009 - Micah Burke
Dr. White's itinerary has been tentatively set with the following events and dates. I hope to update this article with contact information in the coming days.
8/20/09 Off to Brisbane!

20:36:00 - Category: Misc - Link to this article -

A Response on Rome's Blueprint for Anarchy
08/15/2009 - James Swan
Here's a response to my recent blog post, Reminding Patrick Madrid of Rome's Blueprints

"I am shocked that someone with the reputation as Swan prints something so idiotic. Its obvious his writing is geared to the sheep of protestantism unwilling to give any coherent thought to any subject. I just can't believe you people buy it. Its not different than when I watch all those people fawn over Obama as a savior without grasping the garbage coming out of his mouth. Here what you want, see what you want. Just so long as its anti catholic, your good."
I'm continually shocked as well. I really should submit to the fact that the Roman Catholic Church is infallible, and that she produces true unity among God's people. Sure Catholics disagree, but that's because Catholics have been told they have the right to disagree by a higher infallible authority. That makes disagreeing acceptable. Protestants don't have the right to disagree, because the Magisterium does not allow them to.

Seriously though, the amount of denial that some Roman Catholics will put forth rather than admit the obvious is amazing. Recall in my article I cited Patrick Madrid stating, "There is confusion reigning among Protestantism, all of them claiming to go by the Bible alone and none of them being able to meet entirely on what the Bible means." Yet, what do we find in Roman Catholicism? Maybe a small handful of verses with an infallible interpretation, if even that? Some Catholic theologians even deny the Church has defined the literal sense of any single passage.

And do those infallibly defined verses even matter? A few months back I documented Tim Staples saying:


"For 1500 years, the Church always understood that nobody has the authority... just as Saint Peter tells us...of private interpretation.... to think that you or I can run around and interpret the Bible however we want and start our own church and that sorta thing that we see in Protestantism... that is completely alien to the Christian Church for the first 1500 years of the Christian era..."


And then also stating, "There is a lot of freedom with regard to the interpretation of Scripture," and also affirming that even the verses infallibly defined by the Roman Catholic Church "are left open to other interpretations as long as you don't deny that which has been infallibly interpreted."

Tim's comment shows Catholic claims to infallible interpretation are chimerical. For all the claims to interpretive certainty, they typically can't point to an established authoritative interpretation of any verse. They themselves then provide their own interpretations of Scripture.

Madrid's "blueprint for anarchy" argument is false. When applied to Romanism, one does not find the goods claimed. The argument is put forth as a diversion to Rome's authority claims. If a Catholic apologist can keep you busy putting out fires elsewhere, the claim of infallibility and certainty are never challenged. That is, they can't cogently defend a positive presentation of their own position.



10:12:31 - Category: Roman Catholicism - Link to this article -

Do You Need To Catch Up on Islam?
08/15/2009 - James Swan


For those of you who need to catch up on issues related to Islam, Chris Arnzen's Iron Sharpens Iron radio program has done a number of relevant interviews. All the links below are available as free MP3 downloads. Many of the shows outline the basic issues, others go in-depth.

Violent Teachings of Islam and the Peaceful Teachings of Christianity

Thabiti Anyabwile: The Testimony Of a Muslim Convert To Christianity

Nabeel Qureshi & David Wood: "Converting from Islam to Christianity"

David Wood: "Muslims & Morality"

Bill Malick & David Wood: Reaching Muslims with The Gospel of Christ

Tom Trento: The Dangers of Radical Islam

Daniel Raha: "Testimony of a Former Muslim"

David Dykstra: "Yearning To Breathe Free? Thoughts On Immigration, Islam & Freedom "

Dr. Steven Tsoukalas: "The Nation Of Islam: Understanding the Black Muslims"

David Wood: Review of the Dearborn Arab Fesitval

Steve Camp: "Peace At Any Price: Ecumenism Gone Mad" (Part One)

David Wood: "Peace At Any Price: Ecumenism Gone Mad" (Part Two)

James White: Review of "The Bible & The Qur'an" A Muslim-Christian Dialogue

James White: Pre-Islam Debate Comments

James White & Imam Shamsi Ali: "Muslims & Christians In The 21st Century: Our Need To Understand One Another"

Hamza Abdul Malik & David Wood: Qur'an Only Muslims: Muslims at Odds with the Majority of those Professing Islam (Part 1)

Hamza Abdul Malik & David Wood: Qur'an Only Muslims: Muslims at Odds with the Majority of those Professing Islam (Part 2)

Hamza Abdul Malik & David Wood: Qur'an Only Muslims: Muslims at Odds with the Majority of those Professing Islam (Part 3)

James White: Islam and the Qur'an

David Wood: Recent Islam Debates

David Wood: An Overview Of 4 Upcoming Muslim-Christian Debates

David Wood: Muslim & Christian Apologetics Compared & Contrasted

Muslim vs Christian Debate: Bassam Zawadi vs David Wood (PART 1)

Muslim vs Christian Debate: Bassam Zawadi vs David Wood (PART 2)

David Wood: "An Assessment Of The Muslim vs Christian Debate With Bassam Zawadi"

James White: Islam (Part 1)

James White: Islam (Part 2)

James White: Islam (Part 3)

James White: "Islam Debate Overview"


08:28:43 - Category: Islam - Link to this article -

Thursday's (8/13/09) Eclectic Dividing Line
08/14/2009 - Micah Burke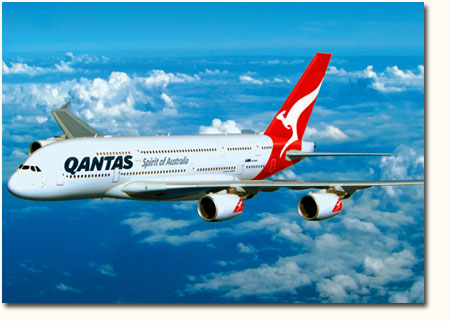 Lot's of callers and important in-studio guests on this Thursday edition of the Dividing Line. Here's the link to the free edition.

You can also subscribe to the podcast using iTunes with this link.

Please keep in mind that Dr. White is now traveling in Australia, his itinerary for the first portion can be found here. Pray for his ministry 'down under', that God will strengthen him physically and provide him relief of jet-lag as well as open hearts and ears to the message of God's sovereign grace.

(Photo credit, Qantas Airlines) ...
[Click Here to Continue Reading]


20:57:13 - Category: Misc - Link to this article -

Protoevangelium of James: a Question of Sources
08/14/2009 - Tur8infan
Opinions regarding: Protoevangelium of James:
Aquinas: "apocryphal ravings" (Summa Theologia, Third Part, Question 35, Article 9, Reply to Objection 3)(source)
Jan Wakelin, Director of Radio for Catholic Answers, in response to the question "How do we know that the Protoevangelium of James is credible?": "We don't." (source)
[Pseudo?]-Pope Gelasius I, bishop of Rome 492–496, lists it among "The remaining writings which have been compiled or been recognised by heretics or schismatics the Catholic and Apostolic Roman Church does not in any way receive; of these we have thought it right to cite below a few which have been handed down and which are to be avoided by catholics:" - Gelasian Decree, Chapter 5 (source)(attesting authenticity of chapter 5)(negative review)

By way of contrast, it is used as authority on the following topics by Roman Catholic apologists and authors: And frankly, we could go on and on. I've picked on the Catholic Answers team because they are one of the more well-known groups.

Why would Roman Catholic authors use apocryphal ravings whose credibility they cannot confirm and which works have been condemned (apparently) by a pope of their church? There are two obvious explanations: (1) many Roman Catholic apologists have only a passing knowledge of history and the fathers, and (2) some Roman Catholic apologists simply don't care: if it seems to support Rome's position, it is used. In some cases, there is a third reason, which is that it is heretical works like the

Protoevangelium of James

from which, as an historical matter, were the true sources of the Roman Catholic doctrines and beliefs.

-TurretinFan


01:00:00 - Category: Roman Catholicism - Link to this article -

Rome Teaches? Is Shea Sure?
08/13/2009 - Tur8infan
Mr. Shea seems to think that because Rome's teaching on the painlessness of Mary's birth is not explicit in the Catechism of the Catholic Church, it's not one of Rome's teachings (link). To put that issue to bed, let's provide him with that teaching from a bishop of Rome. Sorry it's not Benedict XVI or John Paul II, but there were bishops of Rome before them.

Pope Alexander III (1169) wrote: "Mary conceived without shame, gave birth without pain, and has departed from earth without undergoing the corruption of the tomb, thus proving - according to the word of the angel - that she was full of grace and nothing less." (Translation by Joseph Duhr, S.J.)(Latin taken from Denzinger: "(Maria) concepit nempe sine pudore, peperit sine dolore, et hinc migravit sine corruptione, iuxta verbum angeli, immo Dei per angelum, ut plena, non semiplena, gratiae esse probaretur ... ." as reported in Denzinger-Schoenmetzer, 1963, at item 748).

That really ought to be enough to shut Shea up about whether or not the teaching is a Roman teaching, whether or not the teaching made it into the "Catechism of the Catholic Church." That document, after all and massive as it is, is not an exhaustive work. But perhaps we should show what else makes this a teaching of Rome.

We already pointed out that Aquinas taught that Jesus birth did not cause Mary pain. Mr. Shea chooses to misrepresent this evidence as "because everything Aquinas ever said is Roman Catholic doctrine" (despite the fact that we repeatedly point out how Aquinas differs from Rome on things like the Immaculate Conception and Sola Scriptura, even while not being fully Reformed in his view of the bishop or Rome, plenary councils, or the life of Mary).

Worse than the misrepresentation, though, is Mr. Shea's attempt to dodge Aquinas' reasoning: Aquinas reasoned that Mary didn't have birth pains because she didn't give birth through the birth canal, because she remained a virgin even despite the birth of Christ. Mr. Shea seems afraid to address what Aquinas' reasoning is (it's, of course, not for me to say whether Aquinas knows more about what "Catholic" theology is than Mr. Shea, but I think Aquinas is a better known and respected theologian).

Mr. Shea appeals vaguely to the "Catholic Catechism," but fails to make clear to his readers that the "Catholic Catechism" confirms this premise on which Aquinas' argument is made. Specifically:
The deepening of faith in the virginal motherhood led the Church to confess Mary's real and perpetual virginity even in the act of giving birth to the Son of God made man. In fact, Christ's birth "did not diminish his mother's virginal integrity but sanctified it." And so the liturgy of the Church celebrates Mary as Aeiparthenos, the "Ever-virgin".
- CCC 499 (footnotes omitted)

Mr. Shea tries to characterize the Roman teaching that Mary did not suffer during childbirth in this way:
A broad tradition has always existed in Catholic circles which holds that our Lady experienced no labor pains. One can see the tradition reflected in sundry sources and attested by luminaries like St. Thomas. It is certainly generally regarded as a pious opinion and is certain compatible with the Church's dogmatic teaching.
As to the "always," of course Mr. Shea is being anachronistic. The concept of the perpetual virginity, and its extreme form with respect to Jesus not using the birth canal, were developments. The doctrine of Jesus' birth being painless for Mary is a further development based on those. It's not something that has "always" been around, although we can trace it back quite a few centuries.

Nevertheless, despite the ancient lineage and broad acceptance of this view, Mr. Shea tries to dismiss this view as not being something that Rome teaches because, "But as the carefully worded language of the Catechism (quoted in the combox) makes clear, the Church doesn't go to the mat on this question."

Of course, the Catechism (as see above) actually makes it quite explicit that Mary's virginity was not affected by the birth of Jesus. It just doesn't come out and say "and she didn't, therefore, suffer birth pangs." Besides that, of course, the Catechism isn't an exhaustive list of everything Rome has ever taught about everything and on every subject. I'd love to see Mr. Shea prove to us his unspoken premise that "if it's not in the Catechism it's not something that Rome teaches."

One wonders, though, why Mr. Shea doesn't think that the teachings of Pope Alexander III and Thomas Aquinas are teachings of Rome. Does he find fault with Aquinas' explanation? Aquinas argues his position from a premise that is a teaching that made its way into the Catechism.

But let's look at it the other way. Mr. Shea wants to think of this as just a "broad tradition" and not something that Rome actually teaches. Here's a relatively simple request: show us who teaches that Mary's virginity was not destroyed by Christ's birth but rejects Alexander III's and Aquinas' view that she did not suffer in childbirth.

I'd love to hear from Shea who he thinks opposes the opinion of John of Damascus who said:
For He who was of the Father, yet without mother, was born of woman without a father's co-operation. And so far as He was born of woman, His birth was in accordance with the laws of parturition, while so far as He had no father, His birth was above the nature of generation: and in that it was at the usual time (for He was born on the completion of the ninth month when the tenth was just beginning), His birth was in accordance with the laws of parturition, while in that it was painless it was above the laws of generation. For, as pleasure did not precede it, pain did not follow it, according to the prophet who says, Before she travailed, she brought forth, and again, before her pain came she was delivered of a man-child [Is. lxvi. 7.].
- John of Damascus, An Exact Exposition of the Orthodox Faith, Book 4, Chapter 14

That's an even different argument (than Aquinas' argument) for the same result. What argument from tradition can Mr. Shea bring forth? How does Mr. Shea conclude that the painless birth of Christ is not one of Rome's teachings?

How does Mr. Shea know what Rome teaches?

That's the question that should be troubling Mr. Shea and his readers. It's nice to act as though the Catechism were an infallible canon of Rome's teachings, but it doesn't make that claim for itself. Mr. Shea likes the way that the current CCC words things, but the Catechism of the Council of Trent put it this way:
But as the Conception itself transcends the order of nature, so also the birth of our Lord presents to our contemplation nothing but what is divine.

Besides, what is admirable beyond the power of thoughts or words to express, He is born of His Mother without any diminution of her maternal virginity, just as He afterwards went forth from the sepulchre while it was closed and sealed, and entered the room in which His disciples were assembled, the doors being shut; or, not to depart from every-day examples, just as the rays of the sun penetrate without breaking or injuring in the least the solid substance of glass, so after a like but more exalted manner did Jesus Christ come forth from His mother's womb without injury to her maternal virginity. This immaculate and perpetual virginity forms, therefore, the just theme of our eulogy. Such was the work of the Holy Ghost, who at the Conception and birth of the Son so favoured the Virgin Mother as to impart to her fecundity while preserving inviolate her perpetual virginity.
- Catechism of the Council of Trent, on the Second Part of the Third Article of the Creed

So, yes. It is a teaching of Rome. Is it a defined dogma? No. Neither is everything that is found in the Catechism. Yet still it is a teaching. In fact, on this particular point, Mr. Shea has been unable to point us to any authority within Roman Catholicism that would suggest otherwise. Where are these Roman Catholic teachers who claim that Mary gave birth the normal way, or that she suffered birth pains in any way. Who are these teachers who disagree with Aquinas and John of Damascus?

Oh? Mr. Shea doesn't know? He can't find them? What a surprise! It's just like the problem that Irenaeus faced. We confront them with Scripture, they turn to tradition, and when we confront them with tradition they reject it as well. And this is even a bit worse, for the tradition I'm citing to Mr. Shea is not the apostolic tradition, not tradition properly derived from Scripture, but the tradition on which his sect is built!

-TurretinFan

P.S. I notice that Mr. Shea seems interested to run to his fall-back position of allegorizing the travail of the Revelation 12 woman. Its very easy to use ad hoc allegorizations (Shea writes sarcastically: "Only a fool could see in the image of birth pangs an image of the anguish Mary endured watching her Son die as he brought the kingdom to birth in his passion.") but it is quite another thing to justify those from the text (totally impossible in the case of Revelation 12, which places the travails before the birth of the child). Sarcasm is something Shea is quite good at, and he's demonstrated that for us. Now, let's see if he can be as skillful at exposition either of Scripture or tradition.


15:52:17 - Category: Roman Catholicism - Link to this article -

Reminding Patrick Madrid of Rome's Blueprints
08/13/2009 - James Swan
As far as I know, it was Patrick Madrid who popularized the description "blueprint for anarchy" in describing sola scriptura. Recently, Madrid posted Techno Apologetics: The "Sola Scriptura" Baptists-Can't-Dance Mix. He includes a mocking video against Dr. White. He also links to his oft-refuted article,The White Man's Burden. Yes, it's professional Catholic apologetics at its best, a dance mix video, and an article that was entirely dismantled by Dr. White.

In his recent blog article, Madrid states, "By the way, the 'Sola Scriptura is a blueprint for anarchy!' line that Mr. White quotes contemptuously in this montage (actually, I think he may have quoted it contemptuously in our 1993 Sola Scriptura debate in Chula Vista, CA) is something I have been saying for years." Contemptuously? The audio recording speaks for itself as to who responded and interacted politely, and who did not. It was actually Mr. Madrid in the 1993 sola scriptura debate who said in closing,

There is confusion reigning among Protestantism, all of them claiming to go by the Bible alone and none of them being able to meet entirely on what the Bible means. Now Jesus, pardon me, Paul said in I Corinthians 1:10, "I appeal to you, brothers, in the name of our Lord Jesus Christ, that all of you agree with one another so that there may be no divisions among you and that you may be perfectly united in mind and thought." Sola scriptura has been a blueprint for anarchy, folks. Just trace the historical record back to the time of the Reformation and look at all the competing sects that have arisen.

Remember, if the argument you're using works just as well against your own position, it's best not to use that argument. Over on my own blog, I have my own occasional feature called, Blueprint for Anarchy. What I've been doing is simply keeping track of all the times I come across Rome's zealous defenders disagreeing with each other, or pointing out the lack of clarity within Roman Catholicism as well as the confusion.

Robert Sungenis recently stated Rome's scholars are worse than Protestant liberals. Jimmy Akin recently chastised the interpretation of his priest saying, "This isn't exegetical rocket science." Steve Ray had some similar problems with a priest and concludes the church is "Always reforming, always in need of reform." Mark Shea accuses Robert Sungenis of lying. Sungenis says Scott Hahn misunderstands of the whole issue of justification. Over on the Catholic Answers forum, they recently had a heated discussion as to whether Scott Hahn teaches "prima scriptura." Tim Staples says he went to a mass in which the priest led the church in "the wave." Jimmy Akin says you can pray to whoever you want to, even if they aren't saints. Art Sippo says Mary should be Co-Redemptrix and Mediatrix of all Graces. Patrick Madrid disagreed with him. Karl Keating states, "Many Catholics are confused because some priests tell them contracepting is immoral, while others tell them the practice is morally neutral; some priests speak as though Mary had only one child, while others imply that she was the mother of the 'brethren of the Lord', some priests correctly explain the meaning of the Real Presence, while others refer to the Eucharist as only a symbol. Priests are authority figures, and lay people expect them to know and teach the faith accurately- not a safe assumption nowadays." Jim Burnham stated on Catholic Answers that Seventy percent of Roman Catholics do not understand the Eucharist.

I could go on and on. I didn't even mention any of my "We Have Apostolic Tradition"- The Unofficial Catholic Apologist Commentary " posts. In those posts, you can see that Catholic apologists disagree with each other when they interpret the Bible. Then there are the big issues, like evolution. If you want to see diversity of opinion, simply try and nail down a Catholic apologist or a Catholic theologian on it. You would think Catholic theologians could at least be unified on Luther and the Reformation. Some say Luther was sent by Satan, others think he wasn't such a bad guy.

Shall we conclude that an infallible interpreter + infallible tradition + infallible scripture = harmony? The facts speak for themselves. I've got to believe by this point that Mr. Madrid is aware that this is a false argument. The misuse of a sufficient source does not negate the clarity of that sufficient source. If he wants to argue differences among Protestants means anarchy, he should be willing to first clean up his own house before pointing any fingers, or posting dance mix videos.



00:01:00 - Category: Roman Catholicism - Link to this article -

Mark Shea and the Revelation 12 Woman
08/12/2009 - Tur8infan
Over at his own blog, Mr. Shea has provided comments on what he calls: "For My Money, One of the Weakest Arguments Against the Immaculate Conception" (link). One of the reasons its such a weak argument against the immaculate conception is that it's not actually an argument against the immaculate conception. Someone with average reading skills will quickly spot this fact when reading the argument:
I have always understood that the woman of Revelation to be the Blessed Mother. I was discussing the Immaculate Conception with a Baptist co-worker, specifically how she had no pain during child birth; he replied that if that was the case that she couldn't be the woman of Revelation as "she cried travailing in birth, and was in pain to be delivered."
Yes, this is an argument that came up during a discussion of the immaculate conception, but it is not actually against the immaculate conception, at least not in any direct way.

Instead, the argument is an argument against Rome's attempt to connect their conception of Mary, the mother of Jesus, with the woman of Revelation 12. They want to connect her with the woman of Revelation 12 because of this:

Revelation 12:1 And there appeared a great wonder in heaven; a woman clothed with the sun, and the moon under her feet, and upon her head a crown of twelve stars:

Doesn't that sound grand? And Mary, in Roman Catholic theology, has a very grand place. In fact, they use as an excuse for crowning Mary (compare this discussion of the impropriety of crowning Mary) the idea that Mary is the woman of Revelation 12. But is that so?

One approach we could take is to see whether anyone in the early church believed that Mary was the woman of Revelation 12. However, when we do so, we discover that the unanimous opinion of the early church was not that this was about Mary, but that the woman in Revelation 12 signified the church (as demonstrated here).

Another approach is to make an internal critique of modern Roman Catholic theology. That critique accepts, for the sake of the argument, Rome's teachings about Mary and then asks whether they are contradictory:

1) On the one hand, Rome teaches that Mary did not suffer birth pangs with Jesus; and
2) On the other hand, Rome teaches that Mary was the woman of Revelation 12, but
3) The woman of Revelation 12 did suffer birth pangs, and consequently
4) Rome's theology is self-contradictory.

What is Mr. Shea's response to this internal critique? It is very flowery but flawed. Wherein lie the flaws?

First, Mr. Shea changes the argument a bit. Mr. Shea presents the argument as though the person criticizing Rome's doctrine is saying that because the birth pangs are part of the curse for sin, Mary couldn't have had them.

Mr. Shea then responds to this argument by stating: "By the logic of this argument, it would also be possible to indict Jesus as a sinner since he suffered, toiled, sweated, and died, just like Adam (cf. Gen. 3:17-19)." Two things must be distinguished here, however. Jesus suffered, toiled, sweated, and died, just like Adam because Jesus was bearing the sins of his people. Jesus is our mediator. Mary is not. No one's sins are imputed to Mary: the sins of the elect were imputed to Jesus. Thus, there is a reason consistent with divine justice for Jesus to labor under the curse: there is not a reason consistent with divine justice for Mary likewise to do so, unless Mary was a sinner. And that, of course, is the real reason why she suffered and died.

As Augustine put it:
For to speak more briefly, Mary who was of Adam died for sin, Adam died for sin, and the Flesh of the Lord which was of Mary died to put away sin.
- Augustine, on Psalm 34:13

Mr. Shea's argument, though, makes it sound as though he is unaware of the Roman view that Mary did not suffer pain in giving birth to Christ. This view does not come from the view of the immaculate conception, but from the view of the perpetual virginity (in its most extreme form). Aquinas (who did not accept the immaculate conception) affirmed the perpetual virginity and argued that Mary must not have suffered for several reasons, among which:
But the mother's pains in childbirth did not concern Christ, who came to atone for our sins. And therefore there was no need for His Mother to suffer in giving birth.
- Aquinas, Summa Theologia, Third Part, Question 35, Article 8, Response to Objection 2

But most of all, for Aquinas, it was the idea that Jesus came out some other way than through the birth canal that proved that Mary did not suffer at Christ's birth. It wasn't based on her being sinless, or not suffering the corruptions and curses brought on by the fall. Instead, it was based on her remaining a virgin (as I discuss at greater length here).

Mr. Shea doesn't seem to get it, though. At one point in his discussion he seems to recognize the fact that this is an internal critique, but then he uses the argument:
It's like saying, "Okay! I grant that Mary is the Cosmic Queen of the Universe, crowned with twelve stars, clothed with the majesty of the sun, and treading the moon under her feet with the awesome glory that God has bestowed upon her! But what's this? Is that a thread I spy hanging loose on her garments that outshine the sun?"
Sorry, Mr. Shea, but it's not like that. No one is criticizing Mary - they're pointing out the inconsistencies of your doctrine. It's rather more like saying, "Okay! I grant (

for the sake of the argument

) that Mary is the Cosmic Queen of the Universe, crowned with twelve stars, clothed with the majesty of the sun, and treading the moon under her feet with the awesome glory that God has bestowed upon her! But what's this? This Mary is not the Mary that your church worships, because this one had birthpangs, while yours did not." See the difference?

Mr. Shea wraps things up with what he seems to think is a bolstering argument:
It's a very silly argument, particularly since the language used by Revelation is so close to the imagery of the "birth pangs of the kingdom" (Matt. 24:8) used by her Son and can easily be taken to refer to the "sword" that pierced her soul at the Passion, not to physical labor pains.
Here's the problem, though. Practically the only reason anyone would link the Revelation 12 woman to Mary in the first place is that she gives birth to a man child. But if the birth pangs are to be allegorized into something else, why wouldn't we allegorize the birth into something else? This attempt is transparently the sort of selective allegorization that Mr. Camping is so fond of. It lets a desired outcome dictate what gets taken literally and what gets taken figuratively. Never mind that the birth pangs in the text happen before the child's birth - since that doesn't fit the outcome that Mr. Shea wants, he just ignores it.

The weakest argument against the immaculate conception? Hardly. Yet it was a very weak rebuttal to an argument that demonstrates the internal inconsistencies of the Roman Catholic religion.

-TurretinFan


17:33:06 - Category: Roman Catholicism - Link to this article -

And So They Trudge on in Defense of Mother Church
08/12/2009 - James White
I could never be a Roman Catholic apologist. It is just not in me to know that my arguments have been shredded repeatedly and yet to continue on repeating them, relying the whole time on the bare hope that the people I'm talking to just don't care enough to look closely enough to know I'm selling them used and expired goods. I don't know how they do it, but with just a few exceptions, the most popular of their lot act as if the only people responding to their claims are Jack Chick and the late Alberto Rivera, and as long as those arguments have been debunked, well, their work is done!
Mark Shea is one of those Roman Catholic apologists who seems to think that Rome's position is bettered when it is defended by nastiness and harsh language. His response to my documentation of errors on his part a few weeks ago only demonstrates once again the nature of Rome's defenders in our day. Today he gave a great example of "how to not really answer an objection but how to pretend you did anyway" argumentation in a blog article titled "For My Money, One of the Weakest Arguments Against the Immaculate Conception." He attempts to address a rather simple observation: Rome teaches that Mary was protected from the stain of original sin through a preemptive application of the merits of Christ. Of course, the fact that not rational person could ever derive such a concept from the pages of Scripture is pretty much a given. That's why most of Rome's serious theologians view such dogma as "development" over time, or assign it to the realm of "apostolic tradition" that did not leave the slightest evidence of its existence in the canon of Scripture or in the first generations of Christian writings. That way they can simply dismiss all the counter evidence found even in the patristic writings, string together quotes from here and there, and voila! a dogma for all! In any case, if Mary was, in fact, protected from the stain of original sin, as Rome dogmatically defined more than a millennium and a half after the fact, then why would she have pain in childbirth, since, obviously, that is part of the curse itself (Genesis 3:16)?
Now, the argument is but one of many to be raised against Rome's abuse of the apocalyptic imagery of Revelation 12. But it is a perfectly valid issue to raise, since it is Rome, not the objector, who is forcing the imagery to "walk on all fours" and to serve as one of the few texts the Roman Catholics can use as support of its clearly unbiblical complex of Marian dogmas. Shea quotes from his three volume set of books in response to this, and in so doing shows us again just how viciously circular an authoritarian system like Romanism can be. Having built up a dogma out of fairy dust, Shea has the audacity to talk about arguments from "increasing(ly) frail evidence." Anyone defending the Marian dogmas should blush to use such phraseology, but Shea is not daunted by such things as consistency and truthfulness. He writes,

Even to me, who had deeply assumed there was something in Scripture contradicting the Immaculate Conception, this was an exceedingly weak claim. By the logic of this argument, it would also be possible to indict Jesus as a sinner since he suffered, toiled, sweated, and died, just like Adam (cf. Gen. 3:17-19).
Of course, Jesus did what He did voluntarily, while not under the curse, so as to redeem God's elect people. Is it Shea's argument that Mary, too, voluntarily suffered in childbirth for some hitherto unrevealed reason? This leads us again to consider the absurdity of the Roman position, for who can say with a straight face that the Mary of history, the faithful servant of the Lord recorded for us in but a few passages in sacred writ, actually believed, herself, the dogmas defined by Rome centuries and centuries later? When Mary speaks of God as her Savior in Luke 1:47, are we to seriously think that she had in mind Rome's complex of doctrines, so that what she really meant was, "I rejoice in God my Savior by the preemptive application of the merits of my Son whose mission I do not yet understand and really will not until the Spirit comes"? In the same way, are we to think the pure maiden of Israel voluntarily chose to suffer in giving birth for some...redemptive purpose, maybe, something related to her being co-redemptrix with Christ? I mean, once history, revelation, Scripture, logic, and rationality, have been thrown to the wind, why not start connecting all these things together for the fun of it? There is no end to where you can take such thinking!
So how is Shea's response relevant, once we realize that Christ entered into human flesh voluntarily and hence suffered, not as a result of being under the curse, but as a result of His choosing to bear the penalty of our sin in Himself as our Savior? But he continues on:

But more fundamentally, there's a peculiar tone-deafness to the argument. It's like saying, "Okay! I grant that Mary is the Cosmic Queen of the Universe, crowned with twelve stars, clothed with the majesty of the sun, and treading the moon under her feet with the awesome glory that God has bestowed upon her! But what's this? Is that a thread I spy hanging loose on her garments that outshine the sun?" It's a very silly argument, particularly since the language used by Revelation is so close to the imagery of the "birth pangs of the kingdom" (Matt. 24:8) used by her Son and can easily be taken to refer to the "sword" that pierced her soul at the Passion, not to physical labor pains.
Did you follow that? There are numerous reasons, biblically and historically, to reject Rome's later identification of Mary in this text. No one is saying, "Oh, I grant all that, but look at this one objection." It is part of a complex of problems Rome's eisegesis creates with the apocalyptic text. And if you want another example of the "context doesn't matter, Rome does" method of biblical manhandling (shades of Harold Camping!), the beginning of birth pangs in the destruction of Jerusalem is somehow related to this imagery in Revelation, so that the term "birth" becomes the valid means of connection? Ah, the glory of Rome's "interpretation" of the Bible. Of course, we have to point out: where has Rome actually infallibly interpreted the Matthew text? I'm still waiting for that official list of infallibly interpreted texts. Aren't you?
In the same batch of RSS feeds I ran across this note from Patrick Madrid. Now, you probably remember that we spent quite some time starting in September of last year on the Dividing Line going through both of my debates with Patrick, meticulously taking his arguments apart piece by piece. You know that Patrick has been informed of those programs. But do we see any advancement in Madrid's argumentation? Any recognition of a need to step up to the next level? Nothing. In fact, in looking back over my blog entries, I see that in 2005 he was making the same mistakes he continues to make in 2009. No advancement. No learning. No improvement. Just repeat the same ol' arguments over and over and over again.
Evidently, as long as Rome's pop apologists are looking only to satisfy a "core" constituency, they will continue to use the same tired, worn-out arguments. And yes, I know they say the same in reverse: the difference is, of course, that I play their arguments, in full, on my program, and interact with them. I invite them to call, to debate, to interact. They know my number. They don't call me. You don't hear them playing contextualized and full portions of my teachings or debates on their programs, do you? Why might that be? I think the answer is obvious.


16:13:15 - Category: Roman Catholicism - Link to this article -

Trip Down Under Looms Large!
08/12/2009 - James White
No, I have no intentions of trying to find a boomerang to bring back, though my daughter has requested I bring her something "cool." Unfortunately, her definition of cool, and mine, are...oh, about one generation apart. But I'll give it a shot.
In any case, I have my presentations put together, a pile of power adapters on my desk, and hopefully all the stuff I want to try to read on the plane (when I'm not trying to sleep to pass the 15 hours a little faster) loaded onto my Kindle (talk about the easiest way to carry stuff to read on an airplane!).
I would like to thank the folks who have helped with preparations through the Ministry Resource List and through donating to the travel fund. We are still pretty short on the travel fund side, however, so I thought I'd let our faithful supporters know that. One again, thank you for considering our work as part of your ministry of Christian stewardship.


15:07:28 - Category: Misc - Link to this article -

Today on The Dividing Line
08/11/2009 - James White
Today we started off talking about how Catholic Answers needs a staff of seventeen people to run their website security (eh?) so they need more donations, too! Sorry, something sounds a bit fishy. Then the phone calls started. The first was on the issue of eternal sonship vs. incarnational sonship, the second on the LDS concept of the Great Apostasy, and the last on the claim that Romans 5:18 refutes Calvinism. Here's the program.


18:30:57 - Category: The Dividing Line - Link to this article -

BibleJohn and the Blindness of Some Fundamentalists
08/10/2009 - James White
A while back a fellow showed up in our chat channel using the nick BibleJohn. From the beginning I felt he was a troll, that is, someone "trolling" to create controversy, someone not being honest with us about who he was or what he was up to. It seemed to me that his behavior and language was so caricatured that it was really artificial. No one could possibly be this narrow minded, so incapable of thinking outside his very narrow traditions! And though we tried, for quite some time, to reason with the man, eventually the inevitable happened, and I sent him packing (participation in our chat channel is not a universal human right: it is a privilege, one I can rescind at any point, and quickly, I might add).
What prompted his removal was the fact that he had ordered Norman Geisler's Chosen But Free, and, though he had not read "the other side," was singing its praises in channel. It seems a rather artificial way of providing offense, and after wasting a lot of time giving him the benefit of the doubt, I sent him packing. Within about half an hour, as I recall, I was directed to a "review" of The Potter's Freedom that he posted on Amazon. Now, realize, this is a man who has never read the book. But, he posted the review anyway. Another good reason to ignore Amazon reviews, as any of my books act as magnets to attract every kind of loony "review." In any case, many people pointed out that the man was just acting childish for having been banned from an IRC chat channel, but with folks like BibleJohn, reason isn't really high up there on the "things he's likely to respond to" list.
So today someone posted a link to the newest version of his "here is a review of a book I have never read and will never read because I'm a good IFB!" article, and I ran across this line:

1. If Limited Atonement was taught in the Bible then can you tell me why would Hebrews 2:9 state "that Christ should taste death for everyman?"
Now, the sad irony is that his whole list is answered in the book he refuses to read but pretends to review. But what is more was that days before he was expelled, back when we were trying to get him to kick-start his thinking processes, I directed him to the following video, which just happens to be on...Hebrews 2:9ff! He even claimed to have listened to it (though, I saw no reason to believe him). So even in posting nonsense on Amazon, the man cannot think far enough outside of the small, small box of his fundamentalism to even understand why anyone would read the text differently than he and his IFB heroes do.





I feel badly for BibleJohn. If he is, in fact, what he represented himself to be, then he is the most perfect representation of a mind closed down by legalism and self-righteous adherence to the traditions of men I've ever seen in my years of ministry. He responds in a classicaly cultic fashion: if you dare challenge his assumptions, you are filled with "hatred" and "arrogance" against "God's Word." Encountering men like BibleJohn reminds me of how very dangerous religion, even religion that is "true" in many ways, can be when it is not balanced and fully biblical.


17:47:16 - Category: Reformed Apologetics - Link to this article -

The Unity and Certainty of Rome
08/10/2009 - James White
James Swan noted a fascinating discussion on Robert Sungenis' website. He was asked about a series of lectures, and Sungenis' reply was:

R. Sungenis: John, if they advertise in America, NCR, Commonweal, First Things, etc., then it's the same old liberal, progressive approach to theology that has basically sucked the faith out of the Catholic Church today. It is the same liberal, modernistic theology (if you can call it theology) that is taught at Catholic University of America or Notre Dame University. Although I'm sure there are some good aspects to these lectures, knowing what I know of the lecturers, their alma maters (Georgetown University, The Jesuit School of Theology, Union Theological Seminary, Catholic Theological Union, Boston College, Franciscan School of Theology, St. Patrick's Seminary) and their allegiance to the liberal institutions for which they write and work (The Catholic Biblical Association, Catholic Theological Society, The New Jerome Biblical Commentary, The Collegeville Bible Commentary) I could not recommend any of them to you. To a man (and woman) these teachers believe the Bible is riddled with historical and "religious" errors. Many of them wrote sections of the New Jerome Biblical Commentary edited by Fr. Raymond Brown and Fr. Joseph Fitzmyer, two of the most liberal Catholics in academia. For them, the Bible is mainly the work of man, and only a few parts were actually inspired by the Holy Spirit. They do not believe most of the historical narratives in Scripture ever took place (e.g., Adam and Eve, Noah) and they believe much of the Gospels were made up by either the evangelists or the generations that came after them. They question the resurrection of Christ, the immaculate conception of Mary, the infallibility of the pope, the existence of the devil or hell, and many other cardinal doctrines of the historic Catholic faith. In brief, these lectures are indicative of the sad state of affairs in Catholic academia and scholarship today. Today's Catholic scholars took over where the Protestant liberals left off at the turn of the 20th century, and they are much worse than the Protestant liberals ever were. They simply do not have the traditional faith of our Fathers and medievals any longer.
Now, in general, I think Sungenis has truth on his side when it comes to his complaint that the majority of modern Roman Catholic scholarship has been deeply, deeply infected with theological liberalism. I can't tell you how often I hear Shabir Ally or other Islamic apologists trotting out Brown or Fitzmyer to prove that this or that biblical teaching is "mythological" or the like. And when you join the likes of Bart Ehrman as the favorite go-to-source for those denying the essential aspects of the Christian faith itself, well, that doesn't speak too well as to your orthodoxy. I have often expressed the fact that modern Roman Catholic apologists live in a context of contradiction: by definition they defend Rome's dogmas, while at the same time, Rome's theologians have long ago abandoned any meaningful commitment to Rome's theology, and even when they give lip-service to the "sacred truths" of the Magisterium, everyone knows it is with a wink and a nod, fingers crossed under the folds of all those robes. Just like in many allegedly conservative evangelical seminaries, where inerrancy is "believed" but...not really, Rome's theologians find a way to talk about Papal Infallibility or the Bodily Assumption in such a way as to keep their jobs while using code-speak to let all the "enlightened" know they really don't believe such medieval silliness. Roman Catholic apologists know their own theologians are not their friends. In fact, most of their writings are a gold mine of quotes for our side! But the real problem they face is that their own leaders in Rome not only put up with the situation, they promulgate it and support it.

Now at the top of this blog entry is a picture from the 1995 debate in California that featured, on the Roman Catholic side of things, Patrick Madrid along with Robert Sungenis (seated next to each other on the left side of the image). I don't see Madrid and Sungenis doing a lot together these days. Sungenis has gone off into his own unique view of things, doing battle with Hahn and...just about everyone else on a whole host of issues. Thus far he has withstood the seemingly siren call of sedevacantism, but his unique brand of Roman Catholicism is surely more like that of the medieval period than modern Rome.
One who did not resist that call, but ran headlong toward it, is Gerry Matatics, who, despite their wishing everyone would forget it, was once the darling of Catholic Answers. I visited their offices years ago and found Gerry's desk right next to Patrick's. They did seminars together and traveled the country proclaiming the errors of sola scriptura and assuring everyone that it is a "blueprint for anarchy," to use Patrick's trademarked phrase. Notice how in these pictures both Gerry and Patrick are not holding up the Catholic Catechism or the Code of Canon Law of the Documents of Vatican II. No, they are holding up that dangerous book, which no one can really understand outside of Rome's guidance, the Bible! Of course, one wonders what version it is, since Rome still promotes one of the single worst, most atrocious English translations ever produced, the NAB. In any case, we all know Gerry is off lecturing on the soon coming World Order and how the Pope is not really a Catholic and how his small band is part of the last remnant, saved out of the great apostasy. For some reason, all that tradition, and all that "extra" help from the Pope and the "living Magisterium" didn't keep Sungenis, Madrid, and Matatics together. Will that stop them from preaching against the sufficiency of Scripture on the basis of that allegedly leading to disunity? No, it won't, but it will keep any rationally thinking and truth loving listener from believing them.



17:27:49 - Category: Roman Catholicism - Link to this article -

James White on Iron Sharpens Iron
08/08/2009 - James Swan



The recent number of visits to Iron Sharpens Iron due to Dr. White's debate with Harold Camping provides a great opportunity to recommend the show. Reformed Baptist Chris Arnzen has a truly unique show on a wide variety of theological and controversial topics. We've been recording the shows for a few years now. All rebroadcast MP3's are free of charge.

If you benefited from Dr. White's dialogue with Harold Camping, below is a listing of all Dr. White's appearances available on MP3.

James White Reviews His Debate with Harold Camping (7/30/2009)

Harold Camping Debates Dr. James White (Part Two) (7/29/2009)

Harold Camping Debates Dr. James White (Part One) (7/28/09)

James White: Review of "The Bible & The Qur'an" A Muslim-Christian Dialogue (6/26/09)

James White: Pre-Islam Debate Comments (6/25/09)

Dr. James R. White & Imam Shamsi Ali: "Muslims & Christians In The 21st Century: Our Need To Understand One Another" (6/17/09)

James White: The Sovereignty of God Conference (6/11/09)

Dr. James R. White: The Mormon View Of The Godhead: Does it fit the biblical text? (5/28/09)

Dr. James R. White: Islam and the Qur'an (5/27/09)

James White: Review of the "Did the Bible Misquote Jesus" Debate (2/2/09)

Dr. James R. White: "Pulpit Crimes: The Criminal Mishandling Of God's Word" (8/26/08)

Dr. James R. White: "Why Do We Suffer?" (4/30/08)

James White: Islam (Part 3) (3/27/08)

James White: Islam (Part 2) (3/26/08)

James White: Islam (Part 1) (3/25/08)

James White: "A Rebuttal To The Mormon Reply To Fox News" (12/19/07)

James White: "Islam Debate Overview" (11/06/07)

James White: Ten Questions For A Potential Convert To Roman Catholicism Part Two (9/04/07)

Dr. James R. White: Ten Questions For A Potential Convert To Roman Catholicism Part One (9/03/07)

James White & Gerry Matatics: Sedevacantism (8/09/07)


19:12:11 - Category: General Apologetics - Link to this article -

"We don't worship statues"
08/07/2009 - Tur8infan
How many times have I heard the line, "We don't worship statues"! It seems that whenever one brings up the subject of idolatry with a Roman Catholic, they invariably think it is a defense that they are not venerating the statue itself, but the thing it represents. My intuitive response has typically been: do you think the pagans think that the statue is actually the god itself?

Just in case they think that, I happen to have found an interesting article that makes the following claim:
P. Sivaraman, the chairman of the temple's board of trustees, explained to the 80 [Roman] Catholics that Hindus do not worship the images -- they are only there to help devotees focus their minds on an omnipotent, omnipresent and omniscient God.
(source)

Now, where have we heard that before?

Recall what Augustine said:
Why have I said this? Please consider carefully the chief point I'm making. We had started to deal with the apparently better educated pagans — because the less educated are the ones who do the things about which these do not wish to be taken to task — so with the better educated ones, since they say to us, "You people also have your adorers of columns, and sometimes even of pictures." And would to God that we didn't have them, and may the Lord grant that we don't go on having them! But all the same, this is not what the Church teaches you. I mean, which priest of theirs ever climbed into a pulpit and from there commanded the people not to adore idols, in the way that we, in Christ, publicly preach against the adoration of columns or of the stones of buildings in holy places, or even of pictures? On the contrary indeed, it was their very priests who used to turn to the idols and offer them victims for their congregations, and would still like to do so now.

"We," they say, "don't adore images, but what is signified by the image." I ask what images signify, I ask what the image of the sun signifies; nothing else but the sun, surely? For yes, perhaps the explanation of other images convey deeper, more hidden meanings. For the time being let's leave these, and put them on one side to come back to shortly. The image of the sun, certainly, can only signify the sun, and that of the moon the moon, and that of Tellus the earth. So if they don't adore what they see in the image, but what the image signifies, why, when they have the things signified by these images so familiarly before their very eyes, do they offer adoration to their images in stead of directly to them?
Augustine, Sermon 198, Sections 16-17

Of course, the Hindu claims must be taken with a very large grain of salt. For example, the same folks are trying to suggest that Hinduism is somehow analogous to monotheistic Trinitarianism:
In Hinduism, Dhoraisingam explained, "The universe manifested from Brahman, is sustained by him and will return to him." She added that Hindus believe in a trinitarian God personified by Brahma the Creator, Vishnu the Sustainer, and Shiva the Transformer.
That title "transformer," aside from making one chuckle about there being more to Shiva than meets the eye, appears to be an attempt to downplay the more traditional title of Shiva as "the destroyer."

Nevertheless, despite the obvious propaganda nature of the piece, it is simply intuitive. When a Hindu looks at a statue of Brahma, or Vishnu, or Shiva, the Hindu doesn't think that the statue is the god, any more than the Greeks thought that the statue of their gods were the gods themselves. But the true and living God is not worshiped with the works of man's hands, as though he needed anything, as Scriptures teach. Therefore, whether your idolatry is Roman Catholic or Hindu, flee it. Keep yourselves from idols.

-TurretinFan


01:00:00 - Category: Roman Catholicism - Link to this article -

Dan Wallace on a Very Important Dividing Line
08/06/2009 - James White
Dr. Daniel B. Wallace of Dallas Seminary and the Center for the Study of New Testament Manuscripts joined me for the entire hour on the program today. We covered a tremendous range of topics, from the Ankerberg Show to Dan's Center for the Study of New Testament Manuscripts, to Bart Ehrman, textual variants, etc. You really need to keep CSNTM in your prayers, and Dan in particular, as he is performing a service for the entire church body. This was one of the fastest hours in DL history! Sit back and enjoy! Here's the program.
Also, Dan mentioned two of his presentations related to our topics during the program:
Challenges in NT Textual Criticism for the 21st Century
Is What We Have Now What They Wrote Then?
You can get the DVDs of these presentations here.

20:12:37 - Category: Misc - Link to this article -

Tradition and the House Church Movement
08/06/2009 - James Swan
The interactions with Harold Camping's flee the church reminded me of a recent discussion I had with a person intrigued by the house church movement. He explained there was a grass roots movement of serious Reformed Christians that believed big churches were a leftover from medieval Catholicism. That big building you go to every Sunday wasn't what the Apostles had in mind. When they established churches, they intended them to consist of a small body of serious believers meeting in a house. The Reformers, while attacking many of the non-Biblical traditions of Rome, forgot a few, like the non-biblical big buildings and organized large bodies of believers. If you've ever struggled to find a parking space at church, or had someone almost run you over after the service, the idea of a small fellowship sounds quite appealing. Chances are, in a small fellowship, you'll know whose car you escaped from. Or, do you ever feel lost in the crowd at your big church? Wouldn't a smaller body of believers that could fit in your living room be the perfect solution for fellowship? Do you ever question the building fund at your church? Sometimes you wonder if the money spent on a bigger building could be used more beneficially elsewhere. How many churches have major splits due to a new construction? Recall, the entire Reformation was sparked by problems with a building project.

As my friend continued to explain the benefits of the house church ideal over dinner, in the back of my mind I recalled hearing about this movement before. It was on Chris Arnzen's Iron Sharpens Iron program. I searched the archives, and found an interview Chris conducted with one of the key players, Steve Atkerson. Steve not only champions the house church movement, but has also provided some excellent materials refuting hyper-preterism. Two interviews on the subject can be found here and here.

As I listened again to the interview, one thing immediately jumped out at me, and according to Chris Arnzen, I called him after the interview originally aired and voiced the same concern. It was the use of the word tradition. Here's a 5 minute MP3 clip from the interview. An appeal is made to the word tradition as found in 1 Corinthians 11:2 and 2 Thessalonians 2:15. These texts struck me immediately, because they're the same texts used by Roman Catholics to establish their notion of tradition.

Atkerson asserts the home church is a tradition established by the Apostles. He suggests doing a study of the use of word tradition in the New Testament. So I did. The word παράδοσις (paradosis) occurs 13 times in the New Testament. Most of the instances present tradition negatively. There are though three key positive occurrences of the word (1 Cor. 11:2; 2 Thes. 2:15, 3:6).

I'm always intrigued by what gets put in the tradition set. When Roman Catholics appeal to these verses, they typically do so to establish either doctrines found outside the Bible or a particular interpretation of a passage. For Atkerson, he notes that tradition is plural in 1 Cor. 11:2. He states the chapter is about "church life" and it refers to "all of the traditions regarding the practice of the church." Conspicuously missing though is any reference to the tradition of the congregation size or dwelling of the church in Corinth, and any mandate of inspired instruction to follow on either. In context, Paul instructs on the the roles of men and women in worship, and on the Lord's supper.

He then cites 2 Thessalonians 2:15. He says "there's no doubt about the traditions of the apostles as regards to church life." The question I have for Mr. Atkerson is can he objectively identify the apostolic tradition of instructions as to the size and dwelling of a church? Did the early church fail to pass on these traditions as Paul instructed the Thessalonians? Once persecution lifted, the church abandoned the use of the home as a meeting place. In God's providence, did the Holy Spirit see fit to leave such an important tradition on the church either unwritten or buried implicitly that many of the great minds of the church missed it for centuries?

In 2 Thessalonians, Paul states,

But we are bound to give thanks to God always for you, brethren beloved by the Lord, because God from the beginning chose you for salvation through sanctification by the Spirit and belief in the truth, to which He called you by our gospel, for the obtaining of the glory of our Lord Jesus Christ. Therefore, brethren, stand fast and hold the traditions which you were taught, whether by word or our epistle. Now may our Lord Jesus Christ Himself, and our God and Father, who has loved us and given us everlasting consolation and good hope by grace, comfort your hearts and establish you in every good word and work. (2 Thes. 2:13-17)

Paul is referring to the basic teachings of the gospel itself, particularly with an oncoming apostasy he cautioned his readers against (2 Thes. 2:1-12). David King has done a masterful job covering the Biblical use of paradosis in his book, Holy Scripture, The Ground and Pillar of Our Faith Vol. 1. He points out,


"The 'traditions' of 2 Thessalonians 2:15 are a reference to the same message delivered in two different modes. The coordinating conjunction "whether-or" in 2 Thes. 2:15 signifies the two-fold apostolic method of delivering the same doctrine orally or in writing. There is not the slightest inference from this passage that the apostle's oral proclamation differed in content or substance from that which was delivered by written tradition. It does not follow that any part of apostolic tradition remains unwritten, especially given the fact that no single instance of any so-called, unwritten apostolic tradition has ever been produced" (p.120).

There were a few other things that worried me about the house church movement from the ISI interview. One was the admission that many of the house churches would occasionally meet together for a big meeting. That sounds to me suspiciously like a big organized church meeting in a big building. Is this an apostolic tradition as well, or an exception to the apostolic rule? Why is it legitimate to meet together as a large congregation occasionally?

There was also an admission that current house churches were not necessarily Reformed. I question whether a movement that claims such close fellowship among its members can be unified with other house churches in any meaningful doctrinal way. Steve explained that the same problem can be found with large organized churches as well. However, he appears to have networked the small house churches together, in the same way the denomination I belong to (United Reformed Churches in North America) is likewise networked. We have consistent doctrinal standards that encompass key essentials like soteriology. I question whether an Arminian house church and and Calvinistic house church could partake in the same bonding unity my denomination does.

I don't doubt the sincerity of those involved in the house church movement. If you listen to the entirety of the Iron Sharpens Iron interview, you can't help but see the financial logic of a house church, as well as the bond formed by such close fellowship. On the other hand, it does make me cautious when the same response I would give to a Roman Catholic using the word tradition is the same response I'd give to the house church movement advocates.




14:30:31 - Category: General Apologetics - Link to this article -

Preparing for the LONG Flight Across the Pacific
08/06/2009 - James White
I suppose the really positive thing about the 15 hours on a jet on the way to Sydney is...it will be an Airbus 380, the new jumboliner with two full decks on it. At least I'll have someplace to walk! I wonder if you can do sprints up and down the stairs? In any case, I will be getting to work almost as soon as I arrive (which may not be overly wise: I make no guarantees of my orthodoxy for 24 hours after my arrival!), and I will be engaging Abdullah Kunde, an Islamic representative, on "New Testament or Qur'an: Which is a Guidance for the World" on Monday the 17th. Though not an overly "sharp" topic, it was thought best to lay groundwork for possible future debates with a discussion that can be a bit less strident. Of course, it gives a wonderful opportunity for comparison and contrast, and for Gospel proclamation. I will be busy through Wednesday in Sydney, then Thursday I fly to Brisbane, and the conference starts Friday night. It looks right now like I will actually have an entire day "off" on the following Monday before flying home. Whatever will I do?
While the trans-Pacific flight, and even the Sydney-to-Brisbane flight, have been covered by my hosts, there will, of course, be associated costs involved. If you would like to help bless the saints in Australia and bless us in the process, we have a link for donations for travel. I know it is very encouraging when I know the ministry is able to handle the incidental costs that come when I travel without having to endanger any of our regular on-going work. Thank you for considering us as part of your Christian stewardship!


07:43:07 - Category: Misc - Link to this article -

Did Athanasius Have Any Right?
08/06/2009 - James Swan
It's sometimes argued the Reformers didn't have the right to call for the reform of the Roman church. How could a small minority challenge the authority of the established majority? Of course, there are many nuances and rabbit trails to meander down when one gets into this discussion- like did the reformers have miracles to prove their reform efforts? or who left who: did the reformers leave, or were they expelled? I'd like to bypass those topics for a bit, and apply what I'll dub, the rule of consistency.

Let's assume that the Reformers were wrong to go against the established church. The majority position was the Roman position at the time of the Reformation. What then do we do with Athanasius? I recently re-read Dr. White's article, What Really Happened at Nicea? The section most pertinent to this is about half way down entitled, "The Aftermath." Dr. White explains:

Modern Christians often have the impression that ancient councils held absolute sway, and when they made "the decision," the controversy ended. This is not true. Though Nicea is seen as one of the greatest of the councils, it had to fight hard for acceptance. The basis of its final victory was not the power of politics, nor the endorsement of established religion. There was one reason the Nicene definition prevailed: its fidelity to the testimony of the Scriptures.

During the six decades between the Council of Nicea and the Council of Constantinople in 381, Arianism experienced many victories. There were periods where Arian bishops constituted the majority of the visible ecclesiastical hierarchy. Primarily through the force of political power, Arian sympathizers soon took to undoing the condemnation of Arius and his theology. Eusebius of Nicomedia and others attempted to overturn Nicea, and for a number of decades it looked as if they might succeed. Constantine adopted a compromising position under the influence of various sources, including Eusebius of Caesarea and a politically worded "confession" from Arius. Constantine put little stock in the definition of Nicea itself: he was a politician to the last. Upon his death, his second son Constantius ruled in the East, and he gave great aid and comfort to Arianism. United by their rejection of the homoousion, semi-Arians and Arians worked to unseat a common enemy, almost always proceeding with political power on their side.

Under Constantius, council after council met in this location or that. So furious was the activity that one commentator wrote of the time, "The highways were covered with galloping bishops." Most importantly, regional councils meeting at Ariminum, Seleucia, and Sirmium presented Arian and semi-Arian creeds, and many leaders were coerced into subscribing to them. Even Liberius, bishop of Rome, having been banished from his see (position as bishop) and longing to return, was persuaded to give in and compromise on the matter.

During the course of the decades following Nicea, Athanasius, who had become bishop of Alexandria shortly after the council, was removed from his see five times, once by force of 5,000 soldiers coming in the front door while he escaped out the back! Hosius, now nearly 100 years old, was likewise forced by imperial threats to compromise and give place to Arian ideas. At the end of the sixth decade of the century, it looked as if Nicea would be defeated. Jerome would later describe this moment in history as the time when "the whole world groaned and was astonished to find itself Arian."

Yet, in the midst of this darkness, a lone voice remained strong. Arguing from Scripture, fearlessly reproaching error, writing from refuge in the desert, along the Nile, or in the crowded suburbs around Alexandria, Athanasius continued the fight. His unwillingness to give place- even when banished by the Emperor, disfellowshipped by the established church, and condemned by local councils and bishops alike- gave rise to the phrase, Athanasius contra mundum: "Athanasius against the world." Convinced that Scripture is "sufficient above all things," Athanasius acted as a true "Protestant" in his day. Athanasius protested against the consensus opinion of the established church, and did so because he was compelled by scriptural authority. Athanasius would have understood, on some of those long, lonely days of exile, what Wycliffe meant a thousand years later: "If we had a hundred popes, and if all the friars were cardinals, to the law of the gospel we should bow, more than all this multitude."

Movements that depend on political favor (rather than God's truth) eventually die, and this was true of Arianism. As soon as it looked as if the Arians had consolidated their hold on the Empire, they turned to internal fighting and quite literally destroyed each other. They had no one like a faithful Athanasius, and it was not long before the tide turned against them. By A.D. 381, the Council of Constantinople could meet and reaffirm, without hesitancy, the Nicene faith, complete with the homoousious clause. The full deity of Christ was affirmed, not because Nicea had said so, but because God had revealed it to be so. Nicea's authority rested upon the solid foundation of Scripture. A century after Nicea, we find the great bishop of Hippo, Augustine, writing to Maximin, an Arian, and saying: "I must not press the authority of Nicea against you, nor you that of Ariminum against me; I do not acknowledge the one, as you do not the other; but let us come to ground that is common to both- the testimony of the Holy Scriptures."

I often wonder about those who attack the Reformers for standing against the majority, and how they explain Athanasius. If we were to have witnessed Athanasius up close, would it appear that he was standing against the church? By what authority did he do so? Did he have miracles to back up his "mission"? Did he have "ordinary" or "extraordinary" authority to stand against the majority? On what basis, during the time period in which he lived, could one have judged him to be a true or false reformer?

People rebel against authority all the time, be they Catholic or Protestant. The real question: is their rebellion supported by the infallible source of truth, the Sacred Scriptures? Consider my Protestant friends, the recent Harold Camping debate shows, particularly Day 2. The logic and exegesis of the Bible used by Mr. Camping was outrageous: it was pure gnosticism. We don't have to appeal to an infallible church or council to deem Mr. Camping heretical. The Bible itself, if allowed to be read like any document should be read, shows that Mr. Camping is in dire error.

Before you balk at that statement my Catholic friends, consider Jimmy Akin's recent comment: "this isn't exegetical rocket science." Akin evaluated the errors of his priests based on.... Scripture. The Bible, according to Akin is clear enough to put his priests in their place. One has to admit, there are plenty of clear passages in the Bible. For some Roman Catholics, they give off the impression that the Bible must be so cryptic, confusing, and difficult, that none of us could ever understand any of it without being infallible. Just think of how difficult it is to understand such verses like Acts 3:1, "One day Peter and John were going up to the temple at the time of prayer- at three in the afternoon." Imagine, without an infallible understanding of this text, none of us could ever comprehend even this simple verse. I would argue, even a non-believer could exegete a verse of Scripture and comprehend a passage in a context. When the Lord chastised the Sadducees in Matthew 22, he stated they were in error because they did not know the Scriptures. He further states, "have you not read what God said to you?" (Mt. 22:31). The Lord Jesus clearly held these men responsible for knowing and understanding the Scriptures. Were the Sadducees supposed to respond, "How could we? We did not have an infallible interpreter of the Bible!"

Ultimately Athanasius, the Reformers, or whoever, are right based on whether or not their teachings are supported by the infallible sacred deposit of truth. In the blog article I cited up top, it's stated:

"It's baffling, really, how men could have just decided that sola scriptura is the only rule of Faith, then based on that alone overturn 1500 years of traditions that did not contradict the Bible. Was it really Biblically necessary to cut the number of sacraments from seven to two? Of course not. But sola scriptura gave Reformers carte blanche to interpret everything themselves and start from scratch. Beliefs and practices began to boil down to the personal insistence "I'm right!" in their interpretation of the Bible, without consulting traditions or authorities. History meant nothing anymore, and perhaps that's why you never hear modern apologists talk about whether the Reformers had the right to do what they did. There's a disconnect with and almost an impertinent disdain for history in the world today."

It isn't baffling. Athanasius like Luther, appealed to a certain standard of infallible truth by which to judge by. Take the sacraments for example. During the early centuries the church did not limit the number of sacraments to seven. There were more, or less. Some lists had less than seven, others had as many as thirty. It wasn't until the mid-13th century that the number was finally set at seven. How does one decide how many there are? From the Bible.

As to the insistence that the Reformers simply stated, "I'm right" "without consulting traditions or authorities" - this is simply historically untrue, say for someone like John Calvin. He had a decent grasp of church history. In Luther's case, he stated, "the sum of my argument is that whereas the words of men, and the use of the centuries, can be tolerated and endorsed, provided they do not conflict with the sacred Scriptures, nevertheless they do not make articles of faith, nor any necessary observances." This is a far cry from "History meant nothing anymore."

There is indeed a "disconnect" but it's not due to Protestants having "an impertinent disdain for history." I love church history, as do many of my cyber friends. The "disconnect" that I see is that Catholics cannot produce what they claim to have. If there is another infallible rule of faith besides the Scriptures that could've helped out Athanasius, where was it? Why did Athanasius have to struggle for his life against the church majority? Why did he have to argue his position from Scripture? Why couldn't he have argued from some other infallible authority?

Let's apply the rule of consistency. I have a paradigm that can explain Athanasius and the Reformers. They both had an infallible standard that they sought to be true to: the Sacred Scriptures. Can you be just as consistent my Catholic friends? Did Athanasius have any right?



07:41:31 - Category: Roman Catholicism - Link to this article -

From Seventy to More than a Million?
08/05/2009 - Tur8infan
Two posts ago, I pointed out how Mr. Camping's chronology falls apart under Scriptural scrutiny over something as simple as the name of Moses' father (link). In the immediately preceding post, I demonstrated that a rebuttal based on there needing to be 430 years in Egypt was wrong based on the plain teachings of Scripture (link). As I explained then, the claim that there were 430 years in Egypt is based on misreading the text of Scripture.

In addition to the argument based on misreading a text as suggesting that Israel would be in Egypt for 430 years, there was also an argument made based on population growth. "How could it be that in only 210 years," we might paraphrase the question as stating, "the population of Jacob's family grew from 70 people to over two million?" The short answer is that the Israelites had large families.

For a more detailed answer, first of all, let's confirm that the numbers are correct:

Exodus 1:5 And all the souls that came out of the loins of Jacob were seventy souls: for Joseph was in Egypt already.

Genesis 46:26-27
All the souls that came with Jacob into Egypt, which came out of his loins, besides Jacob's sons' wives, all the souls were threescore and six; and the sons of Joseph, which were born him in Egypt, were two souls: all the souls of the house of Jacob, which came into Egypt, were threescore and ten.

Specifically that 70 number is (breaking it down by their maternal connection to Jacob): 7 sons and grandsons of Bilhah (Genesis 46:25); 14 sons and grandsons of Rachel (Genesis 46:22); 16 (15 sons, grandsons, and great-grandsons and 1 daughter) offspring of Zilpah (Genesis 46:16); and 33 (32 sons, grandsons, and great-grandsons and 1 daughter) offspring of Leah (Genesis 46:15), for a grand total of 70 sons, daughters, grandsons, and great-grandsons of Jacob.

Additionally, as Genesis 46:26 informs us, there were wives that were not included in that number (nor, as we note above, was Israel himself included in that number). So, in essence, there were 69 men of Israel (Israel himself and 68 sons, grandsons, and great-grandsons, as well as two daughters) at the beginning of the 210 year period in Egypt.

Two years after the Exodus, there were 603,550 men (counting only those 20 years old and older) and not counting the Levites (Numbers 1:46-47). That's huge population growth in only 210 years. How did this happen? They had very large families. Scripture expresses it this way:

Exodus 1:7 And the children of Israel were fruitful, and increased abundantly, and multiplied, and waxed exceeding mighty; and the land was filled with them.

They didn't just have a lot of kids, they:
were fruitful
increased abundantly
multiplied
waxed exceeding mighty [numerically]
land was filled with them
You can easily imagine why the Egyptians did not like the way this was headed. So they began persecuting the Israelites, and trying to have the midwives kill them off at birth.

But again, after the initial wave of persecution (which the midwives resisted) Scripture tells us that the fecundity continued yet more:

Exodus 1:20 Therefore God dealt well with the midwives: and the people multiplied, and waxed very mighty.

There was an enormous boom in the population of Israel. How could this happen? The answer is simply that there were really enormous families. This is revealed to us in Scripture:

In Numbers 3:43, Moses and Aaron counted all the firstborn males of Israel - not counting the Levites. Now, keep in mind that the total number of males (over 20 years old) was 603,550. What Moses and Aaron found was that the firstborn males of the children of Israel from a month old and upward were 22,273 (Numbers 3:43).

That's a ratio of 1 firstborn male for every 27 males. Even if Israelites rarely had girls in those days (an unlikely proposition), that's an average family of 27 children. And actually, we've understated the matter, since the first-born males were counted from a month old and upward, but the total males were only counted from 20 years old and upward, and only those that were able to go forth to war (presumably this excludes any disabled or elderly men) (But see FN1, below). If we further assume that there were about an even number of girls born to boys born, then the average Hebrew family had over 50 children. These children may not have been born serially, since it possible that the Israelites were polygamists. If they were, their ever-increasing need for wives would tend to be met by taking Egyptian girls as the wives for their sons, something that would further have caused concern to the Egyptian Pharaoh, who would see it as decreasing his own population in each successive generation.

So, that's the answer to the objection to a 210 year stay in Egypt based on the massive population growth of the Israelites: they grew from 69 males to over 600,000 males (an 8,700-fold increase) by having enormous families.

-TurretinFan

FN1: One further caveat is that the firstborn would tend to be the first to die of old age. Given that the 600,000 number counts those able to go to war, and excludes the elderly, the "old age effect" should roughly be canceled out.


08:34:01 - Category: Reformed Apologetics - Link to this article -

Hebrews 3:7ff, PRBC Evening Service, August 2, 2009
08/05/2009 - James White
Sorry that the audio turned out low. Not sure why it varied this way, but still quite usable.





00:01:00 - Category: Exegesis - Link to this article -

Another Mighty Eclectic Dividing Line!
08/04/2009 - James White
A wide ranging program for your listening enjoyment and edification today, to be sure. Started off with Tim Staples on purgatory and idulgences; went on to some Gail Riplinger zaniness; took a call on 1 Timothy 2:1-7; finished up going a few minutes over to cover claims made by Shabir Ally in a debate in South Africa recently. Here's the program.


19:37:39 - Category: The Dividing Line - Link to this article -

Dan Wallace on the Dividing Line August 6th!
08/04/2009 - James White
I am very excited to announce that Dr. Daniel B. Wallace, Professor of New Testament at Dallas Theological Seminary, and the Executive Director of the Center for the Study of New Testament Manuscripts (CSNTM), will be my guest on The Dividing Line this coming Thursday evening. Dr. Wallace's work in Greek grammar is well known, as he is the author of Greek Grammar Beyond the Basics (Zondervan), a widely used syntactical grammar. I first met Dan on the set of the John Ankerberg Show in 1995 when he and I in essence "tag-teamed* the King James Only advocates on matters of consistency, logic, history, and fact. It will be an honor to have him join us, and believe you me, the time will fly by. Yes, we will take callers as well, so don't forget to be listening live!


16:10:00 - Category: The Dividing Line - Link to this article -

Unbelievable Programs Airing
08/04/2009 - James White
You may recall that last month I did two programs with Justin Brierley on his "Unbelievable" radio program in London. I debated Roger and Faith Forster on the doctrines of grace and on the existence of eternal punishment. The first of those programs aired last weekend, which means I assume the program on eternal punishment will air this weekend in London. Hence, on Sunday or Monday that program should show up on the Unbelievable website, found here. Give the programs a listen, and drop Justin a line thanking him for being brave enough to have that wild man from Phoenix on! I enjoyed doing the programs and would love to do more, especially if I get a chance to be back in London, hopefully in February.


16:02:18 - Category: Reformed Apologetics - Link to this article -

Mormonism 101 - Index Page
08/04/2009 - Tur8infan
In 2007, Dr. White provided a helpful series on Mormonism, entitled, "Mormonism 101." Until now, there does not seem to have been a handy index of those posts. I've provided such an index below, using the headlines that Dr. White provided at the time. I've also thrown in a special item that was released on Mormonism during the series, and a link to a pdf version of an article on Mormonism that was released shortly after the series completed.

Mormonism 101: Badly Needed in our Culture Today

Mormonism 101: The First Vision Continued

Mormonism 101: More on the LDS Scripture's View of God

Mormonism 101 Continued

Mormonism 101: Second Level Statements: The King Follett Discourse (#1)

Mormonism 101: Second Level Statements: The King Follett Discourse (#2)

Mormonism 101: Second Level Statements: The King Follett Discourse (#3)

Mormonism 101: Second Level Statements: The King Follett Discourse (#4)

Mormonism 101: Second Level Statements (More)

Mormonism 101: Second Level Statements (Final)

Mormonism 101: Third Level Statements (#1)

- Special - Jesus and Lucifer: Spirit Brothers?

Mormonism 101: Third Level Statements (#2)

Mormonism 101: Third Level Statements (#3)

Mormonism 101: Third Level Statements (#4)

Mormonism 101: Fourth Level Statements (#1)

Mormonism 101: Fourth Level Statements (#2)

Mormonism 101: Fourth Level Statements (#3)

Mormonism 101: Fourth Level Statements (#4)

Mormonism 101: Fourth Level Statements--Final You Graduated!

"Truth and Honesty in Evaluating the Church of Jesus Christ of Latter-day Saints." (pdf format) - Reprinted at the link with permission from reformation21. The Online Magazine of the Alliance of Confessing Evangelicals, 24 (Sept. 2007).

Enjoy!

-TurretinFan


09:08:35 - Category: Mormonism - Link to this article -

Hebrews 3:1-6: Partakers of a Heavenly Calling
08/04/2009 - James White
00:01:00 - Category: Exegesis - Link to this article -

Playing Games with Divine Truths
08/03/2009 - James White
A couple of months ago I was directed to a website promoting an anti-Trinitarian book by an apostate. I did not spend much time on it for the simple reason that the apostate is playing games, calling himself "Servetus the Evangelical," and even running a contest as to who can "guess" his identity before he "comes out" in September of 2011 (what is with 2011 anyway?). I'm sorry, but I have little interest in someone who can play games with divine truths as this man. His material is no more compelling, from what I've seen, than what you will find in your standard, run of the mill Watchtoweresque apologists on the net. Of course, he will be snatched up as an ally by the Islamic apologetics community in a heartbeat, but that is a given. For example, have you ever heard this objection before? "There is no New Testament evidence that Jesus ever claimed that He was God." Indeed, this is the standard Islamic question, "Where did Jesus ever say 'I am God, worship me!'" as if that formula, and nothing else, could ever communicate the deity of Christ. And another from this new apostate, "The New Testament constantly interchanges the words 'God' and 'the Father.'" Of course it does, just like it constantly interchanges the words "Lord" and "Jesus." And so on. Surely nothing new in what is found on the website.
In any case, what truly troubles me is that I have been informed that there are certain Christian scholars, of a kind, who know who this man is, but they are "honoring" his anonymity. Now, I understand why some on the net do not wish to use their real names. Our own "TurretinFan" uses a pseudonym for the obvious reason that he does apologetics "on the side" so to speak, and his "real world" activities could suffer from an association with strong apologetic stands. That is fully understandable. But TurretinFan is not playing games with his identity, running a contest, dropping clues, and otherwise attracting attention to himself through not using his name. Remember, "Servetus the Evangelical" (an oxymoron if there ever was one) is seemingly attempting to do the Bart Ehrman thing: profit from apostasy. Make money off of destroying the faith. So what Christian scholar in his right mind would not sound the warning and reveal such a person's identity? Where is such a scholar's priorities? It has been strongly suggested that this "Servetus" is a teaching scholar, possibly a graduate of a well known and conservative school or seminary. Would the delay till September of 2011 be so that his teaching contract would not be canceled due to blatant violation of an institution's statement of faith? If so, wouldn't this person be guilty of gross deception even now? If this turns out to be the case, and certain "Christian" scholars have protected his identity for whatever reasons, there should be a just and proper reaction when the facts become known, that is for certain. Of course, on the other hand, their reluctance to reveal this man's identity may be because he really isn't what he claims to be, and is simply playing games to gain attention, and they do not want to assist in his self-promotion. It is hard to say.
In any case, yet another reason to be making your priorities very "faith heavy." What I mean by that is this: as much as I thank God for the opportunities I have to teach and defend the faith, I am but one man, and the wave of attacks upon the faith calls for all of God's people to faithfully put on the full armor of God. Let's put it in simple terms: where in the list of your priorities is your personal spiritual preparation to understand, explain, and defend the faith in our post-Christian society? Look at the items above this on your list. Give it some serious consideration. The apostates are busily cranking out their poison. Who will stand in the gap to defend the honor of the Christian faith?


10:53:48 - Category: General Apologetics - Link to this article -

How then Four Hundred, Thirty Years?
08/03/2009 - Tur8infan
One reader inquired regarding the Camping Jenga post:
If Amram was Aaron's dad, how on earth do we account for the 430 year sojourn in Egypt?
I answer as follows:

The Israelites did not sojourn 430 years in Egypt. This is one of the first mistakes that Mr. Camping has made in his claims regarding the matter, though it is certainly not the most significant or plain of his mistakes. Look at the verses that are relevant more closely:

Exodus 12:40-41
Now the sojourning of the children of Israel, who dwelt in Egypt, was four hundred and thirty years. And it came to pass at the end of the four hundred and thirty years, even the selfsame day it came to pass, that all the hosts of the LORD went out from the land of Egypt.

Genesis 15:13 And he said unto Abram, Know of a surety that thy seed shall be a stranger in a land that is not theirs, and shall serve them; and they shall afflict them four hundred years;

You will notice that neither of these verses say that the Hebrews were in Egypt for 430 years, but that they were sojourning for 430 years. When we compare Scripture to Scripture, we discover what the starting point of the 430 years is:

Galatians 3:16-17
Now to Abraham and his seed were the promises made. He saith not, And to seeds, as of many; but as of one, And to thy seed, which is Christ. And this I say, that the covenant, that was confirmed before of God in Christ, the law, which was four hundred and thirty years after, cannot disannul, that it should make the promise of none effect.

Paul here clearly explains that the promise came to Abraham 430 years before the giving of the law. Therefore, the 430 years should be counted not from the entry into Egypt by Jacob and his sons and grandsons, but from the date of the promise.

This particular commenter didn't specifically state whether he accepts Mr. Camping's chronology, but let's be perfectly clear: if one accepts Mr. Camping's chronology, one contradicts Paul in Galatians 3:16-17, because Mr. Camping's chronology makes the period from the promise to the law much longer than 430 years. In fact, Mr. Camping dates the birth of Isaac at 2068 B.C. and the exodus at 1447 B.C., over 600 years later. (Biblical Calendar of History, pp. 6-7)

Recall as well the remainder of the promise:

Genesis 15:13-16
And he said unto Abram, Know of a surety that thy seed shall be a stranger in a land that is not theirs, and shall serve them; and they shall afflict them four hundred years; and also that nation, whom they shall serve, will I judge: and afterward shall they come out with great substance. And thou shalt go to thy fathers in peace; thou shalt be buried in a good old age. but in the fourth generation they shall come hither again: for the iniquity of the Amorites is not yet full.

Abraham died seeing only his grandson Jacob, but not his great-grandchildren from Jacob. We know this from the fact that Abraham died at 175 (Genesis 25:7), that his son Isaac was born when Abraham was 100 (Genesis 17:17), and that Jacob was born when Isaac was 60 (Genesis 26:26).

Who then is the fourth generation? It is the fourth generation of descendants that Abraham did not see.

1) Levi, the son of Jacob

2) Kohath, the son of Levi

3) Amram, the son of Kohath

4) Aaron and Moses, the sons of Amram

But again, if one takes Mr. Camping's view, one must deny the truth of the promise to Abraham, because if Amram was not Moses' and Aaron's father, then they were more than four generations past Abraham's death. I realize that Mr. Camping attempts to defuse this objection by suggesting an odd way of doing the chronology, such that "generation" is actually not the way we consider generations today.

So, as you can see, Mr. Camping's error regarding the relatively simple question of "who is Moses' father?" (correct answer, according to Exodus 6:20, Numbers 26:59, 1 Chronicles 6:3, and 1 Chronicles 23:13, is "Amram") actually ends up in his having not only to deny the plain sense of the term "four generations" but having to contradict Paul's chronology in Galatians.

Before signing off, for those interested, I'd like to add one additional plain contradiction to the growing pile. You'll recall that Mr. Camping's chronology calculated 430 years thus:

Levi (77 years in Egypt)
Kohath (133 years in Egypt)
Amram (137 years in Egypt)
Aaron (83 years in Egypt)
Total = 430 years total time

The last plain contradiction that I'll point out is this. Kohath was Levi's son (Exodus 6:16), Kohath lived a total of 133 years (Exodcuse 6:18), and Kohath came into Egypt with Levi (Genesis 46:8-26, especially vs. 11). Thus, Kohath was born before he and Levi came into Egypt, and Levi's time in Egypt is not properly added to Kohath's time in Egypt, since their time in Egypt was overlapping.

In case anyone thinks that this was a different Kohath in Genesis 46 as opposed to Exodus 6, Scripture confirms the identity of Kohath for us:

Genesis 46:11 And the sons of Levi; Gershon, Kohath, and Merari.

and

Exodus 6:16 And these are the names of the sons of Levi according to their generations; Gershon, and Kohath, and Merari: and the years of the life of Levi were an hundred thirty and seven years.

-TurretinFan

(I've included an addendum with quotations from Gill, Calvin, and Henry at my own blog - link)


08:49:09 - Category: Reformed Apologetics - Link to this article -

Discern 09 Is Coming Fast!
08/01/2009 - James White
I had such a great time at the Discern 08 Conference last year at Calvary Santa Fe, so I am really looking forward to being back! This year I will be joined by Dr. Bruce Ware and Dr. Ron Rhodes. My topics are great: the Reformation, Islam, and the Forgotten Trinity! You can register here. I look forward to seeing you there!


19:31:53 - Category: Christian Worldview - Link to this article -

Camping and the Atonement
08/01/2009 - Tur8infan
In a previous post (link) we discussed how Mr. Harold Camping errs on the simple question of who Moses' father is, according to the Scriptures, and how this has a chain reaction effect on his chronology. There are other clear errors in Mr. Camping's theology that relate less directly to his date-setting error.



Scripture Says Christ Died Once



Scripture is perfectly clear that Christ died only once:

Hebrews 9:26-28
For then must he often have suffered since the foundation of the world: but now once in the end of the world hath he appeared to put away sin by the sacrifice of himself. And as it is appointed unto men once to die, but after this the judgment: so Christ was once offered to bear the sins of many; and unto them that look for him shall he appear the second time without sin unto salvation.

And again, we see the same clear teaching in Paul's Epistle to the Romans:

Romans 6:8-10
Now if we be dead with Christ, we believe that we shall also live with him: knowing that Christ being raised from the dead dieth no more; death hath no more dominion over him. For in that he died, he died unto sin once: but in that he liveth, he liveth unto God.



Mr. Camping Says Christ Died Twice



Mr. Camping claims:
Later in this study, we will learn that the Lord Jesus Christ died twice in connection with the atonement. He died before the foundation of the world as the Lamb that was slain (Revelation 13:8). He also died when He was on the cross, demonstrating to us and the world how He paid for our sins. The doubling of His punishment agrees with the principle set forth in Genesis 41:32, that is, that which is doubled is established by God.
(To God be the Glory, p. 25)

Mr. Camping also claims:
Now we understand that Christ suffered once to pay for our sins, and He suffered a second time to demonstrate how He paid for our sins. Now we can understand why Pilate, the Roman governor, repeated again and again, "I find no fault in him" (Luke 23:4, 22; John 19:4, 6; also see Matthew 27:19, 24). Christ stood before him absolutely sinless. Yet He had to be punished as if He were still laden with all of the sins of those who were elected to become saved in order to demonstrate how He suffered for those sins.
(To God be the Glory, p. 34)



Exploring Camping's View of Revelation 13:8



As to Mr. Camping's view of Revelation 13:8, the verse states:

Revelation 13:8 And all that dwell upon the earth shall worship him, whose names are not written in the book of life of the Lamb slain from the foundation of the world.

I can understand how that verse might sound at first (and in English) as though it were saying that the Lamb was slain from the foundation of the world. It is, however, also legitimate to understand "slain" as modifying "Lamb" and "from the foundation of the world" as modifying "written." We find confirmation of this from another discussion of this book:

Revelation 17:8 The beast that thou sawest was, and is not; and shall ascend out of the bottomless pit, and go into perdition: and they that dwell on the earth shall wonder, whose names were not written in the book of life from the foundation of the world, when they behold the beast that was, and is not, and yet is.

Notice how here, again, "from the foundation of the world" is not right next to "written" but nevertheless the reader can figure out that it does not modify "life" but "written."

There's another aspect that we must consider as well. The expression "the Lamb slain" is a picture that John used previously in Revelation 5:

Revelation 5:6 And I beheld, and, lo, in the midst of the throne and of the four beasts, and in the midst of the elders, stood a Lamb as it had been slain, having seven horns and seven eyes, which are the seven Spirits of God sent forth into all the earth.

Revelation 5:12 Saying with a loud voice, Worthy is the Lamb that was slain to receive power, and riches, and wisdom, and strength, and honour, and glory, and blessing.

Finally, we see a parallel expression to that in Revelation 13:8 without the reference to slaying:

Revelation 21:27 And there shall in no wise enter into it any thing that defileth, neither whatsoever worketh abomination, or maketh a lie: but they which are written in the Lamb's book of life.

Mr. Camping, however, prefers to quote Revelation 13:8 selectively. For example:

"The first surprising information that we learn as we carefully study all that God teaches us in the Bible about the atonement is that it was completely finished before God created mankind. In Revelation 13:8, we read of "…the Lamb slain from the foundation of the world."" (To God be the Glory, p. 32)
"Now, Jesus is the great "I AM," God Himself, who has no beginning, and the Bible tells us in Revelation 13:8, that He is "the Lamb slain from the foundation of the world."" (I Hope God Will Save Me, p. 8)
"But nobody except God Himself knows who they are. Only after they receive their new resurrected soul, that is, after they have become saved, will they begin to understand that God had saved them. But the fact is that they were justified from the beginning of time because Christ is the Lamb slain from the foundation of the world (Revelation 13:8)."(I Hope God Will Save Me, p. 9)
"Since Christ was "the Lamb slain from the foundation of the world" (rev. 13:8), this again shows that it has always been God's intention to save people out of the Gentile nations as well as out of the nation of Israel."(An Exposition of Galatians, at Galations 3:14, p. 15)
Mr. Camping doesn't always quote the verse without context, but the many times he does tend to reinforce the reading he is insisting on, even when he occasionally provides the more complete context.

Incidentally, this ambiguity regarding the reference of "from the foundation of the world" is removed in many more recent translations:

(ASV) And all that dwell on the earth shall worship him, every one whose name hath not been written from the foundation of the world in the book of life of the Lamb that hath been slain.
(BBE) And all who are on the earth will give him worship, everyone whose name has not been from the first in the book of life of the Lamb who was put to death.
(CEV) The beast was worshiped by everyone whose name wasn't written before the time of creation in the book of the Lamb who was killed.
(Darby) and all that dwell on the earth shall do it homage, every one whose name had not been written from the founding of the world in the book of life of the slain Lamb.
(ESV) and all who dwell on earth will worship it, everyone whose name has not been written before the foundation of the world in the book of life of the Lamb that was slain.
(GNB) All people living on earth will worship it, except those whose names were written before the creation of the world in the book of the living which belongs to the Lamb that was killed.
(Holman NT) All those who live on the earth will worship him, everyone whose name was not written from the foundation of the world in the book of life of the Lamb who was slaughtered.
(NASB) All who dwell on the earth will worship him, everyone whose name has not been written from the foundation of the world in the book of life of the Lamb who has been slain.
(MKJV) And all dwelling on the earth will worship it, those whose names have not been written in the Book of Life of the Lamb slain, from the foundation of the world.
(MSG) Everyone on earth whose name was not written from the world's foundation in the slaughtered Lamb's Book of Life will worship the Beast.
(RSV) and all who dwell on earth will worship it, every one whose name has not been written before the foundation of the world in the book of life of the Lamb that was slain.
(TEV) All people living on earth will worship it, except those whose names were written before the creation of the world in the book of the living which belongs to the Lamb that was killed.
(WE) Everyone on earth will worship the beast, if they do not have their names in the book of life. The book of life belongs to the Lamb who was killed. That was God's plan since the world was made.
Additionally, the NIV provides as its main reading a form similar to the KJV, but provides as a footnote: (a) Revelation 13:8 Or written from the creation of the world in the book of life belonging to the Lamb that was slain

Same for the TNIV, and the Amplified Bible provides a similar footnote (a): 'Revelation 13:8 Alternate translation: "recorded from the foundation of the world in the Book of Life of the Lamb that was slain [in sacrifice].'"

My reason for pointing this out is not to try to win the battle by pointing out that more translators translate the text one way than anther way. Nor am I trying to cast negative light on the most popular edition of the KJV, a version that preserves the ambiguity in a way that I think is admirable. Instead, I'm simply pointing out that a significant number of committees and translators of the Greek have viewed the phrase "from the foundation of the world" as modifying the writing, rather than as modifying the slaying.



What if "from the foundation of the world" Modifies "slain"?



I should point out that the first edition of the KJV (like the prior printed English versions, such as the Bishops' Bible and the Geneva Bible) punctuated the verse in a way that is different from the most popular edition of the KJV. Specifically, the KJV1611 places a comma between "Lambe" and "slaine," which tends to force the "from the foundation of the world" to modify "slain."

So, what about my dear friends who only use KJV1611 or who strongly prefer it. Does that version support Mr. Camping's view? Is the KJV1611 endorsing a "two deaths of Christ" view? Of course not.

Even if we are to read "from the foundation of the world" as modifying "slain," the bigger question is why on earth anyone would interpret that literally? No one in their right mind interprets "Lamb" literally, and most people would have the sense to realize that there could be no literal book before the foundation of the world.

No, even if "from the foundation of the world" as modifying "slain," we would still view the imagery as symbolic and not literal. We would view him as "slain from the foundation of the earth" in the sense of that being his eternal purpose, not as him actually having been slain before the world was founded. There's no particular reason to take that kind of plainly symbolic comment literally: we don't view Jesus as a literal lamb, we don't view the book of Life as a literal book, and we don't view the writing in the book as literal writing. Jesus is a lamb in that he is the sacrifice for sin. The writing in a book symbolizes the fixity of God's decrees.

This is confirmed by, for example, the marginal note in the Geneva Bible (1599) on the word slain: "As God ordained from before all beginning, and all the sacrifices were as signs and sacraments of Christ's death."

In short, there is no reason to think that there was a literal slaying before the foundation of the world, even if the phrase "from the foundation of the world" as modifying "slain," which does not appear to be the best understanding of the text.



Conclusion



How does this error on Mr. Camping's part influence his end times prediction? It does not have a very direct and immediate impact. It's significance is that it is one of several ways that Mr. Camping tries to treat the entire life of Jesus as simply being a spiritual picture, thereby reinforcing Mr. Camping's attempt to avoid the literal sense of Scripture in favor of specific, selective spiritualizing interpretations. This particular error does not have such a direct, chain reaction effect as Mr. Camping's error regarding Moses' father, but it does help to serve to show a second instance in which Mr. Camping's spiritualizing agenda places him in direct contradiction with the plain teachings of Scripture.

-TurretinFan


18:42:29 - Category: Reformed Apologetics - Link to this article -

Ah, the Glories of Ruckmanism
08/01/2009 - James White
From Sam Gipp's site (ht DC):

First, James White, the famous Bible-hater, put a video on claiming it was the segment of the John Ancherberg Show where Don Wilkins, of the NASV, lost his voice. It wasn't. It was a different occurrence. The one where Wilkins lost his voice was erased on Ancherberg's orders. First I did a brief YouTube video explaining that White was lying. White responded by repeating his claim. Therefore I did a second video that shows the real part of the show where Wilkins lost his voice. If White has responded I wouldn't know 'cause I really have too much to do to spend my days on YouTube. (Which makes me wonder just how much of a "ministry" White has if he has so much free time he can sit around all day making YouTube videos.) You can view these two clips by going to YouTube and searching "Sam Gipp Lost Voice" & "Sam Gipp Lost Voice 2."
Though the evidence is without question to any rational observer, I do intend to post one more video, this time adding the testimony of others who were in the room at the time, to finish the case. That will make two, or three witnesses, along with documentation from more than a decade ago, plus the actual video footage, all versus---Sam Gipp's word. I know that will not convince him, nor his followers, who are immune to rational dialogue and argument anyway, but for those who are interested in the subject, it should be the last word. I do find Gipp's Ruckmanism ("famous Bible-hater," "lying" etc.) sad, but somewhat humorous as well. As most know, my schedule is non-stop, including over-seas travel and debating people Gipp doesn't even know exist, so his comments about how I have nothing better to do are really quite funny.


11:20:44 - Category: King James Onlyism - Link to this article -

Martignoni's Biblical Evidence for the Priesthood Revisited
08/01/2009 - James Swan
Recently I posted an entry on Catholic Apologist John Martignoni's interpretation of James 5:14-16. Martignoni said "elders" in James 5:14 means "priests," and therefore the concept of the Roman Catholic priesthood is clearly taught in the Bible. In response I posted a short MP3 clip from Dr. White's debate on the Roman Catholic Priesthood. I realize that a response from Dr. White may not make it past a Roman Catholic firewall, so I thought it would be useful to allow a Roman Catholic to respond to Martignoni's claim.

Catholic writer Greg Dues has written Catholic Customs & Traditions, a popular guide (New London: Twenty Third Publications, 2007). On page 166 he states,

"Priesthood as we know it in the Catholic church was unheard of during the first generation of Christianity, because at that time priesthood was still associated with animal sacrifices in both the Jewish and pagan religions."

"A clearly defined local leadership in the form of elders, or presbyteroi, became still more important when the original apostles and disciples of Jesus died. The chief elder in each community was often called the episkopos (Greek, 'overseer'). In English this came to be translated as 'bishop' (Latin, episcopus). Ordinarily he presided over the community's Eucharistic assembly."

"When the Eucharist came to be regarded as a sacrifice, the role of the bishop took on a priestly dimension. By the third century bishops were considered priests. Presbyters or elders sometimes substituted for the bishop at the Eucharist. By the end of the third century people all over were using the title 'priest' (hierus in Greek and sacerdos in Latin) for whoever presided at the Eucharist."

According to Greg Dues, the Roman Catholic concept of priest is a later historical development as the nature of the biblical words elder and overseer changed (I would argue the Biblical words were corrupted by those who misinterpreted the Eucharist to be a propitiatory sacrifice). On page 168, Dues notes that the presbyters began being viewed as priests "when Christianity became the official religion of the Roman Empire." This is a far cry from Martignoni's prooftexting the priesthood by an appeal to James 5:14.

Martignoni also argued the concept of the Roman Catholic priesthood is a carryover from the Old Testament, while Greg Dues states, "In 70 C.E. Jerusalem and its temple and Jewish priesthood were destroyed by Roman armies, Jews were scattered. Christians began to look to Jesus as the priest, a development in their thinking reflected clearly in the letter to Hebrews. All the baptized shared this special priesthood because all had become one with Christ" (p. 166).

The concept of the Roman Catholic priesthood is not simply a minor issue, nor is this simply an exercise in nitpicking. Note these words by John O'Brien describing the priesthood:


When the priest announces the tremendous words of consecration, he reaches up into the heavens, brings Christ down from His throne, and places Him upon our altar to be offered up again as the Victim for the sins of man. It is a power greater than that of saints and angels, greater than that of Seraphim and Cherubim.

Indeed it is greater even than the power of the Virgin Mary. While the Blessed Virgin was the human agency by which Christ became incarnate a single time, the priest brings Christ down from heaven, and renders Him present on our altar as the eternal Victim for the sins of mana not once but a thousand times! The priest speaks and lo! Christ, the eternal and omnipotent God, bows his head in humble obedience to the priest's command.

Of what sublime dignity is the office of the Christian priest who is thus privileged to act as the ambassador and the vice-gerent of Christ on earth! He continues the essential ministry of Christ: he teaches the faithful with the authority of Christ, he pardons the penitent sinner with the power of Christ, he offers up again the same sacrifice of adoration and atonement which Christ offered on Calvary. No wonder that the name which spiritual writers are especially fond of applying to the priest is that of alter Christus. For the priest is and should be another Christ. (O'Brien, The Faith of Millions, 255-256)


This language should shock a Protestant. It speaks of a sacrifice that is repeated over and over again by an alter Christus. Hebrews 10 though states Christ offered one sacrifice for sins for all time. With the Mass, the effect is limited. It is quite possible to go to Mass often and still die in a state of mortal sin. As Protestants, we need to defend the perfect work of our high priest Jesus Christ against any who would claim to stand in his place.



09:17:22 - Category: Roman Catholicism - Link to this article -