Alpha & Omega Ministries Apologetics Blog

Camping Jenga
07/31/2009 - Tur8infan
Mr. Harold Camping's views of the end times are extremely complex, which is one of the reason that they attract many folks. In some ways, they are like a more complicated version of Jenga, in which a tower is constructed from numerous sticks that seem to be more or less separable from the tower. One problem with the extreme complexity of his views, however, is that there are numerous single points of failure for his entire system. For example, if Mr. Camping is wrong about the spiritual significance of the number 23 (which happens to be the age that Jehoahaz was when he began to reign, and the length of the period of judging of the pre-regnum judge Tola), many of his arguments would collapse. But how could one prove that 23 is supposed to be the number of "ruling" or "reigning" (both Tola and Jehoahaz were rulers) as opposed to "obscurity" (both men are relatively obscure Biblical characters) or as opposed to "God's wrath or judgment" (one "judged" Israel, the other was taken prisoner by the King of Egypt)? No one really can: Mr. Camping can assert one of those, or any of those, without anyone being able to tell him that the Bible clearly contradicts him, because the sort of identification he's making is essentially arbitrary. In fact, selecting "judgment" has the weakest argument of those three possibilities, since Tola "judging" Israel basically meant protecting it, whereas the judgment that fell on Jehoahaz resulted in Israel becoming a tributary to Egypt.

As you can see, though, the argument regarding the significance of numbers ends up being something like the reverse of the game of Jenga. We pull something out of the tower that Mr. Camping has constructed, and while it might wobble a bit, it doesn't immediately come crashing down. Why is that? Because Mr. Camping's complex approach is used as a support for each tenuous argument. "Maybe the biblical evidence is quite weak for 23 being a spiritual number," we can imagine him saying, "but then isn't it a strange coincidence that it fits together with all of these other pieces of the puzzle?" Of course, those other pieces of the puzzle are tenuous themselves: in fact we could legitimately question the spiritual significance he gives to almost every number in his list of spiritually significant numbers.

That said, having observed Jenga played, I recognize that there are some points of any tower that are fundamental, which if removed do undermine the entire building. What are those fundamental planks in Mr. Camping's system?

One of the fundamental planks in Mr. Camping's system is his rejection of the grammatical-historical hermeneutic. Mr. Camping recognizes this and states: "For example, anyone who follows the man-made, grammatical, historical hermeneutic, which is utilized throughout the church world, will not be able to correctly understand many very important truths of the Bible. This includes the Bible's teachings concerning the end of the church age, and the fact that the true believers can know much about the timetable and details of the end of the world." (We Are Almost There, Chapter 1, pp. 4-5)

What Mr. Camping fails to recognize or appreciate is that his own system has many planks built on the grammatical-historical hermeneutic, either directly or indirectly. For example, in most cases, the spiritual signification of the numbers is derived from looking at the passage in which they appear, applying a grammatical-historical hermeneutic to understand the sense of that passage, and then selecting one or more item from that passage to have spiritual significance. In the case of the 153 fishes in John 21:11, Mr. Camping recognizes a grammatical-historical sense to the passage before imposing his spiritualizing interpretation on it.

The grammatical-historical hermeneutic aspect to Mr. Camping's interpretation with respect to John 21:11 is rather trivial: the story is quite straightforward and easy to understand at the grammatical-historical level. That's not always the case. Sometimes Mr. Camping blunders in his analysis, even at the grammatical-historical level of the investigation.

I'll try to provide an example of Mr. Camping's grammatical-historical blunder, but first let me show you the significance of this particular Jenga piece. One way that Mr. Camping derives May 21, 2011, as the day of the Rapture is based on a comparison of relative dates of various historical events, including not only the crucifixion, but also the Flood, and apparently even Creation. Mr. Camping rejects Ussher's careful and studied chronology in favor of a chronology that appears to be entirely of his own creation. One of the keys to Mr. Camping's chronology is a view that Biblical genealogies are not necessarily the same as modern genealogies.

If Mr. Camping's view of the Biblical genealogies is wrong, then his chronology is not reliable, and if his chronology is not reliable, then his prediction based on that chronology is not reliable. Now, of course, he may simply resort to saying that he has also confirmed the date some other way, but those other ways are also similarly tenuous, so that's not a valid rebuttal on his part.

Where is the blunder in Mr. Camping's view of Biblical genealogies? Mr. Camping builds his geneaologies based on a principle that passages like Genesis 5 should not be viewed as providing a series of fathers and sons, but as providing representative men of each era of mankind. The basis for this claim is an analysis of the genealogies in Exodus particularly with respect to the duration of the sojourn in Egypt.

Using the grammatical-historical hermeneutic, Mr. Camping recognizes that the Israelites sojourned in Egypt four hundred, thirty years.

Exodus 12:40-41
Now the sojourning of the children of Israel, who dwelt in Egypt, was four hundred and thirty years. And it came to pass at the end of the four hundred and thirty years, even the selfsame day it came to pass, that all the hosts of the LORD went out from the land of Egypt.

Next, Mr. Camping provides a genealogical account that he believes corresponds to those four hundred, thirty years. Specifically, Mr. Camping provides the following summation:

Levi (77 years in Egypt)
Kohath (133 years in Egypt)
Amram (137 years in Egypt)
Aaron (83 years in Egypt)
Total = 430 years total time

The numbers do sum to four hundred, thirty years, and Aaron was in Egypt for 83 years. Also, Amram was in Egypt his whole life, which was 137 years. There is, however, a small problem with Mr. Camping's methodology. Amram is the father of Aaron. We know this from Exodus 6:20, the same place that we know that Amram was 137 years old:

Exodus 6:20 And Amram took him Jochebed his father's sister to wife; and she bare him Aaron and Moses: and the years of the life of Amram were an hundred and thirty and seven years.

In view of the fact that Amram is Aaron's father, it does not make sense to simply add his age to Aaron's age. After all, one would expect some overlap between a father and his son. Mr. Camping, however, insists that Amram died the year that Aaron was born: "Aaron in turn was born the year of Amram's death, and was descended from Amram." (Biblical Calendar of History, p. 3) In itself, this claim is not necessarily problematic. After all, a father could die the same year as his son is born. In fact, a father could die up to 9 months or so before his son is born.

The problem is that Amram is also the father of Moses (as we saw above), and Moses was three years younger than Aaron:

Exodus 7:7 And Moses was fourscore years old, and Aaron fourscore and three years old, when they spake unto Pharaoh.

Even if we assume that Aaron was born on the first day of year X and that Amram died the last day of year X, Moses could only be at most about 1 year and 9 months younger than Aaron. Even if Moses was born a full month late, and was conceived on the day that Amram died, he'd be less than two years younger than Aaron. Maybe it would help to put in numbers treating Aaron as though he were born on January 1, 1900:

Aaron: January 1, 1900
Amram dies: December 31, 1900
Moses born: October 31, 1901
From October 31, 1901, to December 31, 1901, Aaron would be 1, while Moses was 0, and then from January 1, 1902, to October 30, 1902, Aaron would be 2, while Moses would be 0. Thus, part of the year Aaron would seem to be two years older, and part of the year Aaron would be one year older. It would never be, however, that Moses would be three years younger, counting by birthdays. So, it is impossible that Amram died the year Aaron was born.

Mr. Camping, however, insists that Amram is not actually Aaron's father, but simply an ancestor of Aaron. This is contradicted by the Scriptures, which declare Aaron and Moses both to be the sons of Amram, to be the children that Jochebed, his father's sister, bare to him:

1 Chronicles 23:13 The sons of Amram; Aaron and Moses: and Aaron was separated, that he should sanctify the most holy things, he and his sons for ever, to burn incense before the LORD, to minister unto him, and to bless in his name for ever.

1 Chronicles 6:3 And the children of Amram; Aaron, and Moses, and Miriam. The sons also of Aaron; Nadab, and Abihu, Eleazar, and Ithamar.

Numbers 26:59 And the name of Amram's wife was Jochebed, the daughter of Levi, whom her mother bare to Levi in Egypt: and she bare unto Amram Aaron and Moses, and Miriam their sister.

Exodus 6:20 And Amram took him Jochebed his father's sister to wife; and she bare him Aaron and Moses: and the years of the life of Amram were an hundred and thirty and seven years.

Mr. Camping's teachings on this matter are clearly contrary to Scripture, which declares that Amram and Jochebed were the parents of Moses, Aaron, and Miriam. But what can Mr. Camping say to respond to this problem?

Mr. Camping's primary response is to appeal to "The Clue Phrase 'Called His Name'." (Biblical Calendar of History, p. 1). Mr. Camping insists that "Called his Name" is a secret clue word to the fact that the relationship being discussed is true parent-child relationship: "A more careful examination of the Scriptures reveals why the phrase "called his name" which is the Hebrew qara, was used. In every place where this phrase is employed, there can be no doubt of the existing relationship; invariably it is indicative of parent and child." (Biblical Calendar of History, p. 1) We can easily rebut this argument:

a) Mr. Camping has to appeal to grammatical-historical exegesis to determine whether in those other cases a parent-child relationship is, in fact, present. Then, having no further use for that method, he acts like a child who has climbed into his father's lap, and slaps the method in the face. The self-contradictory nature of such an approach should be evident to all.

b) Even if it were true that qara always correlated with a parent/child relationship, that would not establish that qara is a clue word to any secret meaning.

c) Mr. Camping is wrong about the claim that it is "invariably ... indicative of parent and child." (Biblical Calendar of History, p. 1) In fact, the very first instance of the word is when Adam calls his wife's name, Eve:

Genesis 3:20 And Adam called his wife's name Eve; because she was the mother of all living.

Additionally, the expression is used of inanimate objects such as a rock:

1 Samuel 7:12 Then Samuel took a stone, and set it between Mizpeh and Shen, and called the name of it Ebenezer, saying, Hitherto hath the LORD helped us.

or a city:

Judges 18:29 And they called the name of the city Dan, after the name of Dan their father, who was born unto Israel: howbeit the name of the city was Laish at the first.

More importantly, the expression is used of naming children, when the person naming the child is plainly not his father or mother:

Ruth 4:17 And the women her neighbours gave it a name, saying, There is a son born to Naomi; and they called his name Obed: he is the father of Jesse, the father of David.

Both "gave" and "called" are from qara.

And most amusingly, this is even the case with Moses, who was called Moses not by his parents (Amram and Jochabed) but by Pharaoh's daughter:

Exodus 2:10 And the child grew, and she brought him unto Pharaoh's daughter, and he became her son. And she called his name Moses: and she said, Because I drew him out of the water.

In short, Mr. Camping's supposed key to unlocking these genealogies is wrong. And, without that key, we have no reason to trust his chronologies. Furthermore, without his chronologies, we have no reason to trust the date of the flood that he gives. Furthermore, since we have no reason to trust the date of the flood, we have no reason to trust his date of Christ's second coming. The Jenga tower comes crashing down, not only because we have shown that the grammatical-historical hermeneutic is simply inescapable, but because the entire system of chronology is rotten at its core.

-TurretinFan


15:20:00 - Category: Reformed Apologetics - Link to this article -

Harold Camping Today on Iron Sharpens Iron
07/31/2009 - James White
Today at 3pm EDT Mr. Camping will be taking calls on Iron Sharpens Iron. We have offered Chris Arnzen our system and phone lines so that Mr. Camping can hear the callers (WNYG's technical equipment leaves a good bit to be desired). I have decided to fire up the DL feed again as well, however, what I will do in light of the fact that Mr. Camping spends at least 90 minutes a day on radio stations around the world spreading his "gospel" of 5-21-2011 is to listen to the program myself then, on the DL feed at the end of ISI, I will comment on what he has said or claimed. So don't dump the feed as soon as ISI is over, as I will be commenting afterward.


11:21:59 - Category: Exegesis - Link to this article -

Hebrews 2:11ff
07/31/2009 - James White
Sunday evening sermon from PRBC, July 26, 2009.






00:01:00 - Category: Exegesis - Link to this article -

Today on the Dividing Line AND Iron Sharpens Iron
07/30/2009 - James White
I started out today on Iron Sharpens Iron doing the third day in a row on the Harold Camping topic. This time we took calls just for me. Mr. Camping's followers were out in force, and once again, the importance of honoring God's Word by refusing to force our words into God's mouth was seen clearly. Here's the program.
Then a few hours later we did our regular DL program. I said at the start I was going to be reviewing Tim Staples and a few other things, but had some calls to take first. Well...the calls ended up taking the entire hour! Good stuff though on Acts 13:48, Cornelius, and a number of other topics. Here's the program.
20:44:56 - Category: The Dividing Line - Link to this article -

Why We Love the Church
07/30/2009 - Jeff Downs
In light of the recent discussions, old and new readers of this blog maybe interested in this new book by Kevin D. Young and Ted Kluck titled Why We Love the Church: In Praise of Institutions and Organized Religion (Moody, 2009). A study guide for the book is located online here (free).

Check out their quick YouTube introduction. I know their focus is not on the heresy of Camping (i.e. get out of the Church), but this book is quite relevant.



Tim Challies review's the book here.

Many of us could recommend excellent treatments on the doctrine of the church; Thomas E. Peck's Notes on Ecclesiology is one I would recommend. Purchase it here


10:54:26 - Category: Resources - Link to this article -

Mission Accomplished!
07/30/2009 - James White
Remember how last month AV Publications (aka, Gail Riplinger) refused to send me a copy of her book, even though the person ordering it paid full price for it? Well, we got someone else to order it, and...here it is! Opened it up right to an attack on my father's godly Greek professor, Kenneth Wuest. Mrs. Riplinger is still as nutty as ever, that's for sure. I would love to see what it says about me, if anything at all, but, of course, it has no index. Brilliant. There is a lot of anti-Calvinism in the book as well. If I can hammer out a few moments I'll document some of it. More of the same, to be sure.
Also received the Muraoka lexicon of the Greek Septuagint, as well as Tim Staples' series on Purgatory, which I will now get recorded and plopped on the iPod Nano (which allowed me to finish a 55 minute Carson lecture this morning while riding in about 43 minutes). Once again, many thanks to all who help the work through the Ministry Resource List!


10:30:18 - Category: King James Onlyism - Link to this article -

Hebrews 2:9-10
07/30/2009 - James White
The Sunday morning sermon from PRBC, July 26, 2009. Note the discussion of the importance of the imputed righteousness of Christ at the end of the study.






06:48:01 - Category: Exegesis - Link to this article -

Day Two of the Debate with Harold Camping
07/29/2009 - Micah Burke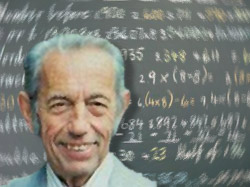 The second day of debate between Dr. James White and Harold Camping of Family Radio is now available. Today Mr. Camping didn't even attempt to interact with Dr. White's presentation, attempting instead to teach his unusual Biblical numerology to the listeners.


Day two of the debate is now available here.


18:00:23 - Category: Misc - Link to this article -

Day One of the Debate with Harold Camping Posted!
07/28/2009 - James White
We wanted to get this up as soon as possible. We had major problems at first, but we got everything set up and still got a full hour or more in of meaningful exchange. As I expected, the focus was the proper one: Harold Camping's incoherent hermeneutical methodology. I am looking forward to tomorrow's exchange! Click here to listen to the program.


14:35:24 - Category: General Apologetics - Link to this article -

Harold Camping: Modern Day Cult Leader
07/28/2009 - James White
Some of you may know that over the past three weeks Le Tour de France has been going on. Those of us who are avid cyclists find this time period to be our "Super Bowl," so to speak. It just lasts for three weeks. Anyway, in the mountain stages you will hear the commentators use a particular phrase. When someone finally reaches their maximum output, their maximum cardio-vascular capacity, and they just can't keep up with the pace, they "blow out the back," and start "going backwards." But the phrase you hear all the time is, "the elastic has broken." That is, someone who had just been hanging on the back of a group on the climb disconnects, the elastic is broken, and they slow down and start losing more and more time on those in front of them.
It seems to be that for Harold Camping and Family Radio, "the elastic has broken." As I have invested the time of late in listening to Camping's Open Forum program, I have simply been shocked at how far from orthodox Christianity he has drifted. While he maintains his attack upon the church, which he began years ago, he has now added an entire cadre of outlandish beliefs to his repetoire, resulting in a most interesting group of callers and listeners. As you listen to Camping now you note that aside from his "May 21, 2011" prediction (which he referred to as "certain" and "the Word of God" in the programs I listened to this morning) he has now given a very prominent place to full-blown annihilationism. To this he has added another amazing aspect, that being his complete misunderstanding of two primary texts, Revelation 13:8 and Romans 1:4, where he now teaches that Jesus, as the Christ, died before the foundation of the earth, and then became the Son of God upon His resurrection: the cross then is just a "representation" of what He did in eternity past! The cross does not pay for sin, as that was done prior to the Incarnation! This incredibly absurd belief, which overthrows every possible part of the Bible's teaching on the cross, the incarnation, atonement, etc., is just another example of the fact that once you are cut loose from the foundation of Scripture, there is no end of the silliness you can end up promoting. Try to follow a portion of what Camping was presenting less than a week ago on his program:

He is declared to be the Son because he had risen from the dead. At the time that John 3:16 is being written, he had not gone to the grave as we read later on in the gospels, but it is pointing to the fact that before the foundation of the world God's whole plan of salvation was worked out and he not only named those who he planned to save but he paid for their sins and when he rose from the grave and how he did this is something we cannot understand of course at all anymore than how can we understand that he is Father, Son and Holy Spirit when there is only one God. We are in the presence of his glorious majesty who is infinite in every aspect of his being and is from eternity past. So we just read what it says about him and say oh yes that is what happened. And when he rose from the dead after he had made payment then he is called the Son of God. He's the firstborn from the dead....
As I listened to this I thought to myself, "He sounds like a modalist. He does not sound like he is any longer a Trinitarian. He shows no understanding of the relationship of the Father, Son, and Spirit." More on that in a moment. Clearly Camping has no meaningful knowledge of the meaning of the Greek term [πρωτότοκος] (prototokos), as he thinks it must mean that Jesus is resurrected before He is even incarnated! How anyone can believe this kind of teaching is difficult to believe (then again, they followed Joseph Smith, too). He goes on,

But in order to be called a Son he had to have a beginning, and that beginning is when he rose from the grave after he made payment for our sins. He was not in eternity past the Son of God. He became the Son of God after He made payment for our sins. That was before the creation.
Again I am thinking to myself, "This guy has abandoned the Trinity. He's gone modalistic in defense of this 'two deaths' theory he's come up with." I did not have to wait long to get my confirmation, for a caller asked Camping about how no man knows the day or the hour, neither the Son, nor the angels, etc. Camping actually has the temerity to suggest that the "Son" here might be....Satan! The absurdity of such a suggestion takes your breath away. But then he suggests that if this is actually Jesus, then it has to be "experiential knowledge." And that is when we are treated to the following:

Then it could not refer to Christ, because Christ is God. In that sense He has knowledge as we read in Acts, where it says that it's not....that's early in the church age... to know times and seasons, which the Father has put in his own power, and Christ always is identified as the Father. Remember in Isaiah he's spoken of as everlasting Father. So Christ in his knowledge of this whole business of payment for sin, he is the Father. He has full knowledge. As far as experiencing it, he experienced it as Christ, but not as the Son, until he demonstrated at the time of the cross how he suffered before the foundation of the world in making payment for our sins.
If that isn't full blown modalism, I don't know what is. A plain confusion of the divine persons, a unitarian presentation of one Person being manifested in different modes. In fact, has Camping come up with a new spin on an ancient heresy? Because he seems to distinguish between the pre-existent Christ who is the Father, and who then becomes the Son at the resurrection! Maybe we have a quadernity! Who knows? What is certain is that the elastic has broken: Camping's name will be remembered by future generations alongside Joseph Smith, Mary Baker Eddy, Ellen G. White, and Charles Taze Russell: a clear example of an American-born cult leader.




12:00:00 - Category: General Apologetics - Link to this article -

A Fascinating Catholic Answers Forums Thread
07/27/2009 - James White
M.S. informed me of this fascinating thread over on the Catholic Answers Forums. It is sad, and encouraging, all at the same time. What is sad, clearly, is that the users assume someone like Keating, who has refused to engage any meaningful critique of his apologetics writings for decades now, would have a meaningful response to my criticism. But what is encouraging is that at least that portion of my argument was posted in full and, at least to this point, the link to the article is still there. So, we can only hope that the serious minded readers of the forums (who are rarely the most talkative in my experience) will consider well just how shallow and untenable Rome's arguments based upon Luke 1:28 really are.


16:04:53 - Category: Roman Catholicism - Link to this article -

Harold Camping Debate Tuesday and Wednesday!
07/27/2009 - James White
We have arranged to be able to webcast the Iron Sharpens Iron program on our regular Dividing Line link tomorrow. So here is how it will work: tomorrow starting around 10:25am or so (1:25pm EDT) we will start streaming the seminar I did on Camping's attack upon Christ's church back in 2002 or so. That will take us right up to noon our time, 3pm EDT, when Iron Sharpens Iron begins. Please help us take the burden off of ISI's servers by listening to the program on the regular Dividing Line link! We will webcast both days of the debate, Tuesday and Wednesday, and then, Lord willing, I will join Chris to take calls from the audience on Thursday. If we have, in fact, worked out the problems we have had in the past with the link to WNYG, then we MIGHT be able to take calls on our regular DL line as well. We will see! Of course, we will be recording the programs and posting them as soon as possible, as we know there will be a great deal of interest in listening to this interaction.


15:33:25 - Category: General Apologetics - Link to this article -

Whose Line is it Anyway?
07/27/2009 - Tur8infan
I was amused to note one example of Rome's improvisational informal magisterium at work to poach another Reformed slogan. It's not one of the slogans that the first generation reformers used (Sola Scriptura, Sola Fide, Sola Gratia, Solus Christus, Sola Deo Gloria), but one that became popular in the 17th century:

"Ecclesia reformata quia semper reformanda est" ("The Church is Reformed, because Always Reforming") - Jodocus von Lodenstein (Dutch Reformed Theologian 1620-1677)

"Numquam reformata quia numquam deformata" ("Never reformed because never deformed") - Pope Innocent XI (pope from 1676 to 1689) (speaking of the Carthusian order)

"Always reforming, always in need of reform." - Steve Ray (calling it "One of the Church's mottos")(source - H.T. to James Swan for pointing this out to me) (see also "The Catholic Church is in need of reform and always reforming." "The Church is like a roller coaster zooming through the centuries. There are high points and low points. The Church is always reforming and always in need of reform."

Steve Ray's main quotation is right, but only because he said "the Church" and not "Rome." It's a very popular motto of a number of the Reformed churches, especially the Presbyterian churches, which make up (together with all those churches that profess faith in Christ alone for salvation) the visible Church. It's not a particularly popular slogan among the popes, especially not Innocent XI.

Of course, obviously, "reformation" is not necessarily a dirty word in Catholicism. Trent's purpose was, among other things, reformation:
Doth it please you, --unto the praise and glory of the holy and undivided Trinity, Father, and Son, and Holy Ghost; for the increase and exaltation of the Christian faith and religion; for the extirpation of heresies; for the peace and union of the Church; for the reformation of the Clergy and Christian people; for the depression and extinction of the enemies of the Christian name,-- to decree and declare that the sacred and general council of Trent do begin, and hath begun?
They answered: It pleaseth us.
- Trent, Decree Touching the Opening of the Council.

To the extent that Mr. Ray was recognizing that his church is in need of reform, Praise be to God that he has recognized this and if God brings another great Reformation, we will rejoice!

Until then we will note that Rome's motto has been the false claim: Semper Eadem (Always the Same)

Whereas the Reformed churches have sought to have the motto: Ecclesia reformata semper reformanda secundum verbum Dei - for it is Verbum Dei (the word of God) that is truly semper eadem (always the same), and men and churches need to submit to the Word of God and reform themselves to it, whenever they discover they have strayed from it.

-TurretinFan


10:58:41 - Category: Roman Catholicism - Link to this article -

By Common Confession
07/24/2009 - James White
16:53:24 - Category: Godly Disciplines - Link to this article -

Glasgow "Art" Display Again Shows Man's Hatred of God's Ways
07/24/2009 - James White
This morning I really pushed myself hard (too hard, as it turned out), on a 42 mile ride, starting at 4:05am, climbing 1250 feet. But while out there in the dark I listened to more of William Lane Craig's lectures on soteriology. I could literally write a book, I really could. But at one point the issue of the "general call" and the "effectual call" came up. One of the class members asked why Calvinists believe in a general call and all, and Craig clearly showed his cards in failing to understand why we do, in fact, believe that there is a general call of the gospel. He did, at least, try to come up with something, and what he came up with wasn't all bad. He recognized that the proclamation of the gospel could have a "leavening" effect upon a culture, but that was all he could come up with. That is true as far as it goes, but his main problem was that he kept saying that Calvinists don't believe that unregenerate men "can respond to the gospel at all." Untrue. We believe unregenerate men always respond to the gospel, and that strongly: with utter and complete detestation and rejection! That rejection can take the form of atheism, open hatred of God, or often takes the form of false religion and empty piety, but the fact is that man does respond to the Gospel, with rejection. It is only by God's grace that the elect respond in repentance and faith, and that is due to the powerful work of the Spirit of God.
Which brings me to today's example from culture. As I started looking through my RSS feeds I ran across the story of the Glasgow publicly funded exhibition that encourages people to deface the Bible. It is sponsored by the Metropolitan Community Church, a homosexual organization. We should hardly be surprised that anything associated with the Metropolitan Community Church would be blasphemous and offensive---the entire movement is a glowing, large-print fulfillment of Romans 1. They invited the public to "write themselves into the Bible" if they felt they had been left out. Of course, lacking a biblical view of sin, the results have caught them by surprise. But the irony is that "The exhibition has been created by the artists Anthony Schrag and David Malone, in association with organizations representing gay Christians and Muslims." Gay Christians and Muslims? So, the first thought across the logical mind is, "So, why don't you have a Qur'an sitting there to be scribbled in as well?" And, of course, we all know the answer to that. Anti-Christianity is good business and culturally acceptable.
So what fills the hearts of these men and women writing insults in the pages of the Bible in Glasgow? Are these morally neutral agents with autonomous free will that just need some more information to turn from their sin? If you think that--well, someone ripped major portions of the text out of your Bible. But even more so, on the Molinist perspectve of WLC, doesn't it follow that God chose to "actuate" these people who, in this context, would do exactly what they are doing (but, "freely" of course!), but, without any purpose or meaning? I confess, that makes not a wit of sense to me. The reality is, this situation illustrates why Calvinists believe God has a purpose in the "general call" and the proclamation of His will in human culture. Whether people like it or not, the Bible says that God's law will not be ignored. Either it will function as a curb, a limit, to the sinfulness of men, or, when God's Spirit brings judgment upon a culture, it will be used to demonstrate, over and over again, the desperate sinfulness of man's heart, and the just punishment of God that will come upon those who love their sin. In this instance, as Western culture hurtles toward self-annihilation in its hatred of God and His law, we see open desecration of Scripture being hailed as "art." Is this not a fulfillment of the Bible's own description of the sinfulness of man in Romans 1 and 3? And so when judgment comes upon this culture, will there be any question of its justice? Surely not.


16:06:34 - Category: General Apologetics - Link to this article -

Roman Catholicism, Phone Calls, Norman Geisler, on Today's DL
07/23/2009 - James White
A wide variety of topics covered today, including responding to a Roman Catholic comment regarding debates, a call on Harold Camping, and a continuation of our examination of Norman Geisler's anti-Calvinism sermon. Here's the program.


18:09:45 - Category: The Dividing Line - Link to this article -

Is Mariolatry Comparable to Indian Idolatry?
07/23/2009 - Tur8infan
How dare I suggest that this story (link) about an Indian idol's problem with folks outdoing themselves by giving their idols large crowns have anything to do either with this photo of an idol to Mary (attempted image of Jesus in the background) or these similar idols (first, second, third, fourth, fifth, sixth, seventh, and eighth) or similar to this gift of a golden rose to an idol of Mary (link)? I dare because I think those who are willing to seriously consider the matter must see that Roman Catholicism treats Mary as a goddess in every way except actually saying the word "goddess."

But I know my words have little influence. After all, who am I? Just an anonymous Reformed apologist. Perhaps you think my judgment is biased. Perhaps then you will hear what Tertullian ("the Father of Latin Christianity") had to say. ...
[Click Here to Continue Reading]


06:56:52 - Category: Roman Catholicism - Link to this article -

The Unity of Rome Illustrated
07/22/2009 - James White
So, the long and short of it is this: we need to stop going to the Protestants for our understanding of Justification, whether it's Joseph Fitzmyer's attempt to say that justification is "forensic" in his New Jerome Biblical Commentary, or Scott Hahn's attempt to say that "works of the law" refers only to the ceremonial law or that works are only required in "final justification." These divergences arise because of a basic misunderstanding of how the Old Covenant relates to the New, which is the same problem we are having today when Catholic prelates deny supersessionism and teach that the Old Covenant is still valid for the Jews today. One small error can send us off in a hundred different, but erroneous, directions.
Robert Sungenis

16:17:16 - Category: Roman Catholicism - Link to this article -

A Brief Comment on the "Communion of Saints" and Catholic Blogger "Devman"
07/22/2009 - James White
I was directed to this blog entry that provides a response, of sorts, to a brief comment I offered about praying to "St. James" for my conversion. I wondered out loud just what St. James is supposed to do for me. Is he supposed to contradict himself relating to the second chapter of his epistle, found in Scripture? Of course, that was meant to communicate the fact that those who cannot give a scriptural response to the commentary I have offered in print for years (The God Who Justifies pp. 329-354) are barking up the wrong tree to attempt to circumvent scriptural truths through prayers to authors who, in reality, are not hearing a word they are saying and who would not intervene even if they could. I likewise asked what James, or Jerome, or anyone else, is supposed to do. Do these saints send down some kind of grace? Send angels? Just what is the nature of this activity from beyond? Or are they just going to pray for me? But to what end? Isn't God already doing His best? Don't I have my libertarian free will? All of these questions were meant to raise issues I have expanded upon in many other forums (including the recent series I did reviewing my debate with Patrick Madrid on the veneration of saints and angels).
In an article titled "More Heat But No Light from James White," a Roman Catholic (former atheist) named "Devman" (might the URL indicate his name is Devin Rose?) commented on this single paragraph. He identifies my response as "ridicule," and surely, when you start asking just what Roman Catholic piety is supposed to accomplish, with its myriads of prayers, candles, rosaries, novenas, and processions replete with statues and the like, the result cannot help but sound like ridicule. One is reminded of this video:



In today's culture you are not allowed to speak the simple truth about this kind of activity: it is idolatry, plain and simple, and no amount of truth-twisting and word-smithing is going to change that. In any case, before responding to his actual claims, I would like to thank him for setting himself apart from Jimmy Akin, Tim Staples, Mark Shea, Steve Ray, and the whole host of lesser-known Roman Catholic apologists by referring to me as a "Refomed Baptist Protestant apologist." Unlike the large majority of his compatriots, Devman has chosen the high road, skipping past the mind-numbing cavil of "anti-Catholic." In fact, in an earlier post he actually suggested people compare Shea's book with mine, Scripture Alone! Congratulations are in order. Now on to his comments. He writes:
His remarks are disingenuous, for he well knows as a professional Protestant apologist what the Catholic Church teaches about the communion of saints, yet instead of accurately portraying that belief, he deliberately caricatures it.
My remarks are anything but disingenuous. Yes, they were brief, and were meant to use irony with a dash of sarcasm, but as I noted above, they have a purpose that is meant to get someone to think. Yes, I well know what the concept of the communion of saints involves, but that wasn't my point, was it? My point was to ask what praying to James is supposed to accomplish in light of the fact that 1) James didn't teach what Roman Catholics suppose he did, and 2) what kind of "influence" can a saint in heaven exercise over someone such as myself? And given the emphasis upon a form of libertarianism that is vital to the existence of the entire sacramental system, what would be involved in praying for my conversion to Romanism in the first place?
So how did I caricature this? We go on:
We ask a saint in Heaven to pray for us, and by God's Providence and facilitation, they can hear us and respond by praying to our Father. It is not much different than asking a fellow Christian to pray for you.
Oh, but it most definitely is different, and that is the whole point. The common Roman Catholic assertion that praying (note the word, it is important) to saints is "not much different than" asking a fellow Christian to pray for us is simply fallacious. I am not "praying" to my fellow Christian. Prayer is an act of worship. Roman Catholic practice has robbed prayer of its exalted position (by allowing it to saints, angels, and in particular, to Mary), and we have successfully debated this topic in the past. There is this little problem of the fact that just announcing the idea of the "communion of saints" does not amount to a valid way around the fact that there is a fundamental separation between those who are alive in this world, and those who are alive in the next. The "communion" part is due to our union with Christ, not due to some kind of ease of communication! You simply do not find the saints on earth communicating with the saints in heaven (and no, my Roman Catholic friends, having the prayers of the saints in bowls in apocalyptic language does not provide you a foundation for such a concept). So, you can try to gloss over the fundamental problems with such a non-apostolic practice by mere analogy to my asking a fellow believer to pray for me will not do.
It is not "magical" when you pray for me and God hears and answers by giving me grace–it is wonderful and amazing and beautiful, but it is not some kind of conjuring; rather, it is how God has created the world and us and made it possible for us to be in communion with one another.
So, does this mean that Devman is offering the following answer to my question? That when person X prays to saint Y for me, that saint Y then prays to God and God is then convinced to give grace to person X? Is this grace that God would not have given otherwise? And what does this grace do? Does it help person X convert me? Is that the idea?
I do not get the indication (and I could surely be wrong) that Devman has listened to the debate with Patrick Madrid on these subjects, for he offers the same reasoning that we have examined many times before:
One obvious objection is that the canonized saints in Heaven are all dead people, and surely dead people can't hear us, so it is at best a waste of time and at worst some kind of sorcery to ask them to pray for us. However, in Luke 20:38, Jesus says in his reply to the Sadducees that "he is not God of the dead, but of the living, for to him all are alive." Further, in Matthew 17 suddenly Moses and Elijah appear before Jesus during the Transfiguration: "And behold, Moses and Elijah appeared to them, conversing with him." Connecting the two Biblical dots here can tell us that by God's grace and power human death does not end communication (or communion) between them and God and living persons. These are only two of the many passages in the Bible which directly or indirectly support the communion of saints.
Biblical dots. Thus the infallible Church creates her dogmas? Not clear hermeneutical conclusions based upon careful handling of the text, but "biblical dots"? Of course the saints in heaven are alive. No one has said otherwise. But where is the evidence that Christians are to pray to them? Sure there are lots of emotional stories, but how about some biblical evidence? And notice the equivocation of terms, "death does not end communication (or communion) between them and God and living persons." Where is there any communication inherent in recognizing that the saints are alive in God's presence? Are we seriously to believe that the unique, one-of-a-kind event of the Transfiguration itself is a meaningful foundation for communication with those who have passed from this life? Do I really need to point out that there is actually no example of communication between the apostles and Moses and Elijah, that it is limited to Jesus, and hence would not, even if it was pressed far out of its meaningful context, support such a concept?
As for this being some invention of "modern Roman Catholicism", history is against Mr. White. My friend Tom posted a few months back about one example from the 7th century of praying for those who have died.
Seventh century? Who has ever denied that by the seventh century all sorts of unbiblical traditions were as popular as popcorn? What I had written was, "but it is still striking to ponder how far from the mindset of the inspired writers modern Roman Catholicism truly is." I had used as my example...what? An example from modern Roman Catholicism. So why change the subject of what I was addressing?
So what is one to do? Avoid polemical apologists like Mr. White and find charitable and reasonable persons with whom to engage in dialogue. Oh, and definitely pray for James White and ask the saints to pray for him.
Yes, avoid that guy! It looks like that memo went out a few years ago to all the Roman Catholic apologists. They would like to tell you that is because I'm such a mean, terrible, horrible, nasty person: but that would require that you not actually watch any of the nearly three dozen debates we have done over the years with Roman Catholic apologists. Oh, but wait, here's one: let's see who the mean "polemical" apologist is here:





Or, how about this one?





I would invite Devman to examine all five debates I have done with Mitch Pacwa and then defend this words in light of the reality of the record.


16:13:23 - Category: Roman Catholicism - Link to this article -

Zaynab bint Jash and the Qur'an
07/21/2009 - James White
Today on the DL I was joined by Sam Shamoun and we discussed the story of Zaynab bint Jash and the Qur'an. It is a very important subject in analyzying the Qur'an. Here's the program.


20:14:45 - Category: The Dividing Line - Link to this article -

Flattening Flimsy Flim-Flam
07/21/2009 - Tur8infan
Mr. Mark Shea (link) seems to think that Dr. White's post (link) is so much "huff-puffery." Thankfully, the flim-flam from which Mr. Shea's argument is constructed is so flimsy that it is flattened by even fairly rudimentary analysis.

Mr. Shea seems to have forgotten the important lesson of the story of the three little pigs. The lesson wasn't so much that one needs to label the bad guy as a wolf or call his arguments huffing and puffing, but that one needs to have a house built out of something more substantial than straw and/or sticks. In this case, Mr. Shea's arguments are the argumentative equivalent of the straw house. Why? Because they lack the solid foundation of Scripture. As Cyril of Jerusalem (about A.D. 315 – 386) put it:
Even to me, who tell thee these things, give not absolute credence, unless thou receive the proof of the things which I announce from the Divine Scriptures. For this salvation which we believe depends not on ingenious reasoning, but on demonstration of the Holy Scriptures.
- Cyril of Jerusalem, Catechetical Lecture IV, Section 17

Mr. Shea is clearly not fond of the doctrine of the perspicuity of Scripture. He writes: "The whole 'Scripture is perspicuous' thing is a classic case of elevating human tradition to the level of equality with the word of God." We chuckle to ourselves wondering whether Mr. Shea, adhering to papal traditions as he does, means that as a criticism or a compliment.

After all, the doctrine of the perspicuity of Scripture goes back to the earliest Christian writers. For example, Justin Martyr (about A.D. 100 – 165) suggests that at least some of the Scriptures have a clear meaning that requires no interpretation:
Pay attention, therefore, to what I shall record out of the holy Scriptures, which do not need to be expounded, but only listened to.
- Justin Martyr, Dialog With Trypho, Chapter 55

Mr. Shea's straw (over twigs) construction choice is revealed in his straw man argument:
It works like this: the enthusiast for the doctrine of the "perspicuity of Scripure" [sic] reasons "God always does what is best. Having a Bible that is perspicuous is best. Therefore, God has done that."
Of course, neither Dr. White nor any serious proponent for Scripture's perspicuity argues that way.

We have many arguments at our disposal, we might, as Irenaeus (about A.D. 130 - 200) did and take the position that the perspicuity of Scripture is self-evident, hidden only from the blind:
Since, therefore, the entire Scriptures, the prophets, and the Gospels, can be clearly, unambiguously, and harmoniously understood by all, although all do not believe them; and since they proclaim that one only God, to the exclusion of all others, formed all things by His word, whether visible or invisible, heavenly or earthly, in the water or under the earth, as I have shown from the very words of Scripture; and since the very system of creation to which we belong testifies, by what falls under our notice, that one Being made and governs it,—those persons will seem truly foolish who blind their eyes to such a clear demonstration, and will not behold the light of the announcement [made to them]; but they put fetters upon themselves, and every one of them imagines, by means of their obscure interpretations of the parables, that he has found out a God of his own.
- Irenaeus, Against Heresies, Book 2, Chapter 27, Section 2

But alas, while some of Mr. Shea's colorful rhetoric (which we have striven, by way of flattery through imitation, to duplicate) may be fresh, some of the strawy arguments he uses are quite moldy by now. For example, he argues:
You can always find some sort of biblical justification for your pet idea. And with sufficient will power or ego, you can trumpet your pet idea as the Revealed Will of God Almighty, denouncing anybody who questions your pet theory, not as somebody who questions your pet theory, but as an enemy of God who "rails away" at God Almighty, while "The child of God knows better." It's a very cozy way to congratulate yourself.
This characterization of Scripture (in addition to leading one to make a note to oneself: "remember not to trust Mr. Shea's biblical self-justifications") is contrary to that of the founder of Latin Christianity, Tertullian (about A.D. 160 -220) who stated:
Then, if even the heretic seek refuge in the depraved thoughts of the vulgar, or the imaginations of the world, I must say to him: Part company with the heathen, O heretic! for although you are all agreed in imagining a God, yet while you do so in the name of Christ, so long as you deem yourself a Christian, you are a different man from a heathen: give him back his own views of things, since he does not himself learn from yours. Why lean upon a blind guide, if you have eyes of your own? Why be clothed by one who is naked, if you have put on Christ? Why use the shield of another, when the apostle gives you armour of your own? It would be better for him to learn from you to acknowledge the resurrection of the flesh, than for you from him to deny it; because if Christians must needs deny it, it would be sufficient if they did so from their own knowledge, without any instruction from the ignorant multitude. He, therefore, will not be a Christian who shall deny this doctrine which is confessed by Christians; denying it, moreover, on grounds which are adopted by a man who is not a Christian. Take away, indeed, from the heretics the wisdom which they share with the heathen, and let them support their inquiries from the Scriptures alone: they will then be unable to keep their ground. For that which commends men's common sense is its very simplicity, and its participation in the same feelings, and its community of opinions; and it is deemed to be all the more trustworthy, inasmuch as its definitive statements are naked and open, and known to all. Divine reason, on the contrary, lies in the very pith and marrow of things, not on the surface, and very often is at variance with appearances.
- Tertullian, On the Resurrection of the Flesh, Chapter 3

Mr. Shea doesn't limit himself to suggesting that Scripture is ambiguous, he also argues that experience tells us that this is so:
The thing is, the perspicuity of Scripture is one of those ideas, like Marxism, that is the result of theory run amuck and removed entirely from the laboratory of real life ... people who assert things like the Perspicuity of Scripture as Revealed Truth have to face the fact that the Laboratory of Experience is simply against them. The one thing Scripture is not is perspicuous.
I wonder if this is where Mr. Shea hopes to gain an edge on folks with less experience in the laboratory than he. I refer to folks like Athanasius (about A.D. 297 - 373) who wrote:
And this is usual with Scriptures, to express itself in inartificial and simple phrases.
- Athanasius, Four Discourses Against the Arians, Discourse 3

And again:
These are fountains of salvation, that they who thirst may be satisfied with the living words they contain. In these alone is proclaimed the doctrine of godliness. Let no man add to these, neither let him take ought from these. For concerning these the Lord put to shame the Sadducees, and said, 'Ye do err, not knowing the Scriptures.' And He reproved the Jews, saying, 'Search the Scriptures, for these are they that testify of Me.
- Athanasius, Letter 39, Section 6

Perhaps, as I say, Mr. Shea believes himself a better Christian scientist or laboratory technician in the laboratory of life than Athanasius. If so, then no doubt he will not be shy to proclaim his experimental superiority over Hilary of Poitiers (about A.D. 315 - 367) who declared:
The Lord enunciated the faith of the Gospel in the simplest words that could be found, and fitted His discourses to our understanding, so far as the weakness of our nature allowed Him, without saying anything unworthy of the majesty of His own nature.
- Hilary of Poitiers, On the Trinity, Book 9, Section 40

Mr. Shea assures us (attempting to justify his pet idea from Scripture - see above) that:
That's not me talking, that's 2 Peter:
So also our beloved brother Paul wrote to you according to the wisdom given him, 16 speaking of this as he does in all his letters. There are some things in them hard to understand, which the ignorant and unstable twist to their own destruction, as they do the other scriptures. (2 Peter 3:15-16)
One wonders if Mr. Shea is aware of how this verse was understood by the early Christians. Augustine (about A.D. 354 - 430) explains:
For it is none other than the question of God's grace which has caused persons of no understanding to think that the Apostle Paul prescribes it to us as a rule, "Let us do evil that good may come." It is in reference to these that the Apostle Peter writes in his second Epistle; "Wherefore, beloved, seeing that you look for such things, be diligent, that you may be found of Him in peace, without spot and blameless and account that the long-suffering of our Lord is salvation; even as our beloved brother Paul also, according to the wisdom given unto him, has written unto you; as also in all his epistles, speaking in them of these things: in which are some things hard to be understood, which they that are unlearned and unstable wrest, as they do also the other Scriptures, unto their own destruction." Take good heed, then, to these fearful words of the great apostle; and when you feel that you do not understand, put your faith in the meanwhile in the inspired word of God, and believe both that man's will is free, and that there is also God's grace, without whose help man's free will can neither be turned towards God, nor make any progress in God. And what you piously believe, that pray that you may have a wise understanding of.
- Augustine, Letter 214, Sections 6-7

Augustine understood Peter to be saying that it may be very hard to reconcile Paul's teaching of Grace and of Free Will, but we should simply accept the plain teaching both that men have wills and that God gives grace. I won't derail this with a further discussion of Augustine's compatibilism, but suffice that this passage demonstrates that Augustine at least viewed Peter as suggesting that the error is not in thinking that Paul speaks in riddles, but simply that he speaks about things that are hard fully to understand.

Shea throws another straw man into the pile by asserting that the rebuttal to citation of 2 Peter 3:15-16 is as follows:
Standard boilerplate replies generally run toward saying things like "Paul's writing is perspicuous, it's just the ignorant and unstable who screw things up."
Of course, that's not the primary response although it does sound a bit like what Augustine and other fathers have said.

The primary response is that the doctrine of perspicuity doesn't claim that every text of Scripture is equally clear. Just that the necessary things are clear. And the second is like it: "some things hard to understand" suggests what should be blindingly obvious to all, namely that Paul's letters also contain some things not hard to understand (not by logical necessity, of course, but simply common inference).

After chopping the straw man into little bits with reference to Revelation and Job, Mr. Shea decides to present a view of perspicuity that is a little closer to accurate mixed in with more straw:
What doctrines like the "perspicuity of Scripture" *really* mean is "Scripture means what I take it to mean, no more, no less. The easy to understand parts are the parts that agree with what I think. The hard to understand parts are the parts that a) talk about unimportant stuff or b) must be subordinated to what I understand."
Most of that, the part about perspicuity meaning that "Scripture means what I take it to mean," is just another straw man, but you'll recognize hiding behind the bulky straw man the actual position lurking as a sub-point.

One wonders whether Mr. Shea is even aware of what John Chrysostom (A.D. 347 - 407) spoke about the perspicuity of Scripture:
What do I come in for, you say, if I do not hear some one discoursing? This is the ruin and destruction of all. For what need of a person to discourse? This necessity arises from our sloth. Wherefore any necessity for a homily? All things are clear and open that are in the divine Scriptures; the necessary things are all plain. But because ye are hearers for pleasure's sake, for that reason also you seek these things. For tell me, with what pomp of words did Paul speak? and yet he converted the world. Or with what the unlettered Peter? But I know not, you say, the things that are contained in the Scriptures. Why? For are they spoken in Hebrew? Are they in Latin, or in foreign tongues? Are they not in Greek? But they are expressed obscurely, you say: What is it that is obscure? Tell me. Are there not histories? For (of course) you know the plain parts, in that you enquire about the obscure. There are numberless histories in the Scriptures. Tell me one of these. But you cannot. These things are an excuse, and mere words. Every day, you say, one hears the same things. Tell me, then, do you not hear the same things in the theaters? Do you not see the same things in the race-course? Are not all things the same? Is it not always the same sun that rises? Is it not the same food that we use? I should like to ask you, since you say that you every day hear the same things; tell me, from what Prophet was the passage that was read? from what Apostle, or what Epistle? But you cannot tell me—you seem to hear strange things. When therefore you wish to be slothful, you say that they are the same things. But when you are questioned, you are in the case of one who never heard them. If they are the same, you ought to know them. But you are ignorant of them.
- John Chrysostom, Homily 3 on 2 Thessalonians

I realize that this may sound to Mr. Shea like John Chrysostom is saying:
"Ignorant and unstable people may twist Scripture, but I am safe from all that so I understand perfectly what Scripture means. And when the Church disagrees with me, that's because the ignorant and unstable are disagreeing with me, who am not ignorant or unstable."[the argument he puts in the mouth of perspicuity advocates]
But I wonder if he'd be so bold as to claim that Athanasius was saying almost exactly that when Athanasius (against the vast majority of the church of his day) contended:
"But," says the Arian, "is it not written?" Yes, it is written! And it is necessary that it should be said. But what is well written is ill understood by heretics. If they had understood and grasped the terms in which Christianity is expressed, they would not have called the Lord of glory [1 Corinthians 2:8; cf. James 2:1] a creature nor stumbled over what is well written.
- Athanasius, Epistle to Serapion

But perhaps he just means that the church fathers were unaware of the practical consequences of their doctrines. After all, Mr. Shea points out the large number of denominations of Protestants relying on the false 33,000 number (previously shown to be false). The early church fathers, after all, were not around to see this consequence that Mr. Shea attributes to the doctrine of perspicuity. But Mr. Shea downplays the issue of divisions because he recognizes that there are many divisions within his own church.

Instead, Mr. Shea plays up what he thinks are major differences, for example: "you are still faced," he says, "with colossal and mutually contradictory differences between say, Oneness Pentecostals (who deny the Trinity) and Trinitarian Protestant." One wonders if Mr. Shea really thinks the core Trinitarian and especially Christological doctrines are not clear from Scripture. On such a point he would seem to be at odds with men like Theodoret (about A.D. 393 - 457) who stated:
Although you have not yet met me, I think that your excellency is aware of the open calumnies that have been published against me, for you have often heard me preaching in church, when I have proclaimed the Lord Jesus, and have pointed out the properties alike of the Godhead and of the manhood; for we do not divide one Son into two, but, worshipping the Only-begotten, point out the distinction between flesh and Godhead. This, indeed, is I think confessed even by the Arians, who do not call the flesh Godhead, nor address the Godhead as flesh. Holy Scripture clearly teaches us both natures.
- Theordoret, Letter 99

Or Augustine:
In order, therefore, that the human mind might be purged from falsities of this kind, Holy Scripture, which suits itself to babes has not avoided words drawn from any class of things really existing, through which, as by nourishment, our understanding might rise gradually to things divine and transcendent.
- Augustine, On the Trinity, Book 1, Chapter 1, Section 2

Or Novation (about A.D. 200 - 251) who proves the Trinity from Scripture:
Unless, therefore, we hold all this with fitting veneration and lawful argument, we shall reasonably be thought to have furnished a scandal to the heretics, not assuredly by the fault of the heavenly Scriptures, which never deceive; but by the presumption of human error, whereby they have chosen to be heretics.
- Novation, On the Trinity, Chapter 30

If so, if Mr. Shea really thinks that the Scripture is not clear on the important topic of the Trinity, we are puzzled why he thinks the Bible is clear on other things. For example, Mr. Shea himself confessed the perspicuity of Scripture with respect to the at least occasional permissibility of the death penalty:
Some Catholics are fine with this. The reasons for this vary. Some already oppose the death penalty on other grounds and, in fact, go further than the Church by trying to say the Church errs in permitting it at all. I think they are wrong both for theological reasons (i.e. Scripture clearly permits it at times) and for practical reasons (sometimes people just need killing for the common good). Some agree with the Church's teaching as it is laid out in Evangelium Vitae.
(source)

Likewise, Mr. Shea thinks that Scripture teaches clearly that we will get our wish:
Ask yourself: is Islam or the West more likely to produce such a person? Personally, I have a lot of trouble seeing such a figure arising in Islam, with it rock hard insistence on the distinction between creature and Creator. The West, on the other hand, is chockablock with philosophies, religious movements, pop psych, technology, literary movements, art, music, and politics which are all, in their own ways, laboring to summon just such a one from our midst. Scripture says pretty clearly that we will get our wish.
(source)

So strange that God would, in his Word, make such relatively trivial things clear while leaving more important things mired in ambiguity.

But Mr. Shea's straw house will collapse. It collapses in the face of a few small puffs from Scripture:

John 20:31 But these are written, that ye might believe that Jesus is the Christ, the Son of God; and that believing ye might have life through his name.

The purpose of John's gospel is to write so that people would believe and be saved. Implicitly, this shows that the necessary things for salvation may be understood from John's gospel.

1 John 5:13 These things have I written unto you that believe on the name of the Son of God; that ye may know that ye have eternal life, and that ye may believe on the name of the Son of God.

Same for John's catholic epistle as for his gospel. He wrote so that we would believe.

2 Timothy 3:15 And that from a child thou hast known the holy scriptures, which are able to make thee wise unto salvation through faith which is in Christ Jesus.

The Scriptures are able to make one wise to salvation. This, again, implies that they teach with sufficient clarity the things necessary to be known for salvation.

2 Timothy 3:16-17
All scripture is given by inspiration of God, and is profitable for doctrine, for reproof, for correction, for instruction in righteousness: that the man of God may be perfect, throughly furnished unto all good works.

Again, the very purpose of Scripture is not just to furnish the believer but to do so "throughly."

John 5:39 Search the scriptures; for in them ye think ye have eternal life: and they are they which testify of me.

Scripture reveals Christ, and the command to "search" at least suggests that Christ can be found by those who search.

1 Corinthians 10:11 Now all these things happened unto them for ensamples: and they are written for our admonition, upon whom the ends of the world are come.

Scripture is written for our admonition, which implies that we can read it and be admonished.

Rom 15:4 For whatsoever things were written aforetime were written for our learning, that we through patience and comfort of the scriptures might have hope.

The Scriptures were written for our learning, which likewise implies that we can read it and learn. (See also Romans 4:23-25)

But what about those folks who claim that Scripture is ambiguous and cannot be understood without tradition? We give them the following answer from tradition:
When, however, they are confuted from the Scriptures, they turn round and accuse these same Scriptures, as if they were not correct, nor of authority, and [assert] that they are ambiguous, and that the truth cannot be extracted from them by those who are ignorant of tradition. For [they allege] that the truth was not delivered by means of written documents, but vivâ voce: wherefore also Paul declared, "But we speak wisdom among those that are perfect, but not the wisdom of this world" [1 Cor. ii. 6]. And this wisdom each one of them alleges to be the fiction of his own inventing, forsooth; so that, according to their idea, the truth properly resides at one time in Valentinus, at another in Marcion, at another in Cerinthus, then afterwards in Basilides, or has even been indifferently in any other opponent, who could speak nothing pertaining to salvation. For every one of these men, being altogether of a perverse disposition, depraving the system of truth, is not ashamed to preach himself.

2. But, again, when we refer them to that tradition which originates from the apostles, [and] which is preserved by means of the succession of presbyters in the Churches, they object to tradition, saying that they themselves are wiser not merely than the presbyters, but even than the apostles, because they have discovered the unadulterated truth. For [they maintain] that the apostles intermingled the things of the law with the words of the Saviour; and that not the apostles alone, but even the Lord Himself, spoke as at one time from the Demiurge, at another from the intermediate place, and yet again from the Pleroma, but that they themselves, indubitably, unsulliedly, and purely, have knowledge of the hidden mystery: this is, indeed, to blaspheme their Creator after a most impudent manner! It comes to this, therefore, that these men do now consent neither to Scripture nor to tradition.

3. Such are the adversaries with whom we have to deal, my very dear friend, endeavouring like slippery serpents to escape at all points. Where-fore they must be opposed at all points, if per-chance, by cutting off their retreat, we may succeed in turning them back to the truth. For, though it is not an easy thing for a soul under the influence of error to repent, yet, on the other hand, it is not altogether impossible to escape from error when the truth is brought alongside it.
- Irenaeus, Against Heresies, Book 3, Chapter 2, Section 1

Yes, we face the same straw houses today that Irenaeus did then. We have shown that Scripture claims perspicuity for itself at least implicitly. Perhaps, in Mr. Shea's metaphor, that's our "huff." Furthermore, we have shown that the tradition of the early church acknowledged that perspicuity as well - our "puff" I suppose. But we see that Mr. Shea accepts neither Scripture nor Tradition, just as the heretics did not with whom Irenaeus dealt. And so Mr. Shea's house of flim-flam straw-men arguments falls, flattened by the weight of Scripture and Tradition with our meager "huff-puffery" serving only to present the truths as they are and not to add any weight of our own authority to the mix.

-TurretinFan


18:03:10 - Category: Roman Catholicism - Link to this article -

Mark Shea: "No, I Can't Defend My Position, but I Can Pretend"
07/21/2009 - James White
James Swan sent me about ten clips of Shea defending his a-historical Marianism that I hope to get to on the DL soon. Today Shea posted a blog article that makes brief reference to my comments on his attack on the perspecuity and sufficiency of Scripture (found here). As is often the case with our friends on the far side of the Tiber River, though he linked to my blog article, he did not, of course, provide any kind of meaningful rebuttal (that seems to be "below" today's Roman Catholic apologists). If you look at what Shea claimed regarding marriage and the Bible, and compare Jesus' teaching in Matthew 19 (a text he somehow managed to forget to include in his diatribe), Shea's duplicity is easily seen. I included at the end of the citation of Matthew's gospel these words: "Let Mr. Shea rail away at the 'lack of clarity' of God's Word here. The child of God knows better." So instead of responding to the refutation of his own claim, Shea meanders elsewhere:

You can always find some sort of biblical justification for your pet idea. And with sufficient will power or ego, you can trumpet your pet idea as the Revealed Will of God Almighty, denouncing anybody who questions your pet theory, not as somebody who questions your pet theory, but as an enemy of God who "rails away" at God Almighty, while "The child of God knows better." It's a very cozy way to congratulate yourself.
I could theorize that Shea just doesn't think his readers will follow his links to see that he is not even attempting a meaningful response, but for the moment, I will just allow his statements to stand on their own. In any case, it was what came after this that caught my attention:

The thing is, the perspicuity of Scripture is one of those ideas, like Marxism, that is the result of theory run amuck and removed entirely from the laboratory of real life. Now Christianity has room for doctrines that can't be empirically verified. The doctrine of the Trinity is a classic. We believe it because God revealed it to us through Christ and his Holy Church. There's no scientific demonstration of it. Neither is there scientific disproof of it. It's not open to empirical investigation. You either trust God and his Church on this or you don't. All arguments against it can be refuted by reason. But it can't be proven by reason alone.
Notice the fundamental epistemological difference between the dedicated follower of Romanism and the follower of Christ and His Word: why does Shea believe in the Trinity? "Because God revealed it to us through Christ and his Holy Church." I believe in the Trinity because it is part and parcel of the revelation of God in Scripture, which records for us its revelation in the Incarnation of Christ and the outpouring of the Holy Spirit. As a member of Christ's church I gladly recognize that the church is the recipient of this revelation, not the means by which the revelation comes. The church, as the Bride of Christ, obediently proclaims the truth revealed by her Husband. She never confuses her role with that of Christ.
It is important to see this difference, because it explains how Shea can twist and contort history the way he does to shoe-horn the Marian dogmas into the words and teachings of men who did not believe as Shea does. He can assume the existence of the Marian doctrines because his ultimate authority is, of course, Rome, and Rome insists that these doctrines are both true as well as apostolic. History truly need not get in the way of such an over-riding assertion. So, for the consistent follower of Rome, doctrines--whether the divine truth of the Trinity or the man-made falsehoods of the Marian complex of beliefs--are believed upon Rome's authority, not because God speaks in His Word. Once again the chasm between biblical faith and Roman presumption is illustrated with clarity.


17:19:41 - Category: Roman Catholicism - Link to this article -

So Good Men Differ ... so what?
07/20/2009 - Tur8infan
One of the perennial comments one hears is that if either A or B were correct "it is doubtful that so many Bible-believing, godly evangelical Christians would have wound up on each side." This flawed position assumes that "godly evangelical Christians" always tend to end up agreeing with correct positions.

That's a flawed assumption. In fact, "godly evangelical Christians" often disagree over things of lower consequence than the gospel. Take infant baptism as an example, or the proper ecclesiology.

What's worse is when people (such as Craig Blomberg) make the further leap of advocating something in-between those two positions as though this somehow bridged the gap created by the two positions.

In the case of Dr. Blomberg, the problem is worse because he's not actually adopted a position in the middle between Calvinism and Arminianism (the two positions he originally identified): he's adopted the Arminian position with a Molinistic explanation -- which is more like a halfway point between Calvinism and Open Theism, not between Calvinism and Arminianism. In fact, the "Arminian" position he identifies is that of William Lane Craig, one of the leading advocates for Molinism.

Even if Dr. Blomberg had actually picked something between Calvinism and Arminianism (rather than just picking Arminianism), what Dr. Blomberg has overlooked is that as soon as you set up a third position, the original argument still stands, only now there are three positions instead of two: three positions that "godly, Evangelical Christians" hold to. So the truth must be a fourth, and then (once people find that), a fifth, etc. ad infinitum.

Finally, Dr. Blomberg overlooks the fact that "godly evangelical Christians" disagree (mostly) with his fundamental premise that if "godly evangelical Christians" disagree about something, both sides must be wrong. This creates something of a paradox, since Dr. Blomberg must now rethink his original synthetic premise by synthesizing it with the position that "just because 'godly evangelical Christians' disagree about something doesn't mean both are wrong" position.

Truth is absolute, not relative. Just because "godly evangelical Christians" disagree about something doesn't mean both sides are wrong (or, necessarily, that either side is right). We need to continually go back to Scripture and let that (not counting heads) be our way of determining truth.

Thanks to Josh Walker for pointing this out to me.

-TurretinFan


13:37:38 - Category: Reformed Apologetics - Link to this article -

James White vs. Harold Camping on Iron Sharpens Iron!
07/20/2009 - James White
We just confirmed that next Tuesday and Wednesday, July 28th and 29th, I will be debating Harold Camping on the Iron Sharpens Iron radio program on the topic of Camping's teaching that the church has ceased to exist. As some of you may know, Harold Camping has been teaching for years now that the church age has ended; that no one can get saved in the church any longer; that true believers should flee the churches, etc. I wrote my book Dangerous Airwaves in response to Camping's teachings on this topic. Well, Chris Arnzen has once again found a way to make a debate happen that nobody thought could ever happen. So, for two days next week we will debate this topic. I will defend the biblical position that Christ's church remains His bride and that Christians are to be faithful in their service to Christ through her, and that Harold Camping's wild-eyed gymnastics with the text, his use of allegory and numerology, etc., is a gross abuse of inspired Scripture. Make no mistake about it: this will end up being a debate over how you handle the Bible and allow God to speak. As I said in response to Camping years ago in Dangerous Airwaves:

The grammatical-historical method of interpretation is a means of guaranteeing that we are hearing what the text says, not what we wantthe text to say. This is a vitally important point, especially when it comes to the Scriptures. When reading secular texts we are not nearly as tempted to insert a foreign meaning into the words of the author, since it is rare that such a text would be given sufficient importance to warrant the effort. We naturallyapply sound rules of interpretation to such documents since we are not at all threatened by theresults. But when it comes to the text of the Bible, much more is at stake. But if we are consistent in our beliefs, and truly want to hear what the Scriptures are saying and not what we want them to say or feel they should say, we need to have a means of reading the text that does not allow us to slipour own thoughts into the text under the guise of interpretation. The Bible needs to say the same thing in each language, in each culture, in each context, or it cannot be the means of communicating the truth to us that Christians believe it to be. The grammatical-historical method allows us to be both honest and consistent with the text of the Bible.
The fundamental reason we must reject allegorical interpretation of the biblical text is really quite simple: it is unverifiable. That is, there is no possible way to determine that the results of using allegorical methodology have anything whatsoever to do with the actual meaning of the text. One man's allegorical understanding can have no compelling force upon the thinking of another, for that person may well seesomething completely different in the text. Since the means provided by human language to communicate meaning are by-passed in the allegorical method, there are no "safety nets" to keep one from wandering off into the most fanciful of "interpretations" of the text. Hence, the person who says "the allegorical meaning of this text is such and so" cannot claim the actual authority of the text for his interpretation, for the actual source of the interpretation is not the text itself but the mind of the interpreter. This is why we say there can be no compelling force to one's allegorical interpretation, for it is merely personal, and if anyone else accepts it, it is because they choose to trust the allegorical interpreter rather than the text itself. Allegorical interpretations can have no more authority than the one proclaiming them.
When applied to the biblical text this methodology is devastating. The authority of the text is destroyed. No allegorical interpreter can honestly say, "The Word of God says," for in reality, the Word of God has been replaced with the more or less fancifulthoughts of the interpreter himself. The Christian doctrine of inspiration sets the Christian Scriptures apart from all other claimed divine revelations in that Christians believe the Scriptures are God-breathed. This means the written word communicates to us infallibly the very speaking of God in a miraculously personal manner (Matthew 22:31). The authority of the Word is not based upon the interpreter but upon the inspired text itself. The message of the written Word is the same through the course oftime. Without this affirmation, the Word becomes a purely subjective document, incapable of communicating divine truth with certainty.
This point cannot be over-emphasized. Allegorical interpretation destroys biblical authority. It replaces the divine message with the imaginations of the interpreter, and as such opens the door wide for every kind of abuse of the text. False teachers, seeking to draw away disciples after themselves (Acts 20:30), utilize such means to release themselves from the unchanging standards of Gods Word and insert, under the guise of thus sayeth the Lord, their own pet doctrines and teachings. The Christian who is untaught and unstable, a novice in the Word, can easily be taken in by such a teacher who exudes confidence and often hides the false teachings behind a veneer of self-professed orthodoxy. So when we defend proper exegetical methodology, we are not merely arguing about tangential issues, we are, in reality, defending the very authority of the Word, and its ability to speak with clarity and force to each generation and in every place.
12:04:39 - Category: General Apologetics - Link to this article -

Oven Study
07/20/2009 - James White
That's the best way I can describe it. Oven study.
I love living in Phoenix...for about 9.5 months out of the year. Clear blue skies, sunshine. But for 2.5 months out of the year, well---it's not enjoyable. We are in the middle of that period now. For most human beings, January/February is the worst. For us, July, August, and the first two weeks of September, are the pits. Tremendous heat that never stops, and yes, even humidity. Of course, if we didn't have this period, we would have 40 million people living here, and that would be bad! Now, I realize, some of you think all we have is a "dry heat." I just compared the reading locally for the dew point (which is a far more usable measure of actual moisture in the air) with that of a place famous for humidity, New Orleans. As I tap away on this blog post, it is just over 108 degrees here with a dew point of 64 degrees; in New Orleans it is 90 degrees with a dew point of 67 degrees. Do the math.
So anyway, what happens is that the ground here warms up, getting to about 88-93 degrees down at the level where the water pipes run. That's why going swimming here right now is not refreshing: it is more like taking a bath. That also means it just doesn't cool down at night. So, even though I have been dragging myself out of bed before 4am, it is still quite toasty (upper 80s, low 90s) before sunrise. So, you get a nice 18-20 mph wind going and you feel like you are riding into a giant hair dryer. In the dark. It's great. (Don't worry: I have a very good headlight!).
So this morning I headed into the darkness with a bunch of things to listen to. I had spent a bunch of time Saturday (way more time than I should have--thanks to whoever freed me from this today by picking up that Nano!) resampling the files I wanted to listen to to a higher speed. I was listening to William Lane Craig (he presented what he called a "narrow inclusivism" at one point---i.e., that someone who turns in "sincere" repentance and faith to "the Great Spirit" can be saved), Shaikh Yasir Qadhi (critiquing the Kalaam Cosmologial Argument---he even mentioned William Lane Craig!) and the recent debate in London between Nabeel Qureshi and Paul Williams. It was most enjoyable, if rather sweat-inducing.
Oh, and don't forget tomorrow on the DL! We will be joined by Sam Shamoun as we will be discussing Zaynab bint Jash and the "revelation" of the Qur'an.


11:33:43 - Category: Personal - Link to this article -

A Fundamental Misunderstanding of Reformed Theology by William Lane Craig
07/19/2009 - James White
In his July 1 Sunday School presentation, William Lane Craig said the following:



"...I think as a non-Calvinist, what I do want to say is that if a person does sincerely turn to Christ in repentance and faith that God will not dishonor him and say 'No, I won't regenerate you, I'm going to leave you and pass over you....' I think God's desire that all persons should be saved, and His desire to bring all persons to Himself is a promise that we can hold to, that God isn't going to just leave us."



Keep in mind that Dr. Craig has repeatedly said that he sees no difference between Calvinism and Hyper-Calvinism. In any case, may I just briefly state clearly and without reservation that Dr. Craig has a fundamental, basic misunderstanding of the theology he rejects? He should know that no Calvinist believes there has ever been any person who has turned in repentance and faith to Jesus Christ who has been turned away. Not a one. Never. Impossible. Absurd in the highest. It should be obvious to anyone even slightly familiar with Reformed writings that we do not believe any dead sinner, mired in his hatred of God, chained in his slavery to sin, would ever of himself "turn to Christ in repentance and faith." Hence, the proposed situation is outside the realm of possibility to begin with. It seems Craig's human libertarianism is so strong and over-riding that he even reads it into systems that reject it.

Let it be fully understood. The Bible teaches absolute libertarianism---the free will of God. Man's will is a creaturely will, that, since Adam, is the slave of sin. As a result, there has never been, and never will be, any sinner who has turned to Christ in repentance and faith and found Him to be anything less than a perfect Savior. To attribute such a concept to Reformed theology is simply libelous (though, in this case, it seems to flow solely from ignorance). The fact that Craig is missing is this: no sinner has ever turned to Christ in faith and repentance who was not first freed from the shackles of slavery by the omnipotent and sovereign Spirit of God! He thinks slaves are free to end their own slavery, raise themselves to spiritual life, do what is pleasing to God by some kind of generic "prevenient" grace. This leads to his misrepresentation of the views he denies.
21:32:39 - Category: Reformed Apologetics - Link to this article -

Can Roman Catholic Proponents Do Serious Exegesis of Central Texts?
07/17/2009 - James White
15:52:21 - Category: Roman Catholicism - Link to this article -

Ministry Resource List Update
07/17/2009 - James White
I have updated the Ministry Resource List with a few items.
The first is Tim Staples' series on heaven, hell and purgatory. I have been communicating with Mr. Staples, and though he says he would "love" to debate, for reasons he cannot elucidate, he just can't. However, I pressed him on joining me on the DL for a discussion of purgatory, and in particular, 1 Corinthians 3. He has asked for the link to the program where I addressed his comments (June 11th DL, 34 minutes in), and I have sent it to him. So though the subject would be focused, I would like to hear his most recent presentation on the topic.
Second is a new book, Muhammad is Not the Father of Any of Your Men by David S. Powers. Part of the documentation of this book relates to the theory that there was a general editing of the Qur'an after the time of Uthman, say, around 705 or so. I am looking forward to seeing this in print!
08:08:36 - Category: Misc - Link to this article -

A Two Part DL Today: Islam, and Roman Catholicism
07/16/2009 - James White
Two very different halves of the program today. First half I went through comments made by Osama Abdullah in a recent exchange with Nabeel Qureshi. I demonstrate that Osama continues to demonstrate his incapacity to present an even semi-credible and coherent argument against Christianity and for Islam.
Then after the break "Brother Peter" called in. Evidently he's written a book on justification, and decided we needed an impromptu debate. And so, that's what we did! Quite lively and instructional! Here's the program.



18:29:31 - Category: The Dividing Line - Link to this article -

Encouraging Young Brothers in Christ
07/15/2009 - James White
I just returned from spending the lunch hour with LeCrae, Tedashi and the rest of the guys. They are ministering here in Phoenix tonight, so, thanks to Twitter (and whoever hooked us up yesterday by that means!), we got together at their hotel. I brought my MacBook and my projector and gave my NT Reliability presentation over lunch. I figure if you are traveling and presenting a Christian message in our nation today, there are few things more foundational than knowing why you can trust the New Testament.
I was tremendously encouraged by meeting these young men. First, we share a bond that the world can't understand. Look at that picture. Who is the odd man out? Yeah, the white pasty bald Scotsman in the middle. But they told me about how my ministry has been an encouragement in their lives, so we share a relationship that transcends race and background. One told me about how The Forgotten Trinity had been used of God in his life, and I could only feel a deep thanksgiving at such words. And what kind of questions did they ask? A wide range, but two that I recall were, "How do you respond to folks when they bring up texts like Mark 16:9-20? How can you maintain an emphasis upon the reliability of the text in light of variation like that?" And toward the end LeCrae asked, "How do you handle the hypostatic union and the death of Christ? How do you explain the meaning of Christ's death?" Now that's the kind of discussion you want to have over the lunch table!
So, thanks to Twitter, I have some new friends in the Lord, and hopefully I have been able to encourage them in their walk with Christ.


15:04:45 - Category: Personal - Link to this article -

Yesterday on The Dividing Line
07/15/2009 - James White
We took a number of great calls yesterday, and I spent most of my time focusing on George Bryson's continued attempts to get around the exegetical force of John 6:37-45. Bryson has posted a number of claims on web forums and comment sections regarding this issue, and I took the time to start working through one such lengthy presentation. Here's the program.
By the way, I mentioned during the program that we would be disussing the Zaynab issue on tomorrow's DL. That has been moved to Tuesday. Tomorrow I hope to comment on some claims made by Osama Abdullah in a recent debate with Nabeel Qureshi. I have invited Osama to call into the program, but he has declined my invitation to appear. I hope he will change his mind, as it would be useful to do some direct interaction (something that rarely happens in the debates he engages in).


11:01:02 - Category: The Dividing Line - Link to this article -

A Classic Attack upon the Perspecuity of Scripture
07/15/2009 - James White
Mark Shea just provided an excellent example of the dividing line between those who "hear" God's words and obey, and those who refuse to do so, and insist upon substitutions (sacred tradition, prophets, popes, other Scriptures, etc.). He begins:

The basic rule of thumb to understand in Catholic/Protestant conversations is that it is not the case the Catholics rely on Sacred Tradition and Protestants don't. Rather, Catholics rely on Sacred Tradition and know they do, while Protestant rely on (parts) of Sacred Tradition and don't know they do.
There is no question that many non-Catholics depend upon their traditions without knowing they are doing so. Witness my frequent criticism of Dave Hunt on this point. But it does not follow that the rest of us who are self-consciously seeking to give Scripture its proper place, and to test all traditions by the Word of God (as we are commanded to do so by example of the Lord Jesus Himself in Matthew 15) are incapable of distinguishing between ultimate authorities and secondary ones. But even here, Shea's real purpose is more dangerous: he, like Keating and those before him, seeks to rob the Scriptures of their ability to speak to the most basic, foundational issues of the faith. Note this vicious attack upon revealed Writ:

So, for instance, nowhere in the text of Scripture is it made clear that Christian marriage *must* be monogamous or that the Holy Spirit is a person, much less the Third Person of the Blessed Trinity, consubstantial with the Father and the Son.
Yes, I consider this a vicious attack, for it is in essence saying that what God has inspired is insufficient to reveal to us the most sacred truths of God's very existence: we are dependent, evidently, upon some kind of extra-biblical sources to know these things (though, of course, as was demonstrated long ago, Shea is incapable of defending that positive claim about tradition). I will allow the reader to compare the sound, biblical presentations on the personhood and deity of the Spirit found in Reformed theological works with the man-centered chatter of Rome's proponents today. Shea then goes on to magnify the marriage issue, speaking far more with the spirit of modern atheists who manhandle the Scriptures than that of anyone who bows before them in reverence, and concludes saying,

The fact is, the Bible says "Marriage is good" but gives us not one word of instruction on how to do it. And yet, of course, Protestant all over the world get married, believe in God the Holy Spirit, and have but one spouse because, as James Dobson say, God's plan is one man and one woman. How do they do this when Scripture is so unclear? They accept Sacred Tradition percolated to them from the Catholic Church through the Protestant tradition.
Just as Shea and his compatriots cannot meaningfully answer the question I have asked so often about how the believing Jew knew Isaiah and 2 Chronicles were Scripture fifty years before Jesus was born, so too Shea here assumes what he has never proven. Does anyone seriously think that monogamy is a Roman Catholic "tradition" that is clear in the realm of Rome's teachings but unclear in Scripture? Let's allow the "unclear" Scriptures to speak to the issue:

3 Some Pharisees came to Jesus, testing Him and asking, "Is it lawful for a man to divorce his wife for any reason at all?"
4 And He answered and said, "Have you not read that He who created them from the beginning MADE THEM MALE AND FEMALE,
5 and said, 'FOR THIS REASON A MAN SHALL LEAVE HIS FATHER AND MOTHER AND BE JOINED TO HIS WIFE, AND THE TWO SHALL BECOME ONE FLESH '?
6 "So they are no longer two, but one flesh. What therefore God has joined together, let no man separate."
7 They said to Him, "Why then did Moses command to GIVE HER A CERTIFICATE OF DIVORCE AND SEND her AWAY?"
8 He said to them, "Because of your hardness of heart Moses permitted you to divorce your wives; but from the beginning it has not been this way.
9 "And I say to you, whoever divorces his wife, except for immorality, and marries another woman commits adultery."
(Mat 19:3-9 NASB)
Let Mr. Shea rail away at the "lack of clarity" of God's Word here. The child of God knows better.


10:57:38 - Category: Roman Catholicism - Link to this article -

From Mark Shea's Blog
07/15/2009 - James White
Shea opines,

A reader asks:

Why isn't Mary considered the first priest since she actually brought Christ into this world?

Well, in a certain sense she is since she participates in the common priesthood of all the baptized. However, the short answer is: Because Christ did not ordain her to the sacerdotal priesthood.
Of course, Christ never ordained anyone to a "sacerdotal priesthood," so we are left wondering how that answer is satisfying. Of course, the very idea that God's use of means somehow turns the means into something beyond itself (the basis of the question) is yet another problem with the entire system, but that's another issue.
I note a further addition to Shea's expression of Reformophobia I mentioned last night, to be found here. Shea admits he is mainly venting his hatred of yours truly and my "lackeys." I have always found it very amusing that folks like Shea think that I have legions of followers running about the web, doing my bidding. I have found this attitude amongst Roman Catholics, Mormons, Jehovah's Witnesses, Oneness advocates, and Muslims. Some in those groups that I choose to address for apologetic purposes react in the same way: if anyone out in the wide, wide world of the Internet happens to agree with me, and voice their agreement, that must mean James White sent them! They are all under my control! At times I am tempted to send some of these folks a tinfoil hat just for the fun of it. I find it ironic that Shea will use the "anti-Catholic" moniker frequently, yet, it is his attitude that is most accurately described as "anti-Protestant" or anti-Calvinist or however else you'd like to express it.


09:50:05 - Category: Roman Catholicism - Link to this article -

Out of the Abundance of the Heart....
07/14/2009 - James White
Mark Shea speaks from his heart.
Also, from an earlier post:

It point (as it always has) to the central flaw at the core of Calvinism: its deep and fundamental inhumanity....Logical completeness and spiritual contraction fits the madness that is Calvinism perfectly....Normal people do not pit God against his good creatures this way. But Calvinism (which Trent analyzed as a resurgent form of Manichaeaism) routinely does, at least in it anti-Catholic polemics. Of course, five centuries has done something to wear the edge of Calvinism more demented hatred of creatures....Instead, the Calvinist zealot now confines his denunciation of enjoyment, supplication, and love of creatures strictly and solely to those creatures who happen to be dead....I doubt this correspondent can be persuaded to disengage from the project of downloading pre-recorded Calvinist boilerplate to consider such an obvious bit of common sense. But I hope others, not caught in the grip of Calvinist insanity, might.
It is truly hard to fathom not only the mindset that can twist reality so far out of shape, but the deep-seated emotional hatred of biblical truths that would produce such rhetoric.


18:46:54 - Category: Roman Catholicism - Link to this article -

The Radicalism of the US Government
07/13/2009 - James White
If you have not read this material on President Obama's new "Science Czar" (I will be busy today looking for where the Constitution defines the position of "czar"), you will want to, but only when the resultant shock and disgust will not ruin the rest of your day. If you are sitting down, click here.


10:05:27 - Category: Christian Worldview - Link to this article -

St. James is Busy Worshiping His Lord, Thank you
07/13/2009 - James White
I noted this morning that Patty Bonds was encouraging folks to pray to St. James for my conversion (actually, I'm such a rough number the current list is James, Jude, Paul and even Jerome!). Aside from the obvious fact that James, like all the redeemed (and that number is co-extensive with the term "saint") are absorbed in worship of their Lord, and are not burdened with the sinful prayers of those of us on earth (all the twisting of NT texts aside), I have always wondered just what these saints are supposed to do. Do they "send grace" to folks on earth by some magical means? I mean, since it seems the exegesis of James 2 I provided in The God Who Justifies accurately represents James' views, would James then contradict himself from heaven? Or if someone prays to Paul for my conversion, would Paul send down some kind of grace that would contradict all the taught in Romans and Galatians? Yes, I know...what the Scriptures say doesn't really matter, and it is all a matter of what "the Church" teaches (as interpreted in the myriad of ways exhibited by Roman Catholics around the world), but it is still striking to ponder how far from the mindset of the inspired writers modern Roman Catholicism truly is.


09:50:45 - Category: Roman Catholicism - Link to this article -

On the Media and Biblical Studies
07/12/2009 - James White
Dan Wallace has provided a useful service in commenting on a number of the odd, off-the-wall statements that have appeared in the press recently, particularly in reference to Codex Sinaiticus. You can read his comments here. All Christians should be reminded that they need to "hear" the media's comments on anything relating to the faith, and in particular on the history of the faith, with a recognition of the inherent bias of the vast majority of reporters and writers. The combination of prejudice, humanism, and ignorance, always produces absurdities when it comes to the press. Sadly, many believe what they hear, adding to the apologetic burden that lies upon us all as we seek to "give a reason" for the hope within us in our modern secular world.
13:26:42 - Category: Textual Issues - Link to this article -

An Adobe Acrobat Project Request
07/11/2009 - James White
I have another "folks who have a lot more time to edit things than I do" request. I have created a pdf of the entire Arabic Bible to put on my Palm (one of the best ways to work on vocabulary, etc., is exposure), but there is one problem: without an index or set of bookmarks, finding a text would take forever. So, I am looking for someone who has, in the words of Napoleon Dynamite, "PDF skills," to take this text and insert the needed bookmarks/indexing data for each chapter. I could do so---over the course of a couple of hours. But I keep being told I should not be investing my time in such things when there are folks who would be happy to do that themselves. So...there's the request! Let me know!


18:33:06 - Category: Misc - Link to this article -

Pre-Conversion Newman on Rome's Handling of Patristic Writings
07/11/2009 - James White
David King just posted this in our chat channel, and it is so utterly spot-on that I wanted to share it. Before Newman became a Roman Catholic, he very rightly recognized Rome's modus operandi in talking about the early writers of the church. When you provide specific citations that contradict their position, they see them as "individuals." Yet, they constantly speak of "the Fathers" as if they were modern Romanists. How do you leap from individual writers, who expressed a variety of views, to the "unanimous consent of the Fathers" to which Romanists appeal constantly? Here is what Newman said:

I am but showing how Romanists reconcile their abstract reverence for Antiquity with their Romanism,—with their creed, and their notion of the Church's infallibility in declaring it; how small their success is, and how great their unfairness, is another question. Whatever judgment we form either of their conduct or its issue, such is the fact, that they extol the Fathers as a whole, and disparage them individually; they call them one by one Doctors of the Church, yet they explain away one by one their arguments, judgments, and testimony. They refuse to combine their separate and coincident statements; they take each by himself, and settle with the first before they go to the next. And thus their boasted reliance on the Fathers comes, at length, to this,—to identify Catholicity with the decrees of Councils, and to admit those Councils only which the Pope has confirmed. John Henry Newman, Lectures on the Prophetical Office of the Church: Viewed Relatively to Romanism and Popular Protestantism, 2nd ed. (London: Gilbert & Rivington, 1838), pp. 69-71.
17:18:22 - Category: Roman Catholicism - Link to this article -

This is NOT What I Would Have Said Had I Spoken at ISNA
07/10/2009 - James White
(For those not familiar with the acronym, ISNA is the Islamic Society of North America. Rick Warren was invited to address ISNA last week).





19:00:00 - Category: Islam - Link to this article -

Mark Shea Acts...Predictably (Update)
07/10/2009 - James White
On July 2nd I posted a 3,330 word article relating to particular claims made by Roman Catholic writer Mark Shea in his three-volume set on Mary. I invested a fair amount of time examining Shea's claims relating to an important topic, one related to Shea's own criticism of one of my claims. I provided evidence of error on Shea's part, documenting his errors from the text of Scripture itself.
Now, I have been saying for quite some time that the majority of modern Roman Catholic apologists do not seem to have any sense of concern about the truthfulness of their claims. As long as it serves Mother Church, well, it must be good. It seems to me that these men just don't care what is said in response to their claims. Even if they are shown to be in simple factual and historical error, they will continue making the same claims in other contexts.
And Shea has pretty well demonstrated this for us all. Here is what he posted on his website:

And, in his own unique way, James White, having glanced briefly at it, raves that it is a "Desperate Defense of Marian Mythology". That's as handsome a compliment as I could have asked for!
Well, there you go! Nothing about the interaction with his material, nothing about the issues raised, just...nothing. I should say, though---at least he linked to it. We can hope someone will take a moment to see how much Shea just swept under the rug.

Update:
Shortly after writing this Shea popped a cork here. I have no idea why it is titled the way it is, but that's not relevant. Shea seems upset that I actually looked to see if finally he had interacted with myself, and anyone else out here, who has been responding to Catholic apologists for the past few decades. What an amazingly anemic excuse for ignoring being refuted! He makes a snide, dishonest remark on his blog the day after I get his books (I wonder---how many of my books does Shea review?), and I post a 3,300 word documentation of error on his part on the relevant material, and I point out that his lone accusation of error is dependent upon a rather extended use of the term "early," and what does Shea do? Ignores it all, of course, and does not even attempt to interact with it. The careful reader can see why: he can't. And it must just gall him that I could pick up his book and document those problems in a brief period of time. "Oh, oh, but, you should read it all---just because you have debated us on these issues in the past and have written on the subject isn't relevant, you should wade through all the blather we Roman Catholics produce in praise of Mary and not be so concerned about all this Bible and history stuff." Again, one is left shaking one's head at the utter incapacity of the majority of Rome's most popular modern apologists to even pretend seriousness when it comes to meaningful argumentation. It is no wonder they refuse to debate.


18:53:13 - Category: Roman Catholicism - Link to this article -

Calvin on Birthdays - Don't Overdo It
07/10/2009 - Tur8infan
Calvin wrote:
With regard to what Moses records, that Pharaoh celebrated his birthday by a great feast, we know that this custom has always been in use, not only among kings, but also among plebeian men. Nor is the custom to be condemned, if only men would keep the right end in view; namely, that of giving thanks unto God by whom they were created and brought up, and whom they have found, in innumerable ways, to be a beneficent Father. But such is the depravity of the world, that it greatly distorts those things which formerly were honestly instituted by their fathers, into contrary corruptions. Thus, by a vicious practice, it has become common for nearly all to abandon themselves to luxury and wantonness on their birthday. In short, they keep up the memory of God, as the Author of their life, in such a manner as if it were their set purpose to forget Him.
- John Calvin, Commentary on Genesis 40:19


15:15:21 - Category: Godly Disciplines - Link to this article -

Yes, Yes, I Know it is July 10th
07/10/2009 - James White
And I have nothing against thanking God today for faithful men of the past. But to be honest, I'm sort of glad Calvin asked to be buried in an unmarked grave. I'm a bit concerned about what would be going on there if he hadn't.
There is everything fine and good with celebrating God's goodness to His church in Calvin and all those who have faithfully stood for God's truth over the centuries. But I cannot help but think that Calvin himself would be royally angry about the whole thing. In fact, I'd say he'd probably have some of us flogged and driven out of Geneva! Especially us "Anabaptists," we'd be in deep trouble.
So thank the Lord today for what He did half a millennia ago (wow, that was a long time!), but remember that what made Calvin great was not the man, but the clear, compelling testimony he gave to a truth that we must continue to proclaim today.



12:13:41 - Category: Reformed Apologetics - Link to this article -

"Apostle Troy" Condemns Me to the Flames
07/10/2009 - James White
The far edge of anti-Reformed rhetoric can get a bit loopy at times. I have now been promoted to "the Leader of Calvinism" by "Apostle Troy Brooks." I'd embed an mp3 of the Twilight Zone theme here, but that would be tacky.

Why James White, the Leader of Calvinism, is Going to Hell




12:00:33 - Category: Simply Silly - Link to this article -

Matthew Bellisario and the Papacy on The Dividing Line
07/09/2009 - James White
Devoted the entire hour to a very useful, controlled, focused discussion of Matthew 16:18-19 and the Papacy with Matthew Bellisario today. I hope you enjoy the exchange! Here's the program.


17:50:04 - Category: The Dividing Line - Link to this article -

Look Who Came to my NT Reliability Seminar
07/09/2009 - James White
It was Saturday evening--I think. I was running on reserve batteries, having done the Shamsi Ali debate, spoken earlier that day across Long Island, and was now way out on the Eastern part of the island. A small group gathered at the church to hear my presentation on the reliability of the New Testament. I will admit, I was a bit worried. I truly feared I was going to yawn repeatedly during the presentation, forget things, and in general make a mess of things. Well, that didn't happen (once I got started the excitement comes when you are passionate about something), but it was surely a challenge that evening. So after we wrap up, I'm working on disassembling my projector, shutting down my computer, etc., and a fellow walks up to me. He shows me the book, The New Testament in the Original Greek, Byzantine Textform by Maurice A. Robinson and William G. Pierpont. I recognize it, and in fact had made reference to it in my presentation (I used it as the counter to the W&H text in creating my graphics illustrating the spectrum of readings in various passages in BibleWorks), but I'm also running on empty, so all I say is, "Yes, I'm familiar with it. I disagree with it on historical issues." Well, the gentleman says, "Well, I agree with it 100%!" Now, at that point all I could manage was, "OK." Nothing more, which for me is clear indication of exhaustion. But then he added, "Because I wrote it!"

And thus I got to meet, for the first time, Maurice Robinson of Southeastern Baptist Theological Seminary. I had corresponded with him a number of times, of course, but we had never met. He had attended the seminar as he was speaking in Queens and had attended the debate with Shamsi Ali! Well, I woke up at that point and we had a very nice conversation. Someone was kind enough to snap a shot of the two of us together.
I would gladly join Dr. Robinson's crew if I could get over the historical problems I see in establishing what seems to me to be a local text type that became privileged with promulgation not because of its textual superiority but because of the events of history (primarily, the adoption of Latin in the West, and the Islamic expansion). But let it be understood: I truly, truly believe that if you apply the same rules of exegesis and hermeneutics to the text linked above (which, by the way, is a very useful text to have in your library) and to the NA27 (soon to be NA28) you will not arrive at a different faith. If all we had available to us was Dr. Robinson's text, we would be just fine, thank you very much.
So in any case, I wish to express my public thanks to Dr. Robinson for his kind attendance at the seminar, for his assistance years ago in my research on the KJV Only issue, and for his steadfast commitment to the authority of God's Word. His service to the people of God should not go unnoticed. And he's a pretty nice guy, too!


17:45:35 - Category: Textual Issues - Link to this article -

Bellisario (by Proxy) on the Papacy - Part 2
07/09/2009 - Tur8infan
Although I could not find any other published debates, articles, or podcasts from Mr. Bellisario specifically on the papacy, I did find one book review that is of interest. Mr. Bellisario recommends Mr. Adrian Fortescue's "The Early Papacy" as being: "full of great apologetics material for substantiating the Papacy in the early Church." One presumes that Mr. Bellisario may rely on what Mr. Fortescue has written in his presentation on the Dividing Line today.

Mr. Fortescue writes: "let us see what [the pope's] authority really is, as defined by the Catholic Church today. We shall then be able to show that it was the same in the first four and a half centuries." (pp. 34-35) Mr. Fortescue seems to recognize that the immediate objection to his claim is that the doctrine of the papacy developed. Mr. Fortescue responds thus: "Has the papacy grown? In a sense it has, just as every Dogma of the Church may be said to have grown. We come here to that question of the development of doctrine, of which much might be said." (p. 35) After briefly qualifying the kinds of development, Mr. Fortescue concludes: "But we do not admit that this development means any real addition to the faith; it is only a more explicit assertion of the old faith, necessary in view of false interpretations." (p. 35)

Mr. Fortescue, in his brief discussion, had compared the development of the papacy to the development of the doctrine of the Trinity. In Mr. Fortescue's view, the decision of the Council of Nicaea "grew" the doctrine of the Trinity. In his view, the Fourth Lateran Council's use (in the 13th century) of the term "transubstantiation" and Vatican I's definition of papal infallibility (in the 19th century) are analogous developments to Nicaea. They are simply making explicit something that was already the old faith.

There is a serious problem with Mr. Fortescue's argument: the Nicaean definition can be shown historically to be simply a restatement of ancient doctrine. We can prove (from Scripture) that the Trinity was the teaching of the Apostles. The same is not the case for transubstantiation or papal infallibility. With respect to those views one is essentially left taking Rome's word for it: the historical evidence (whether Scriptural or patristic) does not substantiate Rome's claim that transubstantiation and papal infallibility were the faith of the Apostles.

Mr. Fortescue tries to make a positive case for papal infallibility being the ancient faith. He writes:
A conspicuous case of this is the declaration of papal infallibility by the First Vatican Council. The early Church recognized that the Pope has the final word in matters of faith, no less than in those of discipline, that she herself is protected by God against heresy. Put that together, and you have, implicitly, what the Council defined.
(p. 35)

Again, Mr. Fortescue's argument is seriously flawed - in this case on at least three levels. First, it has been shown that the early church fathers did not view the bishop of Rome as having the final word in matters of discipline. In fact, to the contrary, we can demonstrate from history that this is not the case. In lieu of making this an unbearably long article, let me post a two historians (as quoted in William Webster's book, the Matthew 16 Controversy (available here):
Rome itself never either exercised or claimed to exercise 'patriarchal' rights over the entire West. Such 'patriarchal' jurisdiction of Rome existed de facto over the so-called suburbicarian dioceses, which covered a relatively large territory - ten provinces - which were within the civil jurisdiction of the prefect of Rome. The power of the pope upon this territory was, in every way, comparable to the jurisdiction of the Eastern patriarchs.
(John Meyendorff, Imperial Unity and Christian Division (Crestwood: St. Vladimir's, 1989), p. 328)
Nicaea I, which took place during Sylvester's episcopate, is of interest...because of canon 6. It invoked ancient customs in assigning Egypt, Libya, and the Pentapolis to the bishop of Alexandria, affirming the customary jurisdiction of the bishop of Rome, and asserting the traditional authority of the bishop of Antioch and of the provincial metropolitans. The canon does not fix the boundaries of Roman regional power. But the expansion of the canon in Rufinus (345?–410) seems to limit Rome's authority to the suburbicarian sees. This may reflect the actual jurisdictional situation at the end of the fourth century...Nicaea presupposes a regional leadership of Rome, but indicates nothing more. Thus one concludes that down through the Council of Nicaea, a Roman universal primacy of jurisdiction exists neither as a theoretical construction nor as de facto practice awaiting theoretical interpretation.
(Paul Empie and Austin Murphy, Ed., Papal Primacy and the Universal Church (Augsburg: Minneapolis, 1974), Lutherans and Catholics in Dialogue V, pp. 72, 77)

A second weakness is that even if there is evidence of an eventual widespread jurisdiction of the papacy in the West, there is not corresponding evidence that the papacy had "the final word in matters of faith." In fact, as late as 1418, the "ecumenical" Council of Constance stated that: "legitimately assembled in the holy Spirit, constituting a general council and representing the Catholic church militant, it has power immediately from Christ; and that everyone of whatever state or dignity, even papal, is bound to obey it in those matters which pertain to the faith, the eradication of the said schism and the general reform of the said church of God in head and members." According to the Council of Constance, ecumenical councils, not the pope, had the final say in matters of faith.

A third weakness is that even if there were evidence both of teachings of universal disciplinary jurisdiction (which there is not) and universal "final say" in matters of faith (which there is not), it would not follow that the early church fathers viewed the bishop of Rome as infallible in himself. In other words, one could still reject the portion of Vatican I's definition: "such definitions of the Roman pontiff are of themselves, and not by the consent of the church, irreformable." In a hypothetical world in which the bishop of Rome has "veto" authority over even ecumenical councils (contrary to what the Council of Constance said), the bishop of Rome would still not be infallible in himself, but only by the consent (as expressed by the council) of the church. He could prevent a definition from being made, but he could not make one himself, much as the American President can veto laws, but he cannot legislate.

We could go on and on, but why belabor the point? These sorts of arguments that the doctrine was "implicitly" there in the early church fathers is almost as crushing an admission as that provided by Roman Catholic Cardinal John Henry Newman who, speaking of his theory of the development of the papacy, wrote:
It will be said that all this is a theory. Certainly it is: it is a theory to account for facts as they lie in the history, to account for so much being told us about the Papal authority in early times, and not more; a theory to reconcile what is and what is not recorded about it; and, which is the principal point, a theory to connect the words and acts of the Ante-nicene Church with that antecedent probability of a monarchical principle in the Divine Scheme, and that actual exemplification of it in the fourth century, which forms their presumptive interpretation. All depends on the strength of that presumption. Supposing there be otherwise good reason for saying that the Papal Supremacy is part of Christianity, there is nothing in the early history of the Church to contradict it.
(An Essay on the Development of Christian Doctrine, p. 154 of the London:1878 edition)

In short, Newman has to admit that all he has is a theory, not historical documentation. A theory that he does not find contradicted by the evidence, but one that cannot be supported from the evidence (for if it could, the theory itself would not be a theory). It is a theory that "all depends on the strength of [Newman's] presumption" and more specifically the notion that there is "otherwise good reason for saying that the Papal Supremacy is part of Christianity."

Whether Fortescue's approach of seeking to find implicit teachings of the doctrine or whether Newman's approach of reading the doctrine in via external presumption is more fair, I leave to the reader's judgment. It is sufficient that both of these gentlemen are forced to admit that there is no clear teaching of such essential doctrines of Roman Catholicism as papal infallibility in the early church. Let us hope that, in his discussion on the Dividing Line today, Mr. Bellisario is as candid regarding the absence of explicit and clear patristic evidence as the scholars of his church are.

-TurretinFan


08:21:52 - Category: Roman Catholicism - Link to this article -

Bellisario (by Proxy) on the Papacy - Part 1
07/09/2009 - Tur8infan
Mr. Matthew Bellisario has, as far as I can tell, only a single blog post directly on issues relating to the papacy (although there are a number of contra-Lutheran and contra-contraceptive posts that mention the papacy)(link to MB's post).

Even in this instance, however, Mr. Bellisario is merely providing a quotation from another author. The author Bellisario quotes is Cornelius a'Lapide, a Flemish Jesuit Theologian/Exegete who died in 1637. Mr. a'Lapide's commentary is certainly interesting.

One interesting admission from Mr. a'Lapide is that Augustine denied that Peter is the Rock. To combat Augustine, a'Lapide appeals to a mythical Syriac/Hebrew original Gospel of Matthew and claims:
To S. Augustine it is replied that he was misled by his ignorance of the Hebrew and Syriac languages, and, therefore, thought that Petrus was something different from Petra, and that Peter was, as it were, called appellatively from it "rock-like," although it is clear from the Syriac that Petrus and Petra are the same.
Mislead by ignorance! I wonder if Mr. Bellisario will be so bold?

But, since Mr. Bellisario simply quotes from a theologian of his church (who in turn purports to derive his opinions from the fathers), perhaps it is an adequate rebuttal to point to a theologian of our church who has extensively studied the fathers with the benefit of a few hundred additional years of scholarship: (link to "The Patristic Exegesis of the Rock of Matthew 16:18: The Most Extensive Documentation of the Patristic Understanding of the Rock of Matthew 16 in the English Language, Spanning the Third to the Eighth Centuries" by William Webster)

-TurretinFan


08:20:20 - Category: Roman Catholicism - Link to this article -

Daniel C. Peterson of BYU on YouTube
07/08/2009 - James White
I just had this series of, well, non-videos by the folks over at "FAIR" (one of the least accurately named groups out there) pointed out to me on YouTube. We have made this radio program available for years. In any case, I find it odd that they would post this, given that Peterson, in particular, has declined every debate challenge presented to him since then. Even though he's claimed at least once that we know of (on a radio program in California) that he would debate me "anyplace, anytime," we have yet to get Dr. Peterson to appear before video cameras in moderated, public debate. We have tried (ask Jason Wallace up in Salt Lake). But alas, this one radio program--where he was accompanied by a second BYU professor and had Martin Tanner, an LDS attorney, as the program's host (and callers from the Salt Lake area)--is as close as we have gotten Dr. Peterson to a real debate.





18:20:32 - Category: Mormonism - Link to this article -

A Hadith to Ponder
07/08/2009 - James White
One is left to wonder how many of the rest of Muhammad's actions were, like this one, unworthy of emulation?


Sahih Muslim Book 30, Number 5830, (#1099 in Al-Alim 6.0): Musa b. Talha reported: I and Allah's Messenger happened to pass by people near the date-palm trees. He (the Holy Prophet) said: What are these people doing? They said: They are grafting, i.e. they combine the male with the female (tree) and thus they yield more fruit. Thereupon Allah's Messenger said: I do not find it to be of any use. The people were informed about it and they abandoned this practice. Allah's Messenger (was later) on informed (that the yield had dwindled), whereupon he said: If there is any use of it, then they should do it, for it was just a personal opinion of mine, and do not go after my personal opinion; but when I say to you anything on behalf of Allah, then do accept it, for I do not attribute lie to Allah, the Exalted and Glorious.
15:41:12 - Category: Islam - Link to this article -

Possible Papacy Discussion on the DL Tomorrow
07/08/2009 - James White
I have been informed that Matthew Bellisario will be calling the DL tomorrow to take me up on my challenge to actually address arguments I have made against Roman Catholicism in debate and published works (rather than attempting to twist comments about the mindset of post-World War II New Testament scholarship into arguments against Rome). Maybe something useful can come from such a discussion!


15:03:39 - Category: The Dividing Line - Link to this article -

Gail Riplinger: Just a Bit Afraid?
07/08/2009 - James White
A few days ago I put Gail Riplinger's new book on the Ministry Resource List. It is not that I take her writing seriously--no one possibly could--but people ask questions, and this topic looked like it might possibly produce more basic errors of fact than even New Age Bible Versions. So, one of our supporters attempted to purchase the book and have it sent to me. This is what he got in response:

Order Number: 2034
Date Ordered: Monday 06 July, 2009

MasterCard used for this order.

Products
------------------------------------------------------
1 x Hazardous Materials by G. A. Riplinger () = $29.95
------------------------------------------------------
Sub-Total: $29.95
Shipping Table Rate International shipping costs discounted at
shipping when light CDs or DVDs ordered (United States (UPS)):
$11.00
Total: $40.95

Delivery Address
------------------------------------------------------
AO
James White

Payment Method
------------------------------------------------------
Credit Card
dateTue, Jul 7, 2009 at 10:10 AM
subjectAVP order
mailed-byswva.net
signed-byswva.net
Dear Sir:

Thank you for your order. However, we will not fill orders for
Mr. James White.

Yours truly,
AV Publications, Corp.
1-800-435-4535
www.avpublications.com


So, do you think Mrs. Riplinger is overly confident of her new book? I am reminded of the fact that when I was writing the KJVO Controversy book in 1994, I would fax the portions about Riplinger to her for her comment and correction. One night, after the first page was sent, the fax hung up. She did not even want to receive what I was writing so as to check it for accuracy.
The self-delusional proponents of conspiracy-driven KJV Onlyism, seen with the harshest clarity in Gail Riplinger, are a blight upon the church, to be sure. Many simple believers have been troubled by their wild-eyed fanaticism. But when they will not even allow you to BUY their books, well, that tells you a great deal about what fills their hearts.
So we will need to arrange to have someone buy the book, have it sent to them, and then send it to me (at extra cost, of course). If someone wishes to do this, please let us know so that I don't end up with ten copies of this new conspiracy-laden tome. Thanks!
UPDATE: Thanks for all the offers! We have enough now. We have been chuckling in the office, wondering if Riplinger is going to just stop selling the book out of fear someone might send it to me! We can just imagine all phone sales, "That will be $40.99 including shipping...unless...well...do you know James White?"


11:11:05 - Category: King James Onlyism - Link to this article -

Radio Free Geneva Today on The Dividing Line
07/07/2009 - James White
After listening to Tony Campolo talking about John Calvin, and then watching Troy Brooks ramble on about how Sproul, Piper, Calvin, Luther, and I are all headed to hell, I decided it was time to break out the Radio Free Geneva theme. I played some parts of Troy Brooks' rambling diatribes, then gave a summary of the content of the radio programs in London that were recorded this morning, and then started listening to Tony Campolo addressing the TULIP. Here's the program.


15:42:56 - Category: The Dividing Line - Link to this article -

Rachel Barkey Enters into the Joy of Her Lord
07/07/2009 - James White
Rachel Barkey (nee Sawer) went home to her Lord on July 2, 2009 at 37 years of age. Rachel is survived by her husband Neil and her children Quinn and Kate, parents Ben and Cathy Sawer, brother David (Johanna) Sawer and sister Andrea Sawer.
There are so many worthless things that take up our days. Put some of them aside for just under an hour and listen, or watch. Don't do so listening for imperfections, do so listening for words of life. You cannot help but be touched deeply by the words of a dying sister in the Lord. If you wish to listen to the audio, click here. Click the image to go to the video.


15:36:01 - Category: Godly Disciplines - Link to this article -

Preparing Bellisario - Boston College Papacy Debate
07/07/2009 - Tur8infan
Mr. Matthew Bellisario is still planning, as far as I know, to come on the Dividing Line this Thursday. Hopefully he has already benefited from the detailed resource list (posted here). There are, however, some additional resources that may be helpful. These are video clips taken from some (two, I believe) of Dr. White's previous public, moderated debates on the papacy.
...
[Click Here to Continue Reading]


11:23:42 - Category: Roman Catholicism - Link to this article -

Dan Barker MP4 Now Available!
07/06/2009 - James White
We have just placed the MP4 video recording of the debate at the University of Illinois in our webstore, here. I understand the DVD is not far behind.


12:57:18 - Category: General Apologetics - Link to this article -

Let the Reader Decide
07/06/2009 - James White
There are some things that stand as their own refutation.






12:10:04 - Category: Reformed Apologetics - Link to this article -

Mr. Matthew Bellisario to Appear on the Dividing Line
07/06/2009 - Tur8infan
I'm pleased to report that Mr. Matthew Bellisario has agreed to come on the Dividing Line program on Thursday and discuss the papacy. Specifically, he states that he plans to discuss Matthew 16:18-19 and "other passages" that refer to Simon Peter and his "special place amongst the apostles" as well as to discuss the papacy in the early church fathers, several of whom (according to Bellisario) interpreted the passage as showing a "special primacy of St. Peter and the chair of Rome or the chair of St. Peter as being the unified chair of the Church." (quotations taken from Mr. Bellisario's podcast)

I want Mr. Bellisario to be as prepared as possible for his discussion, and so I've taken the time to highlight some of the articles found at the Alpha & Omega Ministries website on this topic. Dr. White hasn't asked me to do this, but I'm sure Dr. White would be as interested as I am in seeing Mr. Bellisario fully prepared for the discussion: In addition to articles, there are also some relevant blog posts that Mr. Bellisario should check out.
Mark Bonocore and Isaiah 22:20-22, Part I, Part II, Part III: Deals with one Roman Catholic attempt to respond to Dr. White's challenge: where do we find the ancient church speaking as modern Rome on the matter of Isaiah 22:20-22 and Matthew 16:18-20?
Still No Bible Verses Establishing the Papacy: This is my own article responding to Steve Ray's attempts to use Scriptures and the church fathers to establish the papacy. While, of course, this does not necessarily represent Dr. White's position, it illustrates some additional arguments from the Reformed perspective that Mr. Bellisario should be ready for, if Mr. Bellisario uses arguments similar to those of Mr. Ray.
Additionally, it would smart of Mr. Bellisario to check out the following debates:
How Biblical and Ancient is the Papacy? (DVD)(CD)(MP3): Taped on Long Island in April of 1998, James White debates Roman Catholic Priest Mitchell Pacwa S.J. on the Biblical and Historical merits of the Papacy (2hrs 20 minutes)
The Boston College Papacy Debate (CD)(MP3): James White teams up with Rob Zins to debate Robert Sungenis & Scott Butler (4 Hours 19 Minutes)
The Papacy (CD)(MP3) This is a set of two debates between Dr. White and Gerry Matatics held in Denver, Colorado during the Papal visit in 1993. Does the New Testament allow for an office of Pope? Was there a Papacy in the Early Church? Was Peter the first Pope? Does Peter have a line of successors? Is the Pope truly the Head of the Church, the Vicar of Christ on Earth, and the leader of all Christians? These are crucial questions that must be answered. (5 hrs, 14 minutes)
For additional reading, Mr. Bellisario should check out: Hopefully these materials will help Mr. Bellisario to be as prepared as possible, so that he will be able to get right to the crux of the issue and meet the challenges that previous would-be champions of Catholicism have failed.

-TurretinFan


08:27:55 - Category: Roman Catholicism - Link to this article -

Ibn Anwar and the Incarnation and Trinity
07/06/2009 - James White
07:22:52 - Category: Islam - Link to this article -

"We Have Apostolic Tradition"- The Unofficial Catholic Apologist Commentary #11
07/06/2009 - James Swan
Catholic apologists often let us know how crucial it is to have an infallible magisterium and church Tradition in order to interpret the Bible correctly. With so many Catholic apologists now commenting on sacred scripture, I thought it would be interesting to provide their commentary on the Bible. Let's see how they've been able to rightly divide the word of truth.


James 5:16
Therefore, confess your sins to one another, and pray for one another so that you may be healed. The effective prayer of a righteous man can accomplish much.

Recently on Catholic Answers, John Martignoni attempted "Scriptural Apologetics." In the MP3 clip below, he offers Biblical proof why Catholics should confess sins to priests.


For Mr. Martignoni, James 5:16 is a clear passage demonstrating confession to a priest. He tells us "elders" in James 5:14 means "priests," because the Greek word "presbyter" is the "root word" of the English word "priest." For a brief response to such an argument, take a listen to this short MP3 clip from Dr. White's debate on the Roman Catholic Priesthood. The word "priest" is certainly used in the Bible, but not in any way relevant to Martignoni's interpretation.

For instance, if "elder" means "priest," it should follow for Mr. Martignoni that all the functions of the presbyter found in Titus 1 and 1 Timothy 3 should apply to priests. Recall, Paul tells us they are "the husband of but one wife," they manage their families well, and their children obey them. Martignoni's current priests though aren't following these scriptural guidelines.

A very interesting omission from Martignoni's answer is his lack of insight into the phrase "confess your sins to one another." He has no problem mentioning one is supposed to confess sins to a priest. Doesn't the "to one another" part suggests a mutual confession? James goes on to mention that believers should pray for each other. Does James only mean confessors are to pray for priests? Calvin's comment on this text likewise scrutinizes Martignoni's interpretation:


"Wonderful, indeed, is the folly or the insincerity of the Papists, who strive to build their whispering confession on this passage. For it would be easy to infer from the words of James, that the priests alone ought to confess. For since a mutual, or to speak more plainly, a reciprocal confession is demanded here, no others are bidden to confess their own sins, but those who in their turn are fit to hear the confession of others; but this the priests claim for themselves alone. Then confession is required of them alone. But since their puerilities do not deserve a refutation, let the true and genuine explanation already given be deemed sufficient by us" [Source: Calvin's Commentary on James, verse 5:16].

There are other voices within the confines of Romanism letting us know what this verse means. Cardinal Cajetan in the sixteenth century said, "Nor does he here speak of sacramental confession, as appears from what he says, confess one to another; for sacramental confession is not to one another, but to the priests" [source]. Bede interprets this verse by saying everyday sins should be confessed to one another, while serious sins should be confessed to an elder:


Bede (672/673-735), commenting on 1 John 5:16: "Let anyone who knows that his brother is committing a sin-not-to-death ask, and life will be given to him who is sinning not to death. These and things of this sort which have to do with the duty of love of our brothers are requested according to the Lord's will. For he is speaking about daily and trivial sins, which, as they are difficult to avoid, so also are they easily cured. But James implies more openly in what order this request for one another's sins is to be carried out when he says, Confess your sins to one another and pray for each other, that you may be saved. If perhaps you have transgressed by speech or thought or forgetfulness or ignorance, therefore, go to your brother, confess to him, beg for his intercession. If he by confessing simply makes you aware of your own weakness, you by interceding devoutly also wipe away his wrongdoing. But what has been said applies to trivial sins. But if you have committed something more serious bring in the elders of the Church and be chastened at their investigation" [Source: David Hurst, O.S.B., trans., Bede the Venerable (673-735) on the catholic Epistles (Kalamazoo: Cistercian Publications, 1985), p. 222-223].

Latin text: Qui scit fratrem suum peccare peccatum non ad mortem, etc. Haec et hujusmodi secundum voluntatem Domini petuntur, quae ad fraternae dilectionis officium exspectant. Loquitur autem de quotidianis [Col. 0117C] levibusque peccatis, quae sicut difficile vitantur, sic etiam facile curantur. Sed quo ordine haec alterutrum petitio sit celebranda pro peccatis, Jacobus insinuat apertius, dicens: Confitemini alterutrum peccata vestra, et orate pro invicem ut salvemini (Jac. V). Si ergo dictu, vel cogitatu, vel oblivione, vel ignorantia forte deliquisti, vade ad fratrem, confitere illi, postula interventionem. Si ipse te fragilitatis suae conscium pure confitendo fecerit, et tu ejus errata pie intercedendo dilue. Sed haec de levioribus dicta sint peccatis. Porro si gravius quid admisisti, induc presbyteros Ecclesiae, et ad illorum examen castiga te [Source: Migne PL 93].

The Navarre Bible says "It's impossible to say exactly what type of confession is being referred to" [source]. They also mention Augustine interpreted the verse "as referring to a pious custom of confessing sins to others in a public act of contrition at which people prayed for one another." They also point out Trent refers to the verse "without intending to define the meaning of the text."

In his Introduction to the New Testament, Raymond Brown notes the relation of James 5:13-15 with verse 16 "is very disputed." After citing Didache 4:14 ("In the congregation thou shalt confess thy transgressions"), Brown states the interpretation that verses 13-16 describes community confession, prayer, and healing has "the greatest following and does justice to an early attitude where the emergence of designated authorities had not yet rendered otiose community-shared sacred actions" [pp.738-739].

A Catholic Commentary on Holy Scripture doubts the connection of the elders and prayers for the sick mentioned in 5:13-15 with verse 16, it also doubts the verses are an exhortation to sacramental confession:


"There is considerable difference of opinion about the meaning of 16. 'Therefore' which is found in the oldest MSS seems to join this admonition to the preceding one; yet it is hard to see what connexion a mutual confession of sins has with the anointing of the sick. Perhaps 'therefore' has another reference to the next clause, 'pray for one another' as Camerlynck, 72, suggests. Then the sense would be: If the prayer of faith over the sick, together with the anointing, is able to save the sick man; and 'if he be in sins, they shall be forgiven him', then it is expedient to 'pray one for another that you may be saved', i.e. eternally. For the purpose of convincing one another of the need of mutual prayer, a mutual confession of sin is recommended. Older interpreters, like St Thomas, S. T. Suppl. Q. 6, a. 6, and St Robert Bellarmine, De Poenit. Lib. 3, c. 4; regard this passage as an exhortation to sacramental confession, thereby assigning a very restricted meaning to the phrase, 'confess your sins to one another', namely, a confession of sins to a delegated priest. Interpreters, who defend this restricted meaning cite as examples, Rom 15:7; 1 Thes 5:11; Eph 5:21. In these passages, they claim, the restricted meaning of 'one another' is borne out by the context. But only the last instance allows such a meaning, and it is doubtful whether it may be applied in the present context" [Source: Dom Bernard Orchard, M.A., ed., A Catholic Commentary on Holy Scripture, p. 1176, second column].


Haydock's Catholic Bible Commentary (1859) says sacramental confession in James 5:16 is not certain, though it may mean one must confess to a priest:

Ver. 16. Confess, therefore, your sins, &c. Divers interpreters expound this of sacramental confession, though, as the authors of the annotations on the Rheims Testament observe, this is not certain. The words one to another, may signify that it is not enough to confess to God, but that we must also confess to men, and not to every man, but to those whom God appointed, and to whom he hath given the power of remitting sins in his name.

Where is Martignoni's "authentic interpreter" to clean up this mess? A while back he stated to me, "I do not claim to be an authentic interpreter of Scripture. I do not try to persuade people to believe Scripture based upon my private interpretations." Once again, we find Romanism replete with differing interpretations, as well as Martignoni's less than responsible exegesis.





00:01:00 - Category: Roman Catholicism - Link to this article -

My Challenge to Matthew Bellisario: How About Dealing with the Actual Arguments I've Presented?
07/04/2009 - James White


Note: for some reason, the audio did not record properly on the video feed, so I had to paste the audio in, and it did not sync up perfectly.


19:05:12 - Category: The Dividing Line - Link to this article -

I Have Joined...The Dark Side....
07/04/2009 - James White
No, no, I'm not watching the entire Star Wars series again on Spike this week (OK, well, I did see some of it, as there still is nothing as cool as Yoda with a light saber), I am talking about...can I get it out...Twitter. Yes, Twitter. No, I haven't lost my mind. But I think I may have found a way to capture a number of the thoughts I have while out and about that never make it here to the blog.
I have no intention of telling folks when I'm putting on my shoes or going to the grocery store. I will never understand why anyone would want to know such information, and I sure am not interested in offering it (in fact, given what I do, that would be unwise in the extreme). However, I often think of things, maybe while riding or in the car, that I would like to share on the blog. But, by the time I am in my office, I am flooded with "to do's" and e-mails and phone calls and the like, and I never get around to sharing those thoughts.
So last evening I encountered a tremendous addition to my BlackBerry Storm. It is called Vlingo. It is voice recognition software. Once I started looking it over, I realized that with its Twitter interface I could simply grab my BlackBerry, hold a button down, speak for a moment, and without the investment of any more effort, those who would be interested in what an apologist has to say on apologetic and theological topics would be able to do so. Since it doesn't require firing up a browser, logging into anything, etc., this will be a major time-saver for me.
Now, voice recognition isn't perfect, so, there will be typos---or are those voice-o's? I don't know. But, you should be able to figure things out. If I took the time to fix them, I would be defeating the whole purpose. The idea is to share snippets--some of which may be useful to you, some of which may not. I leave that to whoever is interested in "following" the commentary here.


17:50:31 - Category: Misc - Link to this article -

Today on the Dividing Line
07/02/2009 - James White
Started off today with a Jerusalem Jones Update, documenting that Steve Ray can't represent his former faith very well, nor can he understand the Greek text of the New Testament, either (and Marcus Grodi didn't catch his error). Then Matthew Bellisario called in and wanted to argue about how many "practicing" Catholics were Nazi death camp guards. When I asked him, three times, to answer a simple yes or no question (the answer to which was obvious to any honest and thinking person), and he refused, I moved on to more useful callers, taking one call on witnessing to Mormon missionaries, and another on whether the Spirit would bring every one of the elect to perfect knowledge in this life. Then I spent the last few moments inviting Matthew Bellisario to call back and actually address any of my published, publicly stated arguments against Roman Catholicism. I listed quite a few. He didn't call. I may post the video of that section tomorrow, if time permits. In any case, here's the program.
21:25:18 - Category: The Dividing Line - Link to this article -

Mark Shea and the Desperate Defense of Marian Mythology
07/02/2009 - James White
I just received my set of Mark Shea's three volume set, Mary, Mother of the Son. I began looking through it a bit Tuesday evening, and noticed no personal references in the indexes. But, as I looked at his attempt to force Revelation 12 into one of the few supports for the edifice of Marian theology I noted that either his publisher did not include footnote references in the index, or, they just didn't want to include my name. In any case, ironically, yesterday morning I was sent this from Shea's blog:

I'm happy to report that I have not yet seen a single negative review! Catholic response has been uniformly thumbs up, which makes Papa proud of his baby. (Of course, there will *be* negative reviews from guys like James White, Eric Svendsen, James Swan and the other nattering nabobs of anti-Catholicism, whose *job* is to give a negative review to stuff like this.) But once you get away from the anti-Catholic fever swamps, I will be interested to see how the book fares in place like Christianity Today, where you have honest Evangelicals who are serious about trying to engage Catholics, well, honestly.
Well, isn't that special? Shea is one of the more acidic Roman Catholic apologists, and, of course, we see he is one of the less honest ones, for he, like so many others, dehumanizes his opponents through the "anti-Catholic" moniker, that arrogant mark of the Roman Catholic who is so enamored with the Papacy that they are willing to define others solely upon the basis of their relationship to Rome. I doubt he sees how inane the constant use of the "anti-Catholic" cudgel is in light of the wide range of work I have done over the years. I can just see a Muslim reading Shea's words with a bemused look of confusion as to why Shea would be so narrow minded. Combine that with an implicit accusation of personal dishonesty, and you have another example of why I have repeatedly said that "Things aren't very good in the Roman Catholic apologetics community." I suppose it is a positive for Shea that at least he hasn't been investing his life in digging out old posts from years ago to put them back on his blog, like Dave Armstrong has been doing the past few weeks in his on-going jihad against Tim Enloe (a spectacle in and of itself).
In any case, I would not wish to disappoint Mr. Shea. Let me begin by talking about...global warming. You see, there are many, many people in Western Culture who are absolutely convinced that mankind is harmfully warming the earth through the production of carbon by-products, especially carbon dioxide, the chief of the "green house gases." And those folks are now in charge in most Western nations, and they are ravaging the economies of those nations in an attempt to "save the planet." So rabid are the devotees of this position that they have become dogmatic in their demands that everyone agree with them. They brook no opposition. They will not debate the viewpoint. They have declared all opposition null and void, the discussion is over, the facts are all theirs! Despite a wide and deep variety of counter-evidence that demonstrates their position to be mythological in nature, not factual or scientific, they boldly proclaim their position to be the truth, and all who would dare oppose it are censored. As some may know when the High Priest of Global Warming, Al Gore, "testified" in Congress recently, the "other side" was not even allowed to respond. And just this past week news broke (thankfully!) of the gross bias of the EPA in suppressing a study that demonstrates that carbon dioxide and water vapor actually can function to suppress the warming process in global weather systems.
So why do I mention the global warming myth in response to Mark Shea? Because of the parallels I see between the wild-eyed fanaticism of the global warming proponents, who can twist any fact, any statistic, into evidence of global warming (a new record high? Global warming! A new record low? Global warming! A cat-5 hurricane? Global warming! Few hurricanes in a season? Global warming! Record cold beginning of the summer in many places? Global warming! Cardinals play in the Super Bowl? Global warming!), and the dogged, devoted, fanatical re-reading of all of history, logic, and theology that is needed to pry the Marian doctrines into the Bible, the teachings of the Apostles, and the early church. Just as the global warming advocate will trot out his "facts," which are almost always either 1) irrelevant, 2) localized, or 3) a-contextual, so too the Marian devotee will comb through the entirety of the Bible and the corpus of ancient writers looking for anything to substantiate the massive cathedral of Marian theology that has been produced by Rome over the past centuries. And once again, most of the time the "facts" they produce are irrelevant or a-contextual as well. Though the broad body of current data, if interpreted without a horrific bias, speaks loudly against the current mania to "save the planet," the global warming advocate has no ears to hear; he or she can only "see" the facts that support his or her theory. In the same way, the Bible and the writings of the early church together testify loudly that the Marian dogmas were unknown to the Apostles and only slowly developed as concepts over time, first outside the faith, then slowly infiltrating into the external church, eventually reaching the status of "dogma" only through a process of evolutionary degeneration and change. Just as global warming is not the "clear verdict of the scientific evidence," so too the Marian dogmas stand against the entire weight of the evidence of sound biblical exegesis and fair-minded, non-anachronistic reading of the patristic literature.
But a fair, non-anachronistic reading of either the Bible or the early church is not what you are going to find in Shea's 3 volumes (which, I note, could have easily been a single larger volume). This is the work of a Marian devotee, so do not expect any fair handling of the objections to the rise of the Marian dogmas. Any reference to Mary, even if it is not amplified by the early writer from whose work it is culled, is anachronistically expanded into a wildly major element of that writer's theology, and, hence, emblematic of a widespread Marian devotion or belief. It is not like Shea can avoid such manhandling of the patristic materials: it is the bread and butter of all Marian devotees, and hence much of modern Roman Catholic historiography, at least that which comes from the conservative elements of Rome. Anachronism is the necessary result of Rome's dogmatic claim of infallibility and patristic consensus: those who defend Rome must "see" in the patristic sources what their ultimate authority has dogmatically defined to be there. So Shea can repeat the party line about Ignatius and the concept of the literal bodily presence of Christ as if Ignatius holds to the modern Roman dogma. We have demonstrated this is a horrible misreading of Ignatius, unsustainable for anyone who reads the text in its context, here. Now it must be remembered, Shea has already expended a lot of energy in his previous writings laying a foundation for the utter muddling of exegesis. No context is clear enough to overthrow his appeal of the "senses" of Scripture. Clearly, Scripture is but a pile of clay in the hands of the follower of Rome who wishes to "find" in its words something to substantiate what is, in reality, the teaching of the Magisterium and nothing else. So we are hardly surprised to find a world of difference in Shea's excuse making and circular reasoning and the sound exegesis to be found in classical Reformed works relating to the Bible or church history. Again, he can't help it: when you seek to promote that which is a-historical, that kind of thing happens. It "comes with the territory."
In any case, I turn to the text I ran into while thumbing through the books when they first arrived. I was naturally drawn to the chapter where Shea attempts to provide a biblical basis for his Marian doctrines. This is truly where the wheels fell off for Gerry Matatics in New York in the mid 1990s, for the only way to make the Bible teach what Rome teaches today about Mary is to twist and distort it to a massive degree, and that is harder to do in a debate where the other guy has equal time to point out your errors. In any case, Shea pulls a fast one on his readers, starting with pages of discussion of how the New Testament reads the Old Testament--an obviously important issue. But he then attempts to utilize his conclusions on that matter as a springboard for reading Marian fulfillments into New Testament passages. There is one problem: the New Testament writers never even attempt to make the application Shea does. That rather major discontinuity should not be forgotten.
What follows is the standard issue "Mary is the Ark of the Covenant" presentation made by modern Roman Catholic apologists. I have dealt with this many times in the past (Shea shows no familiarity with the rebuttals offered). He even repeats some of the same errors Matatics did in the initial presentation of this material I heard back in 1994 or 1995. He correctly states that the verb επισκιάζω appears in Luke 1:35 relating to the overshadowing of Mary by the Holy Spirit, and says the same verb is used of the Shekinah glory overshadowing the "place where the Ark was kept" in Exodus 40:35 and 1 Kings 8:10 (p. 110). And just as Matatics did fifteen years ago, he moves quickly on, seeking to create a "wave" effect by throwing an entire series of claims together, hoping the combined weight will have the desired impact upon the reader. But just as I did back in 1994 or 1995, once again I stopped the freight train and began examining each point of the argument for consistency and truth value. And immediately we find problems.
First, the cloud under discussion in Exodus 40:35 settled upon the tent of meeting, not merely upon the Ark of the Covenant. There were lots of other items in the tent of meeting other than the Ark: why are they not relevant? Why can't we find a picture of Paul, or James, in, say, some piece of the furniture found in the same location? Secondly, the cloud was that which indicated the presence of Yahweh; when the cloud lifted, the people moved. It gave direction, guidance. Shall we try to read something into this, as well? But what is more, just as Matatics was in error fifteen years ago to say that the very same term is used in 1 Kings 8:10, Shea remains in error today. The verb found there is επλησεν from πίμπλημι,to fill." I suppose the second reference could simply be to something "filling" the house of the Lord, but again, it is not the same term. So what is the relevance of 1 Kings 8:10? We can't tell.
So, the first part of the argument, one that Shea is going to claim is as "plain as day," is that if the cloud settled on the tabernacle of meeting, and the Holy Spirit overshadowed Mary, then clearly, Mary is the tabernacle of meeting...no, wait, she's the Ark of the Covenant.
Next, 2 Samuel 6:9 is cited, where David is afraid of Yahweh because of the Uzzah incident, and he asks a rhetorical question about how the Ark could ever come to him in Jerusalem in light of what has happened in striking Uzzah dead. This is forced into a position of parallelism with Luke 1:43 where Elizabeth asks, "And why is this granted to me that the mother of my Lord should come to me?" The only parallel is "to me" (the verbs "to come" are different---if Luke was trying to parallel, why did he not use the same words?), while the contexts are completely different, one expressing fear and frustration, the other blessing and honor. One's credulity is truly strained at this point, but Shea presses on. ...
[Click Here to Continue Reading]


20:11:42 - Category: Roman Catholicism - Link to this article -

Imam Shamsi Ali's Rebuttal and First Audience Questions
07/01/2009 - James White
My video files from my little Casio camera (yep, all of this has simply been from my little Casio...I have no idea when the professional footage will be available) were divided into three parts. I've posted the first, and the last, so...here's the middle!






12:09:12 - Category: Islam - Link to this article -