Alpha & Omega Ministries Apologetics Blog

And Verily the Blog Slowed...
05/31/2005 - James White
As much as I enjoy keeping the blog hopping, two things will slow things down this week: 1) I head back out on the road Friday (see the calendar page), and 2) the weakness of the flesh has struck again and once more I fight the battle of the sinus/upper respiratory infection. I need to get this licked before getting on that plane Friday morning, so, that requires something they call rest. As disagreeable as I find that concept, I must be wise. So, my apologies if I slow down a bit. Lord willing, we'll be back. :-)


02:00:00 - Category: Personal - Link to this article -

A Writer Misses the Point
05/30/2005 - James White
I mentioned the following on 5/28:

Note as well, of course, that Rome's claim regarding God's universal salvific will is based upon the utter negation of Reformed theology. Once again the Reformed individual stands upon solid biblical ground to respond to Rome's teachings, while the Arminian finds himself once again in agreement with Rome at a fundamental level. This was the whole point of the very first question I asked of Dave Hunt years ago regarding his agreement with Rome on the nature of grace and the nature of man's will, and here it is again.

I was referring to the fact that Rome's inclusivistic stance is based upon a universal salvific will expressing itself in a universal, non-perfecting atonement that is dependent upon the free-will of man and his cooperation with "grace" for its fulfillment. I was making reference as well to the question I posed to Dave Hunt at the beginning of the radio discussion on KPXQ years ago when I pointed out that while he and I have done more debates on the topic of Roman Catholicism than any two others I know, his view of the will of man and the grace of God is in harmony with Rome's perspective, not with that of the Reformers. This remains true today. Join this with the denial of the specificity of the intention of the Trinity in the death of Christ (i.e., the substitutionary atonement of the elect of God through union with Him) and you once again see why Reformed theology presents the strongest, most consistent apologetic against Rome's teachings. Without the foundational assertion "God desires the salvation of every single human being, is extending grace to accomplish this, through the sacrifice of Christ, but has hung the accomplishment thereof upon the decision of man's cooperating will," the inclusivist concept expressed in the final words of section 1260 of the Catechism is left hanging. ...
[Click Here to Continue Reading]


02:00:00 - Category: Mail Bag - Link to this article -

Library Journal and Theology
05/29/2005 - James White
Once in a while I get a packet of clippings from one of my publishers regarding references to my books in the media. I generally don't look too closely, but today as I was packing up the envelope after glancing through it a very small item fell out on the countertop, and I took a look at it. It was a very brief review of Scripture Alone from Christopher Brennan in the Library Journal. Now, if I were anything like the wild caricatures thrown about by various folks all the time on the net, would I post a negative review like this?

A strong argument could be made for the inerrancy of the Bible, but this is not one. While White (apologetics, Christian Evangelical Seminary) acknowledges that he has written an introduction rather than an academic tome, it's still not convincing. He argues for biblical inspiration based solely on textual self-claims. For example, arguing from the Greek text of the New Testament, he holds that the Bible is inspired because the Bible says its text is "Breathed out by God." Also, since much of White's argument contrasts the authority of the biblical text with that of human teachers (as in the Catholic tradition), it is significant that he does not explain how this "breathing out by God" of the text differs from God's breathing into such humans as Adam or the Apostles. A good example of preaching to the choir, this work is recommended only for popular religion collections of interest to conservative Christians. ...
[Click Here to Continue Reading]


02:00:00 - Category: General Apologetics - Link to this article -

Great Debate X
05/28/2005 - James White
In a little over two weeks I will be debating Roman Catholic apologist Bill Rutland on the question raised by the following two sections of the Catholic Catechism:

841 The Church's relationship with the Muslims. "The plan of salvation also includes those who acknowledge the Creator, in the first place amongst whom are the Muslims; these profess to hold the faith of Abraham, and together with us they adore the one, merciful God, mankind's judge on the last day." [330] [330 = LG 16; cf. NA 3.]
1260 "Since Christ died for all, and since all men are in fact called to one and the same destiny, which is divine, we must hold that the Holy Spirit offers to all the possibility of being made partakers, in a way known to God, of the Paschal mystery." [62] Every man who is ignorant of the Gospel of Christ and of his Church, but seeks the truth and does the will of God in accordance with his understanding of it, can be saved. It may be supposed that such persons would have desired Baptism explicitly if they had known of its necessity. [62 = GS 22 # 5; cf. LG 16; AG 7]

These sections of the Catechism, outside of the comment at the end of 1260, are taken directly from the documents of Vatican II, Lumen Gentium 16 and Gaudium et Spes 22. Hence, they are not "new" as if the Catechism is saying something that had not been explicitly stated before. But the substance of these assertions truly demonstrates a fundamental difference once again between biblical Christianity and Romanism.
One thing needs to be pointed out from the start (and I assure you, I will be emphasizing it in the debate): these sections are not about children who die in infancy. They are not about those who are mentally incapable of functioning or understanding. Both sections are explicitly about functioning, mature individuals capable of religious choice and action. Note how section 841 speaks of Muslims "acknowledging" the Creator (the act of a mature individual); professing the faith of Abraham, adoring the one, merciful God (that I would reject the idea that Christians worship the same God as Muslims should be a given)--all these actions speak of maturity and hence place the topic squarely in the realm of professing non-Christians entering into heaven.
The same is true of 1260. The person envisioned here "seeks the truth" and "does the will of God in accordance with his understanding of it." Such a person is active, knows and understands truth, etc. In both cases, the "infants who die in infancy" argument is rendered irrelevant. Rome is directly asserting an inclusivistic viewpoint that includes within its framework the active, convinced, worshipping Muslim or members of other non-Christian religions. This will be the debate.
Note as well, of course, that Rome's claim regarding God's universal salvific will is based upon the utter negation of Reformed theology. Once again the Reformed individual stands upon solid biblical ground to respond to Rome's teachings, while the Arminian finds himself once again in agreement with Rome at a fundamental level. This was the whole point of the very first question I asked of Dave Hunt years ago regarding his agreement with Rome on the nature of grace and the nature of man's will, and here it is again.


11:21:05 - Category: Roman Catholicism - Link to this article -

Theology: Explained and Defended
05/27/2005 - James White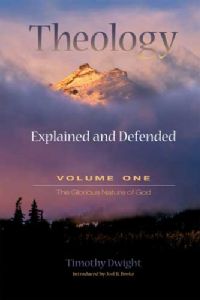 I'm looking forward to the release of a new book from Solid Ground by Timothy Dwight. If you are unfamiliar with the name, he was the grandson of Jonathan Edwards. You may have read about how Edwards' off-spring filled many important posts, and included many scholars and men and women of importance. But surely his greatest legacy outside of his own personal work can be found in the influence he had upon someone like Dwight. The first volume is titled Existence, Attributes & Works of God. You can't have too much good material on that subject. SG is having a pre-publication 50% off sale (and a Memorial Day sale, I notice). Might want to check it out.


14:00:22 - Category: Christian Worldview - Link to this article -

Amazing Stuff on Madrid's Blog
05/27/2005 - James White
The oddest things happen in the weeks leading up to debates. I have observed that over the years. I remember prior to a debate on Long Island years ago Sungenis and Sippo and their followers were going nuts sending me nastigrams. And so here it is, less than two weeks prior to the Long Island debate, and what happens? Well, I have Sungenis doing his thing (oddly, the RC's going after me in other areas would go after him as well, and vice-versa, which sort of makes me chuckle a bit, in light of Madrid's own cooperation with Sungenis in the past, and the claim that following Rome leads to such unity), and then over on Madrid's web-board Art Sippo, one of the worst examples of behavior amongst their "apologists" is holding forth, engaging in the most personal, vitriolic ad-hominem you can imagine (any man who has to insult your mother is obviously not much of a real challenge), and evidently with the blessings of Madrid himself (so much for RC apologists and the "high road").
So it seems Madrid has had to get into the fray. He's posted some articles on his equivalent of a blog. Now, very usefully, he has posted the text from his This Rock hit piece against me from 1993, the one I referred to below. Here it is. Now, read that, then my response, here. I'd be happy to point you to his rebuttal to my documentation of his errors, but...there is none. A decade has passed, and there has not been any reply to my knowledge. ...
[Click Here to Continue Reading]


02:00:00 - Category: Roman Catholicism - Link to this article -

The Dave Armstrong Arcade Game
05/26/2005 - James White
A while back I took the time to engage Dave Armstrong's The Catholic Verses on this blog. The response by Mr. Armstrong was 1) bluster and absurdly silly replies; 2) full-scale retreat and a "promise" (again) to stop interacting with "anti-Catholics" like me. Since then, Mr. Armstrong has returned and, evidently, has healed from his wounds, forgotten his own promises, and is now busily non-responding to me all over again (even producing reverse-color purposefully bad pictures originally taken by Mormons). Remember that cheesey arcade game where the little animal pops up out of a hole and you have to bop it back in to get points? The kind of thing you played just because you only had one token left and the real games took two? Well, I may have played that game once, but found it completely boring and not worth even that last token. Ditto, Mr. Armstrong. There is no reason to even respond to a person who, upon being shown to be in error, will reply, "Oh, I don't have to answer that! That person is anti-me, and I take an oath not to respond to his kind...until this topic has passed, anyway, or I have had more time to come up with a response or something." Such is not apologetics, it is excus-a-getics, and is not worth the time it takes to activate the RSS feed.


21:16:35 - Category: Roman Catholicism - Link to this article -

Wow--A Lot to Cover Today on the DL
05/26/2005 - James White
Just got back from catching up on cultural events (i.e., Summer and I saw the new Star Wars movie in a morning matinee) and immediately have a bunch of stuff to cover on the DL in a few hours, specifically---
Timothy George demonstrates why the "Academy" is leading the largest portion of its adherents and followers astray regarding the gospel, the Scriptures, and Rome. His comments on Benedict XVI are classic, and we need to look at them.
Patrick Madrid reminds me once again that I should never, ever expect a modicum of fairness out of Rome's apologists. Silly me! Envoy's editor makes it plain that all Protestant apologists are fair game: go ahead and insult your opponent's mother, as long as it helps Rome. Well done, Patrick, well done. More truth-twisting from Madrid to be documented on the program.
And of course we will drop everything to hear from Xavier and the band from Envoy if they would like to try to explain how the One True Church is defended by throwing mud like a child of three. Remember, that phone number is still toll free, 877-753-3341.
UPDATE: Well, went a little long today, but reviewed the George article and then the Madrid materials. Interesting insights into how Rome's popularist apologists function. Here's the program.


13:50:12 - Category: The Dividing Line - Link to this article -

Whatever You Do, Don't Tell the Truth!
05/25/2005 - James White
A couple of times during my talks on the doctrine of election while in Italy I noted the constant biblical fact that all God does in salvation is "in Christ." And in conjunction with this observation I commented that the Father does not draw His elect people to anyone but Christ, including Buddha, and Mohammed. But whenever you speak about such things, in the back of your mind you cannot help but realize that despite the documented role of Islam in terrorism around the world, Muslims are very quick to cry "persecution" and seek to silence their critics. Witness today's Reuter's story, reprinted at washingtonpost.com, found here. I could not help but note this:

Adel Smith, a high-profile Muslim activist who brought the original law suit, hailed the decision.
"It is the first time a judge has ordered a trial for defamation of the Islamic faith," he told reporters. "But this isn't just about defamation. We would also like (the court) to recognize that this is an incitement to religious hatred."
I wonder if Mr. Smith would likewise like to see all the Muslim Imams who preach jihad and the extermination of America likewise brought up on charges? I sorta doubt it. Of course, in those Islamic countries, that could never happen. Only in the self-destructive, internally decaying culture of the West could such inane, idiotic things happen as this. Just amazing.


15:21:54 - Category: Islam - Link to this article -

The King Follett Funeral Discourse Final
05/25/2005 - James White
The Principles of Eternal Life
The first principles of man are self-existent with God. God himself, finding he was in the midst of spirits and glory, because he was more intelligent, saw proper to institute laws whereby the rest could have a privilege to advance like himself. The relationship we have with God places us in a situation to advance in knowledge. He has power to institute laws to instruct the weaker intelligences, that they may be exalted with himself, so that they might have one glory upon another, and all that knowledge, power, glory, and intelligence, which is requisite in order to save them in the world of spirits.
This is good doctrine. It tastes good. I can taste the principles of eternal life, and so can you. They are given to meby the revelations of Jesus Christ; and I know that when I tell you these words of eternal life as they are given to me, you taste them, and I know that you believe them. You say honey is sweet, and so do I. I can also taste the spirit of eternal life. I know it is good; and when I tell you of these things which were given my by inspiration of the Holy Spirit, you are bound to receive them as sweet, and rejoice more and more.

With these words we close our examination of Smiths King Follett Discourse. One might wish to re-read the citations, or even read the entirety of the discourse as found in numerous LDS sources, to fully grasp the breadth of the doctrinesthat are so plainly announced here. This sermon fleshes out the passages we examined in the LDS Scriptures, and will shed much light on the many other passages we have yet to examine. But to close out this section, we note a vital truth: for Mormonism, this concept of God--including exaltation, progression, and the plurality of gods--is intimately associated with the gospel itself. Smith speaks of the principles of eternal life, and when Mormon leaders so speak, they are referring to the concepts found in the King Follett Discourse. An understanding of this fact has tremendous ramifications with reference to our over-all inquiry regarding the nature of Mormon teaching and the relationship between Mormonism and Christianity.
The preceding articles, posted while I am off in Italy ministering (and hopefully returning home today!) were taken from my book, Is the Mormon My Brother?


02:00:00 - Category: Mormonism - Link to this article -

As Long as it Serves Mother Church
05/24/2005 - James White
Dr. Art Sippo continues his harangues on Patrick Madrid's forums from Envoy Magazine. He writes, "Guys, I have first hand knowledge of James White, his tactics, his family and the way he acts. He is not a serious scholar. He is a bigot. He was raised that way by his father and mother who are vicious anti-Catholics." This is the kind of "scholarship" looked up to by many on Catholic web-boards. It has never crossed my mind to attack Art Sippo's parents. I have never thought of looking into the family histories of any of my opponents. Why would anyone who has the slightest concern for truth, let alone any knowledge thereof, do so? And yet this is the sum and substance of 98% of everything you will find said repeatedly, endlessly, by the folks who frequent the Roman Catholic apologetics forums. Where are the moderators? Evidently Madrid has no problem hosting this kind of blatant ad-hominem as long as it is written by the likes of Art Sippo, who is surely one of the worst examples one can find of an alleged Roman Catholic "apologist."
Another incredible example of the kind of Roman Catholic apologetics that exists is found in this tiny video clip from Apolonio Latar. A fifteen second clip, removed from all context, is supposed to be the "truth" about sola scriptura. That I have explained the relationship of sola scriptura to the issue of the inspiration of Scripture, and its normative function only after the canon is completed, is not noted by Mr. Latar's little snippet, and yet for the average participant in the RC apologetics forums, that's hardly relevant.
Of course, I have to remind myself, regularly, that these people are outside my audience anyway. I do not debate for the Art Sippos or Apolonio Latars or Xaviers or CatholicDudes of the internet. My audience is, in fact, very small, and unless God sees fit to bring a wave of repentance across Western culture, it may well get a lot smaller in the not too distant future. Those who are serious about issues of truth are few and far between these days. I am more convinced than ever that such a disposition requires the work of the Spirit in the heart, and therefore I should not be surprised when unregenerate men act like...unregenerate men. Unregenerate religious men will act in a way that shames and dishonors the truth. Unless the Spirit opens the eyes, my words can only bring about the same kind of outrageous behavior as that seen in the response of the false disciples of John 8:30-34. Indeed, if I dare try to placate such men, I will have to betray the gospel. And that I plead God will keep me from doing.
I have quoted it in the past, but I will do so again. Beza was right on when he said, "For piety has no enemies more inveterate than those who have sincerely embraced a false religion, thinking it true."


23:00:29 - Category: Roman Catholicism - Link to this article -

Xavier Missed the Program!
05/24/2005 - James White
I'm truly saddened that Xavier didn't take up my invitation to call the Dividing Line today! But that didn't stop me from discussing his post, and those of Uncertaindrummer from PlanetEnvoy, and, of course, to make some comments on my trip to Italy. I still hope those folks will give me a call Thursday night on the next DL! It is still toll-free! 877-753-3341. Here is today's DL.


12:04:52 - Category: The Dividing Line - Link to this article -

The King Follett Funeral Discourse #5
05/24/2005 - James White
Mans Spirit Eternal and Uncreated
Smith then goes on to lay the foundation of the LDS denial of creatio ex nihilo, creation out of nothing, the historic Christian belief that God did not create the universe out of pre-existing matter, but solely by His creative power and will.

Now, I ask all who hear me, why the learned men who are preaching salvation, say that God created the heavens and the earth out of nothing? The reason is, that they are unlearned in the things of God, and have not the gift of the Holy Ghost; they account it blasphemy in any one to contradict their idea. If you tell them that God made the world out of something, they will call you a fool. But I am learned, and know more than all the world put together. The Holy Ghost does, anyhow, and He is within me, and comprehends more than all the world: and I will associate myself with Him.

How does Smith deal with the assertion that God created the heavens and the earth, as well as man himself? ...
[Click Here to Continue Reading]


02:00:00 - Category: Mormonism - Link to this article -

The "Jet Lag" Show
05/23/2005 - Rich Pierce
Dr. White has caught an earlier flight back from Italy and will be arriving back to 110 degree heat tonight. Soooooo, we will be having a "Jet Lag" Dividing Line at 11:00AM PDT tomorrow.
UPDATE: And, thanks be, I arrived home in one piece. I would like to invite Xavier and the other kind folks of the Planet Envoy forums (such as indicated here) to give me a call. I'd love to see if these folks can get beyond the insults and mockery and actually engage a subject in a meaningful fashion. This will be your chance! I'll be utterly jet-lagged and not even know what day of the week it is! See if you can stop hiding behind ad-hominem and actually engage the issue of whether St. Peter's Basilica represents the faith Jesus Christ founded or a severe perversion thereof. 877-753-3341. It is even toll free. I look forward to hearing from you.


17:45:21 - Category: The Dividing Line - Link to this article -

On the Depravity of Man
05/23/2005 - James White
Charles Haddon Spurgeon once said, "As the salt flavors every drop in the Atlantic, so does sin affect every atom of our nature. It is so sadly there, so abundantly there, that if you cannot detect it, you are deceived." The great works of Christians down through the centuries are filled with the same testimony: man is the slave of sin, utterly undone outside of Christ. Even those whose theology did not measure up to the biblical standard could not help, in their prayers, to confess what they knew to be true: the fallen sons of Adam are dead in sin, incapable of even the first move toward God. Even more, they are filled with the effect of depravity and alienation from God: enmity and hatred toward His holy standards. This was a common element of Spurgeon's preaching:

Now, the calling of the Holy Spirit is without any regard to any merit in us. If this day the Holy Spirit shall call out of this congregation a hundred men, and bring them out of their estate of sin into a state of righteousness, you shall bring these hundred men, and let them march in review, and if you could read their hearts, you would be compelled to say, "I see no reason why the Spirit of God should have operated upon these. I see nothing whatever that could have merited such grace as this - nothing that could have caused the operations and motions of the Spirit to work in these men." For, look ye here. By nature, men are said to be dead in sin. If the Holy Spirit quickens, it cannot be because of any power in the dead men, or any merit in them, for they are dead, corrupt and rotten in the grave of their sin. If then, the Holy Spirit says, "Come forth and live," it is not because of anything in the dry bones, it must be for some reason in His own mind, but not in us. Therefore, know ye this, men and brethren, that we all stand upon a level. We have none of us anything that can recommend us to God; and if the Spirit shall choose to operate in our hearts unto salvation, He must be moved to do it by His own supreme love, for He cannot be moved to do it by any good will, good desire, or good deed, that dwells in us by nature.
...
[Click Here to Continue Reading]


02:00:00 - Category: Reformed Apologetics - Link to this article -

Nearly A Dozen Years, And Still Missing the Point
05/22/2005 - James White
Though I am nearly 6000 miles from home, I still get multiple copies of advertisements sent out from active Roman Catholic apologists (for which I'm grateful, by the way---that is not meant to be a complaint). I guess Patrick Madrid of Envoy Magazine has sent out one of late, for I've gotten more than one copy. In it he is promoting some of his past debates, including two he has done with me. Actually, the only two he has done with me, to be specific. First is the 1993 debate on sola scriptura from San Diego (the hottest debate ever---the Santa Anna winds were blowing, and the church had no air conditioning, so it was quite literally the hottest debate I have ever been at), and secondly the Veneration of Saints and Images debate from Long Island. I was just looking it over and ran across this in the description of the sola scriptura debate:

Listen as White attempts to prove that the Bible is sufficient for Christians, resorting to an array of futile arguments, including his unintentionally humorous "Unique Pen" contention (which backfired on him), his faulty "Bike Shop" analogy, and his ineffectual "Man of God" argument.
...
[Click Here to Continue Reading]


02:00:00 - Category: Roman Catholicism - Link to this article -

On the King James Only Issue and Dr. Hills
05/21/2005 - James White
Dr. Hills' honesty is a breath of fresh air. If he had not begun with the assumption of the superiority of the TR, he would undoubtedly have been led to a conclusion in favor, at the very least, of the "Majority Text" rather than the modern critical texts. But another argument precluded his coming to any conclusions other than the ones he presented, and that was the "argument for certainty" as I call it. This argument is the "glue" that holds the KJV Only position together. It is the common thread that ties Dr. Hills to someone as completely different in approach and mannerism as Dr. Ruckman. Since it is central to the KJV Only position, we will take the opportunity to review the argument as presented in its best form by Dr. Hills. We can see how it functions in this quotation by Dr. Hills:

In short, unless we follow the logic of faith, we can be certain of nothing concerning the Bible and its text. For example, if we make the Bodmer and Chester Beatty Papyri our chief reliance, how do we know that even older New Testament papyri of an entirely different character have not been destroyed by the recent damming of the Nile and the consequent flooding of the Egyptian sands?
The desire for absolute certainty in all matters plainly lies behind statements such as this, and the much less polished (and much more emotional) versions of the same argument that are encountered in less scholarly KJV Only materials. It is argued that unless we embrace the KJV as our "final authority," we have no final authority at all, and hence all is subjectivity and uncertainty. People do not want subjectivity, but desire certainty and clarity, and so we must hold to the "traditional" text. ...
[Click Here to Continue Reading]


02:00:00 - Category: King James Onlyism - Link to this article -

A Thought from St. Peter's
05/20/2005 - James White
I forgot to add this to my brief recounting of visiting St. Peter's in Rome. As I was looking at all of the crypts and memorials, statues and monuments, to dead popes and their alleged accomplishments, I could not help but think of Shebna in Isaiah 22:15-18:

Thus says the Lord GOD of hosts, "Come, go to this steward, to Shebna, who is over the household, and say to him: 16 What have you to do here, and whom have you here, that you have cut out here a tomb for yourself, you who cut out a tomb on the height and carve a dwelling for yourself in the rock? 17 Behold, the LORD will hurl you away violently, O you strong man. He will seize firm hold on you 18 and whirl you around and around, and throw you like a ball into a wide land. There you shall die, and there shall be your glorious chariots, you shame of your master's house.
While visiting the British Museum I ran into an amazing little item. Here is a picture of the inscription over Shebna's tomb, the very one for which God criticized him in Scripture. The lesson? Monuments to men's lives should be living, not dead; they should be in the lives they touched, the truths they proclaimed, the words they wrote so as to bless coming generations. Christians should be remembered for who they were in Christ. That's why Popes can only be honored by cold marble statues: without the gospel, everything else is vain, no matter how much sacrifice one may make.



17:00:00 - Category: Roman Catholicism - Link to this article -

Sungenis Rattles His Geocentric Traditionalist Mr-X Saber
05/20/2005 - James White
I mentioned on the Dividing Line a few weeks ago the quandry presented by those associated with Robert Sungenis. I have debated Sungenis five times, by my count. Some will recall a period when Sungenis actually attempted to behave in a meaningfully restrained fashion, but that period did not last long. All one has to do is track down the fireworks between he and his Roman Catholic critics to get an idea of what is up at CAI. Anyway, if you go back to the archives of the DL you will hear our discussion of Mr. X, the man CAI put forward as being an "insider" who actually funded the research of Bill Webster and David King that resulted in their three volume work on sola scriptura. Likewise Mr. X told all sorts of stupid stories about Webster, King, myself, and others associated with this ministry. His allegations were so absurd, so outlandish, that they were easily refuted. Then it was discovered Mr. X was a troubled teenager pulling a prank, and as we said then, Sungenis' reputation as a serious apologist was, for all intents and purposes, over at that point. Since then he has only marginalized himself even more by adopting a whole range of odd and downright eccentric positions, resulting in a wholesale abandonment on the part of mainstream Roman Catholics of his work. ...
[Click Here to Continue Reading]


13:00:00 - Category: Roman Catholicism - Link to this article -

The King Follett Funeral Discourse #4
05/20/2005 - James White
The Council of the Gods
At this point Smith goes into a fascinating discussion of Genesis 1:1 and how this passage supports his theology, but we move past this to remain focused upon ascertaining the what of his theology more than the how at this point.

Oh, ye lawyers, ye doctors, and ye priests, who have persecuted me, I want to let you know that the Holy Ghost knows something as well as you do. The head God called together the Gods and sat in grand council to bring forth the world. The grand councilors sat at the head in yonder heavens and contemplated the creation of the worlds which were created at the time. . . . In the beginning, the head of the Gods called a council of the Gods; and they came together and concocted a plan to create the world and people it. When we begin to learn this way, we begin to learn the only true God, and what kind of a being we have got to worship. Having a knowledge of God, we begin to know how to approach him, and how to ask so as to receive an answer. When we understand the character of God, and how to come to him, he begins to unfold the heavens to us, and to tell us all about it.
Every LDS person who embraces these words as true must realize how they sound to the ears of an orthodox Christian. God calling a council of the Gods? Concocting a plan to create the world and people it? Such words are so far removed from historic Christian belief that many struggle to react properly to them. We must remember that it is claimed by Mormons today that this is also what was believed by the Apostles of Jesus Christ, such as Paul, John, and Peter. Yet, their testimony to these things has been muted by time and by the corruption of the Scriptures. [continued]


02:00:00 - Category: Mormonism - Link to this article -

Troubles in Anglicanism
05/20/2005 - James White
Liberalism is an odd thing to observe. On the one end, liberalism has led to the ordination of an openly gay "bishop" (Gene Robinson) by the Episcopalian church in the US; but, on the other end, since liberalism has no doctrinal foundation upon which to stand, it has now led to Mary: Hope and Grace in Christ, the paper issuing forth from the Anglican-Roman Catholic International commission (ARCIC), first released in (irony of ironies, given our upcoming conference there) Seattle (after a Roman Catholic Mass--another indication of why doctrine matters), but to be released as well in the United Kingdom today at Westminster Abbey. I look forward to obtaining the entire paper, and have not yet had that opportunity, as my internet access while traveling here in Italy is still somewhat limited. But the article I was pointed to by one of our channel regulars from England (Nick) provided sufficient citations to give a good idea of what is up. I quote from the Time Online article:

Members of the Anglican church are being asked to accept that controversial Roman Catholic teachings regarding the Virgin Mary are "authentic expressions of Christian belief".
The proposals, which came under immediate attack from senior evangelicals, come in a document agreed by leading theologians and prelates of both churches and published in America tonight. ...
[Click Here to Continue Reading]


01:23:57 - Category: Roman Catholicism - Link to this article -

On the New Covenant
05/19/2005 - James White
The writer to the Hebrews presents an apologetic defense of the supremacy of Christ throughout his epistle, seeking to demonstrate that there is nothing in the "old ways" to attract the follower of Christ. In every aspect Christ is superior to the former administration, so that there is nothing in the "old ways" to attract the believer in Him. It was also seen that the complex of terms related to "better" (mediator of a "better covenant," "better sacrifices," "better promises," "better hope" and "more excellent ministry") are found in distinctively soteriological contexts in Hebrews. The writer introduced the citation of Jeremiah within a context of contrast (8:6-7), continued it within the citation itself ("not like the covenant which I made with their fathers," v. 9), and made the contrast explicit in his conclusion in 8:13. The text presents an apologetic argument in that unlike the old covenant, where "they did not continue in My covenant" (v. 9), the new covenant presents a perfect, full work of God including the internal renovation of the heart, salvific knowledge of God, and the forgiveness of sins. There is nothing in the text that suggests that there are different audiences envisioned in verses 10-12; those who have God's law written on their hearts are also those who know the Lord savingly and likewise are those whose sins are remembered no more. Unlike the old covenant, in the new all know the Lord, "from the least to the greatest of them." That we have accurately discerned the writer's intention in seeing the new covenant soteriologically is borne out by reference to the second citation of Jeremiah 31 in Hebrews 10:16-17, for not only does the author cite the passage in support of one of the central soteriological arguments of the entire book (Heb. 10:10-14), but his interpretation of the final words regarding forgiveness of sins is clearly expressed in the same context. ...
[Click Here to Continue Reading]


17:00:00 - Category: Exegesis - Link to this article -

Vatican City: Selling Grace
05/19/2005 - James White
It was bought and paid for by the most gross selling of the grace of God in the form of the blasphemous doctrine of indulgences. Maybe that is why I could not even begin to think it was grand, or glorious, or even attractive: it stinks of the deadness of man's religion and worse, the perversion of the gospel of grace. As far as man's structures goes, to call it ornate is to engage in vast understatement.
It contains art treasures beyond estimation: here is but one, the famous work of Michaelangelo, situated to your right as soon as you enter the edifice. But St. Peter's is cold, hard, unfeeling, dead. The ornately decorated crypts mock the dead bones within them: these great pontiffs, many of whom lived lives of power and luxury and wealth, took none of it with them. And while their crypts are meant to point to their great power and works, today they are visited primarily by a gawking public without a clue as to who they were, what they did, or why, and in fact, could completely care less.

Some are almost mocked by the artwork meant to honor them. This picture is very dark mainly because what it is of is very dark: this was a recent Pope (I don't recall the name---all the Roman numerals and Pauls etc. started to run together, but I'm sure someone will write to let me know), but I noted to our guide that if someone made a ghoulish statue like that of me I'd come back from the dead to anathematize them. It is just horrible. It truly looks like a skeleton in papal garments. But maybe it says more than it was meant to say.
...
[Click Here to Continue Reading]


01:47:00 - Category: Roman Catholicism - Link to this article -

Another Note from Italy
05/18/2005 - James White
This is honestly the first time I have had an opportunity to sit down and record some thoughts regarding my current time in Italy. My wife Kelli was with me till yesterday morning, and now I am back in Mantova, having taken the EuroStar train from Rome to Modena yesterday afternoon. Here's proof I really survived Rome. We visited the ruins of the Coliseum. First, some cultural comments.
What on earth is wrong with protein? :-)
Italians think our bread lacks substance. I.e., warm, soft, buttery bread is bad, hard, crusty, butterless bread is good. OK, tell that to the folks at Olive Garden. I vote for the warm buttery kind.
Driving is driving anywhere in the world; we Americans just have much bigger cars. Most folks I know would not do well here at first, but, over time, you get the idea. Manhattan, London, Rome---all the same, to be honest, except I must admit round-abouts work a lot better than traffic lights, so give the Brits and the Europeans the point on that one (notice I differentiated between them: they do themselves, believe me). Also, the last thing I would ever want to be in Europe is a side-view mirror. If you've been here, you know what I mean.
I am now the Marlboro Man. I have smoked two packs since I got here, and I don't smoke. I have breathed in more cigarette smoke since arriving in Italy than I did in the preceding twenty years in the US. I am not exaggerating there, either. While waiting in the main train terminal in Rome for a few hours yesterday it was so bad, so utterly ubiquitous, that I could feel my lungs burning, just like (I am told) the first time you smoke. I am sure I will smell of it when I get home. You just can't escape it in public places. And at each stop on the train yesterday, at least half the people in the car got out to smoke. Pure addiction.
Now, I will post some pictures in the next installment, but let me note now the fact that when we all heard about the "1.1 billion Roman Catholics" in the world during the recent explosion of news regarding the Papacy, the number is pure bunk IF you count those who actually follow the religion with sufficient fervor for it to impact their daily life in even the most minimum fashion. This is a secular nation. Prostitution is open (first thing I saw upon entering Rome). If Romanism is the one true religion, well then, the one true religion can have zero impact upon the culture in which it is allegedly predominant. As much as my Roman Catholic friends will dislike this, Rome is a dead religion in this nation. When I visited the Vatican, I was visiting a very ornate, vastly expensive tomb. Little more. It did not speak of life. It spoke of death, and the vanity of those buried in its marble crypts. But more on that later.
It has been a privilege to seek to encourage the small, but dedicated Reformed evangelical community in Italy. I will invest some time in discussing them on the DL when I get home, Lord willing. But for now, I must run, as it is lunch time and time for...pizza! How rare! Oh for an Arby's....


12:48:10 - Category: Personal - Link to this article -

The Assurance of Faith
05/18/2005 - James White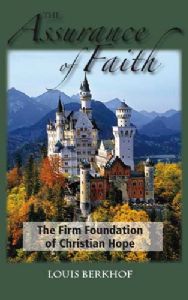 The treatment of this subject, then, does not call for an apology. On the contrary, there are good reasons for discussing it. There are comparatively few Christians to-day, who really glory in the assurance of salvation. The note of heavenly joy seems to have died away out of the life of God's people. It is true that it may sometimes be heard in Methodist revival meetings. But in such cases it is generally prompted only by momentary emotions, often proves to be of an evanescent character, and is frequently followed by reactions of the darkest gloom. Moreover, the assurance in which the Methodist glories always falls short of the assurance of salvation.
There are always large numbers of serious seekers after assurance in our churches, who are tossed to and fro by doubts and uncertainties. Some of them appear to be chronic doubters, who occasionally create the impression that they take a secret delight in their doubts and regard them as a mark of special piety. But the majority are of a different kind. They can readily be made to understand that the normal Christian life cannot be one of constant uncertainty, and that their doubts are due to a certain measure of unbelief, to weakness of faith, or to ignorance, and therefore cannot be condoned. As a rule they are in a teachable spirit, eager to receive instruction and help, and anxious to be led into the light. They need careful spiritual guidance and should always be the objects of tender solicitude.
But we also meet with some professing Christians to-day--and it is to be feared that their number is on the increase--who apparently do not think about the matter of assurance, or who, if they do, fail to take it seriously. They simply seem to take it for granted, and speak of it as a matter of course. They assert their assurance in an off-hand way, but leave the impression that they hardly know what it means. It is quite evident that the matter of personal assurance has not gripped their souls. Their spiritual life moves on the surface and is utterly lacking in real depth. In view of all this it can hardly be called superfluous to call attention to this important subject.
Louis Berkhof, The Assurance of Faith, 16-17, from Solid Ground books.


09:00:00 - Category: Pastoral Theology - Link to this article -

The Marian Prayer
05/18/2005 - James White
It caught my eye—a small booklet, tucked in the fold of a chair in the corner. I normally wouldn't have seen it, but it was sticking out just enough to be seen. I picked it up. The blue-and-white cover bore the title, Devotions in Honor of Our Mother of Perpetual Help. I thumbed through the booklet, scanning a few of the prayers it contained. My eyes caught a line about "my eternal salvation," so I backed up and started from the beginning:

O Mother of Perpetual Help, thou art the dispenser of all the goods which God grants to us miserable sinners, and for this reason he has made thee so powerful, so rich, and so bountiful, that thou mayest help us in our misery. Thou art the advocate of the most wretched and abandoned sinnerswho have recourse to thee. Come then, to my help, dearest Mother, for I recommend myself to thee. In thy hands I place my eternal salvation and to thee do I entrust my soul. Count me among thy most devoted servants; take me under thy protection, and it isenough for me. For, if thou protect me, dear Mother, I fear nothing; not from my sins, because thou wilt obtain for me the pardon of them; nor from the devils, because thou are more powerful than all hell together; nor even from Jesus, my Judge himself, because by one prayer from thee he will be appeased. But one thing I fear, that in the hour of temptation I may neglect to call on thee and thus perish miserably. Obtain for me, then, the pardon of my sins, love for Jesus, final perseverance, and the grace always to have recourse to thee, O Mother of Perpetual Help. ...
[Click Here to Continue Reading]


02:00:00 - Category: Roman Catholicism - Link to this article -

Romans 1:26-27 and Homosexuality
05/17/2005 - James White
[26] For this reason God gave them over to degrading passions; for their women exchanged the natural function for that which is unnatural,
[27] and in the same way also the men abandoned the natural function of the woman and burned in their desire toward one another, men with men committing indecent acts and receiving in their own persons the due penalty of their error.

These verses form a single sentence, connected directly to the preceding words by for this reason. Paul does not depart from his theme at this point. These verses are not some separated, a-contextual leap into another subject. The theme continues without a break. But here Paul teaches that because of the idolatry of mankind God gives men over to degrading passions (NASB), shameful lusts (NIV), vile passions (NKJV). However the phrase is translated, it is obviously referring to desires and passions that are dishonorable and indicative of Gods judgmentupon those who indulge in selfish, lustful behavior.
Paul then gives a particularly fitting example of these degrading passions, one that illustrates twistednessat the very core of human identity. He first mentions lesbianism, describing, clearly, adult, mutual lesbian activity. This is seen in the description given in both verses 26 and 27, for verse 27 begins with and in the same way,indicating that the description of male homosexual activity in that verse is parallel to the lesbian activity in verse 26. Hence, the description of lesbianism as against naturein verse 26 would apply to male homosexuality as well, and the description of mutuality and indecent acts in verse 27 would apply to lesbian activity as well.
There is a note of sadness in Pauls words, "for even their women...." The female, as a result of the twistedness of sin, exchanges the natural sexual function (the most basic meaning of the words Paul uses) for that which is against nature. This is a voluntary act. These women exchangethe natural function for that which is against nature. There is choice involved here, a choice that expresses the twistedness of the rebellion against the Creator that Paul is illustrating. The natural sexual functionis still known to these women, but they choose to exchange it. Paul uses the very same term he had used in the preceding verse, "exchanging the truth of God for the lie," so obviously this exchange carries the same negative character: the exchange of Gods truth for a lie is the same as exchanging the natural sexual use for the unnatural. The choice is purposeful in the first, and it is in the second as well. ...
[Click Here to Continue Reading]


02:00:00 - Category: Christian Worldview - Link to this article -

Greetings from Rome
05/16/2005 - James White
Do not panic! I am really in Rome, Italy. In fact, today I "crossed the Tiber." That is, I and my wife walked across the Milvian Bridge. The Tiber is...green. Then we visited the Vatican, took the obligatory pictures of the obligatory objects, and then went to visit the Coliseum. Last week we visited Venice as well (the world's largest outdoor mall, if you have ever been there). Spoke this past weekend in the Rimini area on election and evangelism, and will do so again this weekend in Asti. So far so good...no sickness, however, I do have one thing to report: THERE IS NO PROTEIN IN ITALY. None. OK, there is some at McDonald's, but that is about it. A no-carb diet would starve the Italian people to death. A major culture shock for me. Anyway, just wanted to take this moment I had to say hello and to ask for your prayers as my wife flies home tomorrow, and I a week from tomorrow.


12:00:43 - Category: Personal - Link to this article -

King Follett Funeral Discourse #3
05/16/2005 - James White
Learning to be a God
Smith's attempts to defend this doctrine from the Bible are enlightening with reference to his claimed abilities as a Scriptural exegete, but we must pass over them lightly at this point, since we have much material yet to admit into evidence before getting to an evaluation of these claims.

The Scriptures inform us that Jesus said, As the Father hath power in Himself, even so hath the Son power--to do what? Why, what the Father did. One will search in vain for such a passage in Scripture, or even in the Joseph Smith Translation. It seems to be a confused conflation of a number of passages in John, none of which, however, in context, provide any support for the interpretation provided by Smith. The answer is obvious--in a manner to lay down His body and take it up again. Jesus, what are you going to do? To lay down my life as my Father did, and take it up again. Do we believe it? If you do not believe it, you do not believe the Bible. The Scriptures say it, and I defy all the learning and wisdom and all the combined powers of earth and hell together to refute it.

This is followed by another striking proclamation: ...
[Click Here to Continue Reading]


02:00:00 - Category: Mormonism - Link to this article -

King Follett Funeral Discourse #2
05/14/2005 - James White
God is an Exalted Man
God himself was once as we are now, and is an exalted man, and sits enthroned in yonder heavens! That is the great secret. If the veil were rent today, and the great God who holds this world in its orbit, and who upholds all worlds and all things by his power, was to make himself visible,I say, if you were to see him today, you would see him like a man in formlike yourselves in all the person, image, and very form as a man; for Adam was created in the very fashion, image and likeness of God, and received instruction from, and walked, talked and conversed with him, as one man talks and communes with another. Ibid., p. 345. Italics in the printed edition.

There are few passages in all of LDS literature more often cited, quoted, and discussed, than this one. This, and the two paragraphs that follow, rank right next to the First Vision in their impact upon LDS theology to this very day. The first phrase, God himself was once as we are now, has been so often repeated that it has become a given in LDS teaching. This, and the saying of Lorenzo Snow that we will examine later, "As man is, God once was; as God is, man may become," have attained a status in Mormon theology that ranks them as carrying as much authority as any other statement about God. ...
[Click Here to Continue Reading]


02:00:00 - Category: Mormonism - Link to this article -

Why Exegesis?
05/13/2005 - James White
The issue here is not, "Is there more to the Scriptures than mere human words?" All Christians gladly confess this. Surely there is a spiritual, living dimension to the Word. We truly must separate the method of determining the intended meaning of the author from other issues such as, Is the meaning of the author in his own time and own context the only possible meaning that is legitimate or Does it not take a work of the Spirit in the heart to cause a person to understand and obey the Word out of love for God? These are later issues, for they assume that we can first determine a basis upon which to answer such questions, and that basis is the intended teaching of the Scriptures themselves.
Since many believers are introduced to the study of the Scriptures higher up the ladder so to speak, the more basic issues of the howof interpretation are often left unspoken and assumed. Most churches do not seek to introduce their members to hermeneutics or exegesis or such related fields of study, resultingin a basic ignorance of the issues faced in interpreting the text of Scripture itself. At times, the method of exegesis popular in a particular group is a given, part of the very traditionof that group, and is never discussed or examined for consistency. Indeed, some groups identify the entire pursuit of a consistent hermeneutic as an attack upon the faithfor no other reason than that the core beliefs that set them apart are not the result of sound exegesis but of special pleading.
The grammatical-historical method of interpretation is a means of guaranteeing that we are hearing what the text says, not what we wantthe text to say. This is a vitally important point, especially when it comes to the Scriptures. When reading secular texts we are not nearly as tempted to insert a foreign meaning into the words of the author, since it is rare that such a text would be given sufficient importance to warrant the effort. We naturallyapply sound rules of interpretation to such documents since we are not at all threatened by the results. But when it comes to the text of the Bible, much more is at stake. But if we are consistent in our beliefs, and trulywant to hear what the Scriptures are saying and not what we want them to say or feel they should say, we need to have a means of reading the text that does not allow us to slipour own thoughts into the text under the guise of interpretation. The Bible needs to say the same thing in each language, in each culture, in each context, or it cannot be the means of communicating the truth to us that Christians believe it to be. The grammatical-historical method allows us to be both honest and consistent with the text of the Bible.
--Dangerous Airwaves, pp. 50-51.


02:00:00 - Category: Exegesis - Link to this article -

The King Follett Funeral Discourse: #1
05/12/2005 - James White
The King Follett Discourse
It is quoted hundreds of times by LDS General Authorities in their sermons and books. So often is one section of it cited in Mormon history that even Stephen Robinson, a Mormon scholar who insists that critics of Mormonism stick to a narrow spectrum of official teachings of the Church, admits that this one statement has been repeated so often that its authority cannot be questioned, even though it has not been canonized. It is quintessential Mormonism.
It first appeared in print August 15, 1844 in the Mormon publication Times and Seasons.It was reported by a host of qualified sources, including Willard Richards, Wilford Woodruff (who became Prophet of the Church later in life), Thomas Bullock and William Clayton none of whom had any reason to be unfriendly in their recording of the preaching of Smith that April morning. It was the Conference of the Church, but it was also combined with the funeral of one Elder King Follett, who had passed away. The Prophet rose to speak, and what he said has formed the very heart of the LDS theology of God ever since. We will look extensively at his words. I strongly encourage the reader to pay close attention to Smiths claims in light of what we have already seen. Smith began by asserting that he was being inspired by the Holy Spirit to dwell on his subject that day:

Beloved Saints, I will call the attention of this congregation while I address you on the subject of the dead. The decease of our beloved brother, Elder King Follett, who was crushed in a well by the falling of a tub of rock, has more immediately led me to that subject. I have been requested to speak by his friends and relatives, but inasmuch as there are a great many in this congregation who live in this city as well as elsewhere, who have lost friends, I feel disposed to speak on the subject in general, and offer you my ideas, so far as I have ability, and so far as I shall be inspired by the Holy Spirit to dwell on this subject.
The Prophet then went on to ask for Gods help to speak the truth, and then asserted that he intended to edify you with the simple truths from heaven. Smith starts at the beginning, so to speak, the very beginning of creation: ...
[Click Here to Continue Reading]


02:00:00 - Category: Mormonism - Link to this article -

The Foundation of Assurance
05/11/2005 - James White
The perfection of Christ's work of salvation—from the reality of God's eternal decree, the deadness of man in sin, the effectiveness of His substitutionary death in behalf of the elect, to the application in time by the Spirit of God—is the sole and only basis of any consistent doctrine of perseverance or "eternal security." Every system that reduces the work of Christ to the hypothetical level must abandon the solid rock of assurance that comes only from recognizing His awesome power. Reduce Jesus to the role of making us "savable" and you no longer have the slightest reason to believe that, once a person is in Christ, they will remain there. But strip man of his pretended autonomy, recognize his utter dependence and God's unparalleled power, and the truth of the eternal nature of Christ's saving work (and its inability to fail) will find a firm and necessary foundation. My hope is built on nothing less than Jesus blood and righteousness: He will never fail to do the Father's will, and that is my hope (John 6:38–39). (Debating Calvinism, p. 406)


02:00:00 - Category: Reformed Apologetics - Link to this article -

Ministering in Milan, Italy
05/10/2005 - James White
I am off to speak at two conferences on consecutive weekends in Milan, Italy on the subject of Election and Evangelism. I would covet the prayers of God's people for safe travel and for His blessing upon the ministry. As some of you may recall, I lost the battle with a pretty nasty upper respiratory infection when I flew to London recently, and since I will be speaking over the course of three days very shortly after arriving, I hope to be able to do so in health.
Though there will not be any Dividing Line till I return, I have done my best to prepare the blog ahead of time. I have fourteen articles lined up to post while I'm gone, on a wide variety of subjects. Hence, my absence should only be noticable in the lack of the shorter, "Can you believe this just happened?" type of entries. Hopefully you will still find something useful and edifying to read here on a daily basis while I'm out of the country. And if anyone knows where to find IsoPure protein in Italy, drop me a line. :-)


02:00:00 - Category: Personal - Link to this article -

The "Real" Paul Owen
05/09/2005 - James White
I have mentioned the fact that the person Paul Owen is in writing an article, for example, is not the person he is in "regular life" when interacting, especially, with those he considers non-scholars. The posting of the previous two articles, which I intended to be the end as far as my time currently allows, has led Owen to correct his first article's rather odd misspelling of Millet's name. I know my own original post was lacking some apostrophes and a few spaces between words, but that was due to the random activity created by inserting from html saved by Microsoft Word into my blog software, so I can blame Bill Gates! Quite a different thing than smugly sitting there talking about how familiar you are with all these LDS scholars and then misspelling Millet's name consistently throughout your article. But beyond this, we have also been given an opportunity to see the "real" Owen in the comments he left, anonymously, sort of, on Dustin Curlee's blog regarding this same issue. As I simply do not have time to go into depth, I must be brief. Note the patented and trademarked attitude of Paul Owen when speaking to his "lessers":

In your rush to judgment on Eerdmans--which will only serve to give certain internet personalities more controversies to jibber jabber about--you have spoken inaccurately on many levels.
Hi, I'm Mr. Certain Internet Personality, but you can call me "Dot" for short. ...
[Click Here to Continue Reading]


12:27:54 - Category: Mormonism - Link to this article -

Paul Owen Finally Lays His Cards on the Table (#2)
05/09/2005 - James White
But let us look at the specifics of this anti-apologetic, anti-evangelical position. First, Owen says Mormonism "allows" "certain heresies" in its system. No, Mormonism is based upon, and flows from, fundamental, foundational falsehoods, specifically, that God is an exalted man; that men can become Gods, and that God "became" a God through the eternal law of progression. These beliefs are of the fabric of Mormonism: the temple endowments, eternal marriage---none of the essential, unique expressions of Mormonism can be understood outside of these doctrines. This is not a matter of allowing for heresies. Mormonism is not a defective Christian institution: it has never been Christian at all. When Joseph Smith refuted the idea that God has eternally been God, he set his religion on a course that could never allow it to be called "Christian" again. Only a repudiation of Smith and of the very essence of Mormonism could change that.
Owen says Mormonism denies strict monotheism. Yes, and the Yankees are not popular in Boston. A far more accurate statement would be, Mormonism promotes an extreme form of polytheism. It does not merely "redefine" the Trinity anymore than Arius just redefined it. At what point, we are forced to ask, does "redefinition" become "denial"? I find it odd that Owen, who has criticized me for allegedly mis-using the phrase "semi-Pelagian," would himself apply it to Mormonism, for at least semi-Pelagianism was based upon some kind of monotheistic concept. Mormonism does not just "blur" the Creator/creation distinction, it obliterates it when it says God and man are of the same species. As for some Mormons not embracing these beliefs, pray tell, what Mormons hold to strict monotheism? Which ones are true Trinitarians? Who believes, and teaches, openly, that God has eternally been God and is unchanging and unchangeable (concepts mocked in the LDS temple ceremonies until 1990) in the LDS Church today? I haven't met a Calvinist Mormon yet, has Dr. Owen? Even Millet says God was once a man, he just minimizes what he claims to know about what that means. ...
[Click Here to Continue Reading]


02:00:00 - Category: Mormonism - Link to this article -

Paul Owen Finally Lays His Cards on the Table (#1)
05/08/2005 - James White
The letter came to my office via the CRI Journal. I had been asked to write an article for the journal on the apologetic errors of FARMS in the space of about 4800 words as I recall, and I did. The letter was from Paul Owen and Carl Mosser, two students at Talbot. I had never heard of either of them before, but one thing was for certain: from the first letter I read, I knew there was something not right in what they were saying and where they said they were coming from.
As I have noted over the years, Paul Owen developed a fixation on me, seeking, in every way possible, to attack and oppose me at every turn. For years it was just personal, hate-filled e-mails along with the almost inevitable slap in the face in a footnote here, a reference there. A few years ago now, Owen, in particular (Mosser has seemed somewhat less vitriolic), decided to take his campaign public.
The term "vindication" appears a number of times in Scripture. It is something that a believer does not always experience in this life: many injustices will be remedied only in eternity itself. But once in a while the Lord sees fit to vindicate you, often only after a long period of time.
Over the past year or so I have watched Paul Owen, always desperate to promote himself and his great scholarship (he is, in fact, a very intelligent, widely read young scholar: problem is, he well knows it, and wants everyone else on the planet to bask in the glow of knowing it as well), move farther and farther into expressions of a theology far removed from not only my own, but from almost all of those who care at all about ministry to false religions, and particularly to Mormons. His hatred of Baptist ecclesiology, which is rather hard to distinguish from a dislike of Baptists in general, has been expressed forcefully (without apology, as far as I can see). He has promoted a minority view of baptism as if it is the only way of reading the WCF, despite having his historical head handed to him on a platter by Presbyterian pastors he could not help but slander and attack as a result, and just recently again expressed his odd, out-of-the-mainstream, and highly problematic view of the issues present in Paul's epistle to the Galatians, arguing that no application can be made between the errors of Paul's opponents and the errors of Roman Catholicism. I have watched these developments with interest, and have wondered when Owen would finally come out and completely demonstrate the fact that he is no friend of conservative, Bible-believing Christians, let alone Calvinists. Well, the time has come. ...
[Click Here to Continue Reading]


02:00:00 - Category: Mormonism - Link to this article -

Wilkin Lights Up More Straw Men (#2)
05/07/2005 - James White
Yesterday I began replying to the comments found in the May, 2005 "Partners in Grace" publication from the Grace Evangelical Society. I conclude my remarks in this entry. Wilkin noted:

He criticized me for being overly concerned about works-salvation. I responded by saying that the reason he wasn't overly concerned about works-salvation is because his view of faith is works-salvation. This too upset him.
How does one respond to this kind of mind-set that is steeped in ignorance of the position he is denying and that shows not the first ability to hear any response or rebuttal? Of course, what I had said was that the Hodges/Wilkin position is grossly imbalanced, and that for Wilkin, it was the result of a pendulum swing out of a works-salvation system (this is his own testimony, both in his book and in the debate, regarding his background). To take that observation and twist it into my saying that I am not overly concerned (note the equivocation--I meant "overly" as in "imbalanced" and he means "overly" as in "White doesn't really care one way or the other") about works-salvation is illustrative of just how utterly out-of-touch Wilkin was in the debate, and remains thereafter. Once again I saw folks wincing in the audience, for while Wilkin has spent his energies promoting cheap grace, I have defended justification against all comers. It would have really helped had he bothered to at least skim a work like The God Who Justifies. But he didn't, and seems quite happy to remain in the state of blessed ignorance. But please note: this viewpoint, which turns faith into a nod of the head, grace into a vapor, and denies repentance is part of the work of the Spirit of God in regeneration, identifies hard-core, "God saves, saves perfectly, without man's assistance" Calvinism as "works-salvation." Though I repeatedly said there is no merit to repentance--they will not hear. Though I repeatedly said we are speaking of the nature of saving faith as it relates to the work of the Spirit, and repeatedly pointed out that nothing we do is in any way, shape, or form, related to our standing before God (which is based upon the imputed righteousness of Christ, not our works--which Wilkin would know, if he had bothered to read a book, maybe even just read all of the 1689 London Confession, which, after the debate, he admitted he hadn't), Wilkin continues with his accusation against all Reformed churches that we teach a works-righteousness system. ...
[Click Here to Continue Reading]


02:00:00 - Category: Reformed Apologetics - Link to this article -

Now THIS is Nice
05/06/2005 - James White
First, many kind thanks to the kind brother who sent me my own copy of this as a gift. It is much appreciated--especially since it is large print. Not sure how Dan Wallace swung this, but I'm sure glad he did. The NET's NT translation is quite good (sorry, have major reservations about the OT); and one of the greatest advantages of the translation are the oodles of translation notes. So, put that on the facing page of a large-print (wild applause) NA27 and you have a winning combination. I'm only mentioning this for your information---we aren't selling it, but you can get it here. Just wait till after Mother's Day, guys. :-)


22:19:52 - Category: Exegesis - Link to this article -

Mouw Asks for Context
05/06/2005 - James White
Roger Overton of Ambassadors for Christ received an e-mail this morning from Richard Mouw. Roger had quoted the line from my blog wherein Mouw says he believes Millet is believing in the Christ of the Bible for salvation. Mouw asked him to at least provide the context. Since Roger was quoting me, and then kindly himself provided the context, let's do the same thing:

At the heart of our continuing disagreements, I am convinced, are very basic worldview issues. Judaism and Christianity have been united in their insistence that the Creator and the creation—including God's human creatures—are divided by an unbridgeable "being" gap. God is the "Wholly Other"—eternal and self-sufficient—who is in a realm of existence that is radically distinct from the creation that was brought into being out of nothing by God's sovereign decree. On this view of things, to confuse the Creator's being with anything in his creation is to commit the sin of idolatry. Mormons, on the other hand, talk about God and humans as belonging to the same "species." Inevitably, then, the differences are described, not in terms of an unbridgeable gap of being, but in the language of "more" and "less." ...
[Click Here to Continue Reading]


10:29:47 - Category: Mormonism - Link to this article -

Wilkin Lights Up More Straw Men (#1)
05/06/2005 - James White
Over the years I have chosen to allow listeners to debates to decide for themselves regarding presentation, behavior, and substance. Many times I have not even had to say a word: the behavior of a Tim Staples, or a Robert Sungenis, has said all that needed to be said. The few times I have commented I have done so because my opponent has decided to "spin" things, and I have sought to correct the record. This was the case with Patrick Madrid, for example, when he wrote his Catholic Answers hit-piece, "The White Man's Burden."
Last month I apologized to the fine brethren in Oklahoma City for having even suggested they invited Dr. Robert Wilkin to debate in their B.B. Warfield series. I had to do so because Dr. Wilkin's presentation, and his behavior during the debate, fell far below my expectations. While we had been asked to present overheads (powerpoints) giving our texts, Wilkin inserted silly pictures. While I sought to present a theological and biblical case, explaining my position and its foundation, Wilkin debated for his "group," not even trying to provide a cohesive, coherent, systematic position. It was a wasted opportunity, for all he chose to do was go after me, which left the real chance for a meaningful debate over the important issues out in the cold. Don't get me wrong: if Wilkin would like to debate particular passages, for example, or if we were debating "Calvinism" as a system and I was defending it, fine. But the fact of the matter is that the topic of the debate was quite clear; the intention of the debate had been made clear as well; and if Wilkin had simply behaved as a scholar, shown enough respect for the folks who invited us, and for the audience, to define and defend his position (rather than just assuming it), we might have been able to accomplish something. But the fact that he chose to do as he did, and also due to the fact that there was no cross-examination, insured that we would not be coming to any meaningful conclusions as a result of the debate. In that situation, it would have required the cooperation of both to make it work: and Dr. Wilkin was not there to engage the subject in such a fashion as to communicate with anyone outside of his own group.
I was sent a link to a publication wherein Wilkin gives his debate report, and then reproduces what others have said (including, oddly, a "diappointed Dr. White supporter"). Here are some highlights: ...
[Click Here to Continue Reading]


02:00:00 - Category: Reformed Apologetics - Link to this article -

Another Neat Note on God's Providence
05/05/2005 - James White
Yesterday I posted a small picture of my great grandparents from 1889. Here is one of them from years later. Why post this?
Well, my father graduated from Moody Bible Institute in the mid 1950s. He met my mom while a student there. When I first began to show an interest in studying the Bible, he bought me two reference sets: Robertson's Word Pictures and the work of one of his own professors while at Moody, Kenneth Wuest. He would tell me how tough Wuest was as a Greek professor. In those days you had to take Greek if you took the "pastoral track" at Moody, but you didn't if you did the missions track. So it was said that Kenneth Wuest was responsible for sending more men to the missions field than anyone else.
Anyway, I had the rather enjoyable experience of informing my father of something he did not know this week. I obtained the obituary of his grandmother, and one of the things we learned was this: "Mrs. White was converted to Christ under the preaching of the great evangelist, D. L. Moody, while still in Scotland." What an amazing thing to discover: that my great grandmother was converted in Scotland under Moody's preaching, while my dad graduated from Moody Bible Institute at least seventy years later, and he never knew this fact of family history. Just more evidence of God's goodness "from generation to generation."


22:51:29 - Category: Personal - Link to this article -

Last Dividing Line Till May 26th
05/05/2005 - James White
Well, this will have to hold you all till the 26th of May. Talked a bit more about Mormonism, then Pierre, our favorite Mormon, called, so it fit together nicely. Here's the program.


20:30:58 - Category: The Dividing Line - Link to this article -

My Scottish Ancestors
05/05/2005 - James White
This is the earliest picture I have been able to find of my ancestors. This is Robert and Jessie Jeannette White in September of 1889 in Broken Bow, Nebraska. The tiny baby, barely visible in Jessie's arms, 2 months old, is my grand-father. Robert and Jessie had married in Newton, Scotland, December 11, 1884. So far, on my father's side, all of the lines I've been able to trace have taken me back to one place: Scotland. I'm looking forward to gathering some more information and then, if I can ever find some "personal" time, digging into the tremendous resources now available for establishing an even fuller record of my family in Scotland.
Now, why would I share this information here? No, I'm not trying to explain why in my anime picture earlier I was wearing a kilt, though, that would explain it. The name White or Whyte is a sept of two Scottish clans, Lamont and MacGregor. The locations and names I'm uncovering in my research are, for the moment, pointing more toward MacGregor, but there are some large holes I still need to fill in. But that isn't the reason, either.
I was thinking about that little bundle in my great-grandmother's arms, all of two months old, out there on the wide open plains of Nebraska. How cold it must have been during the winters. How dangerous as he grew up...no medical facilities nearby, no electricity, running water. All the dangers he faced, and survived. All the times God protected him. How many times did God's grace spare his life, and then his son's life, and now my own? The great and majestic God of eternity had a purpose for him, for his son, for me. If I have been called of God to do certain things, gifted to work in the Kingdom in a small area, that purpose flowed through that little bundle in the wide expanse of Nebraska in 1889, for I am who I am because of him, and his son, and so many others who were alive in other places in that day. And as I thought of all of my ancestors I could not help but be in awe of God's sovereign decree and its providential outworking in time. His purpose in their lives was perfectly fulfilled, and, beyond that, their impact through time was not some uncertain, hoped-for thing in God's plan. Their descendants are exactly who God decreed they would be, and are doing what He intended, to His glory.
What a sense of pity I have for the open theist who tries to worship a halting God who is constantly frustrated in His plans and purposes. And what of the legions of pseudo- and post-evangelicals who no more worship a sovereign God than they believe in His electing grace or in His eternal decree--a God they call sovereign but who is, in reality, very much under their control? I take great joy in the recognition of God's power in His sovereign decree. I feel very small, very powerless as I ponder it, but, at the same time, I look at that little bundle in my great grandmother Jessie's arms, out there in the wilds of Nebraska, and I can just imagine her singing to that little guy in her Scottish brogue, and I know in God's purpose that little one was safe---perfectly safe, sustained by God's loving grace. God had a purpose for him--and his son, and for me. What a thought.

Do you not know? Have you not heard? The Everlasting God, the LORD, the Creator of the ends of the earth Does not become weary or tired. His understanding is inscrutable. (Isaiah 40:28)
01:00:00 - Category: Personal - Link to this article -

Reformed Catholicism Communio Sanctorum
05/04/2005 - James White
Different site, same stuff. ReformedCatholicism.com is gone, now we have in its place, www.communiosanctorum.com (Latin is so much more classy than English could ever be, of course). OK, the good things: love the template. I want one like that. Nay, I demand it! OK, so I don't have much control over that. But I do like it, though, if you don't have your cursor on the paragraph you are reading, it is hard to read. But, very classy. 9.5 on the look.
Sadly, you can wrap rCism up in the prettiest of cloth and it won't make the slightest difference. After reading through another post-Reformed discussion by Sandlin, I ran across this:

What we don't see magisterial Reformers like Calvin doing, were he alive today, is continuing to divide, continuing to wrangle over meaningless abstractions, and continuing to perfect our doctrine while ignoring how we live out that very doctrine.
Same old horse that died on the backstretch ten races ago, but they are carting its bleached bones about again. I am so sick of this "Hey, if you don't look like us and talk like us that means you are ignoring how to live out that very doctrine in your lives" canard. And if these folks aren't seeking to divide, why start off with a slap in the face of the "Reformed" to begin with? Nope, seems like nothing has changed other than the URL and the horrific purple colors of the old site. Same ol' same ol' amongst those who seek to have their cake and eat it too.


22:31:13 - Category: Reformed Apologetics - Link to this article -

Quick and Stupid Note
05/04/2005 - James White
1) I do not know who put up the Dave Armstrong blog. I was pointed to it last night.
2) If they did not obtain permission from Angel for the use of his cartoon, whoever it is should take it down.
3) If you want to see how to deal with Dave Armstrong, look back a few months to what happened when I invested the time to dig into his book. Response? Bluster, sputter, retreat, collapse, invisibility, Lent.

UPDATE: DA blogged some more on his speculations concerning his anonymous pseudo-blogger. I'm sorry, but anyone in DA's position, who is constantly throwing stuff out there, is simply playing games if he then decides on some arbitrary standard as to who is an "anti-Catholic," and then on that basis, says he will not interact with them (though, of course, he can make comments about them all he wants, he just doesn't have to actually respond to refutations). As he commented on this current odd situation he just had to add, "rather, one should look to his critique of one of my arguments (quite conveniently, after I made a resolution not to dialogue with anti-Catholics anymore), as the proper way to do it." Mr. Armstrong is once again re-writing history. As anyone can see by going back to the records, Armstrong made the most recent version of his "I will not respond to anti-Catholics" promise after and as a direct result of my critiquing his book. In fact, at first, he tried to respond to my articles (here's an example). But it was painfully clear he was in way over his head, so he all of a sudden had a change of heart and issued his "don't respond to anti-Catholics" decree. Now he would have his readers thinking he actually did so before I began my review, so that I was taking the easy road in going after him only after I knew I would be "safe" from his brilliant and awe-inspiring rebuttals, which, sadly, the world cannot now see because he is so consistent in keeping his oaths. Please! Someone fax over some reality to Mr. Armstrong.


09:04:55 - Category: Misc - Link to this article -

An Incredible Example of RC Apologetics
05/04/2005 - James White
One of the most common activities of those who defend falsehood goes like this: if you have to twist your sources out of their original contexts, and you know it, then before you do so, accuse your opponent of doing the same thing. If you have to act like a spoiled child, then complain that your opponent was doing it before you did. Just throw enough dirt and dust in the air and you can keep a fair portion of the audience off balance and "survive" almost any encounter.
A number of years ago a group of RC apologists gathered around Robert Sungenis and Art Sippo. They seemed to feed off of each other, and even mentioning them would bring you a flood of replies from half a dozen or more people, spoiling for a fight. It wasn't that their arguments were at all compelling: they use the Inquisitorial manner of debate: define yourself as the winner and then pour contempt upon anyone who would question you. Well, that group has turned upon itself over the past number of years (and my was that a spectacle), so Sippo has gathered his disciples around himself, and seems to have found a home on the Planet Envoy web board. It is here that yesterday Art Sippo, though admitting he has never listened to the debate, posted a "review" of my debate with Tim Staples on Papal Infallibility, based solely upon very fair, second-hand information. I won't post it all; if you are interested in gazing upon a true example of how fair you can expect your friendly neighborhood RC apologist to be, go here and pop on down to the article that was posted 5/03/2005 : 01:50:29 AM that starts "I never heard that debate." But here's just a portion: ...
[Click Here to Continue Reading]


01:00:00 - Category: Roman Catholicism - Link to this article -

05/03/2005 - James White
The Testimony of the Book of Abraham
Certainly the most unique section of LDS Scripture is found to be the Book of Abraham, contained in the Pearl of Great Price. This work, Translated from the papyrus, by Joseph Smith is allegedly A Translation of some ancient Records, that have fallen into our hands from the catacombs of Egypt.The writings of Abraham while he was in Egypt, called the Book of Abraham, written by his own hand, upon papyrus.This is the description given by the LDS Scriptures themselves. The story of the Book of Abraham is fascinating, but beyond our scope [See Charles M. Larson, By His Own Hand Upon Papyrus (Grand Rapids, MI: Institute for Religious Research, 1992) for a recent examination of the Book of Abraham. See also, Jerald and Sandra Tanner, Mormonism: Shadow or Reality? pp. 294-369, and my own Letters to a Mormon Elder, pp. 157-168.] Its importance to our study lies in the final chapters of the book. Here we find what amounts to a rewrite of the opening chapters of the book of Genesis in the Old Testament. Only this time, the fact that Joseph Smiths theology has changed a good bit is only too clear.
Joseph worked on the Book of Abraham during two major periods, and the second period came later in his life (1842), after he had begun introducing the idea of a plurality of gods into the LDS Church. It is hardly surprising, then, that in translating the Egyptian papyri, Joseph discovered that Abraham himself had taught a plurality of gods. The reader is directed to chapters four and five of the Book of Abrahamfor a full accounting, but the first few verses are enough to give a flavor of the passage:

1 AND then the Lord said: Let us go down. And they went down at the beginning, and they, that is the Gods, organized and formed the heavens and the earth.
2 And the earth, after it was formed, was empty and desolate, because they had not formed anything but the earth; and darkness reigned upon the face of the deep, and the Spirit of the Gods was brooding upon the face of the waters.
3 And they (the Gods) said: Let there be light; and there was light.
4 And they (the Gods) comprehended the light, for it was bright; and they divided the light, or caused it to be divided, from the darkness.
5 And the Gods called the light Day, and the darkness they called Night. And it came to pass that from the evening until morning they called night; and from the morning until the evening they called day; and this was the first, or the beginning, of that which they called day and night.
6 And the Gods also said: Let there be an expanse in the midst of the waters, and it shall divide the waters from the waters.
7 And the Gods ordered the expanse, so that it divided the waters which were under the expanse from the waters which were above the expanse; and it was so, even as they ordered.
8 And the Gods called the expanse, Heaven. And it came to pass that it was from evening until morning that they called night; and it came to pass that itwas from morning until evening that they called day; and this was the second time that they called night and day.
By my count the phrase "the Gods" appears forty-six times in only two chapters of text here in the Book of Abraham, each time in capitalized form. Given the obvious dependency upon the text of the book of Genesis, Joseph's point is all too clear and understandable. He would only two years later claim that the Hebrew term translated "God" in Genesis is mistranslated, and should be rendered in the plural. Whatever else we may say about the Book of Abraham, one thing is for certain: it presents the plurality of gods very, very clearly.


16:12:25 - Category: Mormonism - Link to this article -

Fairbairn Now in Paperback
05/03/2005 - James White
A while back I mentioned that Solid Ground had published a hardback edition of Fairbairn's 1858 work, Opening Scripture. Fairbairn was a leading Scottish Presbyterian in the mid-19th century, and this work provides a wide-range of exegetical discussions on important issues. We have the hardbacks in now, and, Solid Ground has done a run of softbacks as well. I'd recommend the hardback (it is a book you will want on your shelf), but if the price is an issue, the softback will work for you just as well. We have them both on the shelf right now.
One of the enjoyable things about reading material from that period is you are not having to constantly battle with the presence of skepticism, unbelief, and hesitation of affirmation. Sometimes it is nice to get away from the context of unbelief that marks so much of our modern age (and even modern theological writing) and sit with the greats of a past age in the context of faith. It is quite refreshing.
Now, you will notice, I am recommending a book that contains, as one example, a very Presbyterian discussion of baptizw, with which I would take exception. That's called allowing for differences, even important differences, and still learning from godly men who do not agree on every jot and tittle.


12:47:31 - Category: Exegesis - Link to this article -

Today on the DL
05/03/2005 - James White
Well, we even skipped the break today. I should have known once I started getting into the specifics of the Millet book I would start preaching. Well, I did. Read just one section from it about how Mormons really don't know anything more about God being an exalted man that a snippet from the KFD and Lorenzo Snow's couplet. You know what---every single Mormon I debated in the "Mormon Echo" back in the 1980s knows Millet is blowing smoke there. I wonder if they are pointing that out and I'm just missing it? Or are they being silent? How can any well-read Mormon in all honesty listen to this kind of rhetoric and not blush? I do not understand it. Here's the program.


12:40:57 - Category: The Dividing Line - Link to this article -

Eerdmans Responds
05/02/2005 - James White
Michael Thomson, Sales Director of Eerdmans, has responded to Pastor Kinchen and Pastor Curlee regarding the Mouw/Millet LDS apologetics work (here is the blog entry). I would like to provide the response and interact with it.

You are moved to action in your anger but I wanted to state what the case was...from the publisher's side.
First, the evangelical endorsements on the book seem only to add to your anger, as if we were in some sort of conspiracy with a movement hell bent on brainwashing all our children.

As I have pointed out, the endorsements are, in fact, deeply troubling. This is not a conspiracy: it is instead a massive lack of simple discernment, an indication of inroads by a non-Christian worldview that views fundamental denials of truth as mere "disagreements in doctrine." It is an attitude that would tell us that the Jerusalem Book Publishers should have been publishing an apologetic work by the chief priest of the Molech worshippers so that the Israelites could have an "accurate knowledge" of Molech worship so that maybe some symposiums could be arranged for proper and academic dialogue between these two "faith communities." More on this below. ...
[Click Here to Continue Reading]


12:47:28 - Category: Mormonism - Link to this article -

Some of the Endorsements on A Different Jesus?
05/02/2005 - James White
Ironically, Denver Seminary professor Craig L. Blomberg (whose co-authored work with LDS scholar Stephen Robinson, How Wide the Divide? (IVP, 1997) opened the door, I believe, to this new work, but itself was severely flawed on many levels--I wrote the summary review of the work for the CRI Journal) has written the following endorsement for the new Eerdmans LDS apologetics book:

Bob Millet is one of the most gracious and articulate spokesman from any religious tradition that I have met. This volume will allow a wide range of readers to see for themselves what one very prominent and influential Latter-day Saints scholar believes about Jesus and to evaluate whether or not it adequately comports with the Christ of the Bible to merit the label 'Christian.'"
...
[Click Here to Continue Reading]


06:00:00 - Category: Mormonism - Link to this article -

Greg Koukl r0x0rz da hizzy
05/02/2005 - James White
I only got to see from about 20 minutes after the hour, but Greg Koukl of Stand to Reason graciously, fairly, kindly, steamrolled Deepak Chopra on Faith Under Fire last night. I mean, it wasn't even fair. Wasn't even close. TKO first round, except the fight kept going. I have no idea how Greg managed to wrangle the whole hour---the biggest draw-back to Faith Under Fire has been that you have to address big issues in picoseconds, and sometimes you just can't do that very well. So, to get the whole hour with a single "opponent" was quite the coup, and resulted in a much better encounter with a much clearer result.
I've heard from Faith Under Fire three times on three different topics. First program crashed and burned when my opponent backed out. Nothing came of the second two. Haven't heard anything in months now. I don't expect to, honestly (if you go over the guest list you'll see a few names that would explain my non-expectation), but as long as they get folks like Greg on there, they'll be doing well.


02:00:00 - Category: Christian Worldview - Link to this article -